IONOS is a web hosting and cloud partner focused on small and mid-size businesses. The company is the leading web hosting provider in Europe and one of the largest in the US. In this IONOS review, we cover its pros and cons, pricing, and features.
What separates IONOS from the pack is its expertise. IONOS has more than 30 years of market experience in developing a robust infrastructure. They're experts in logging as a service (LaaS) and their portfolio of services vary from selling domains, website builders, web design services, online store builders, and web hosting. It offers affordable, relatively fast, and scalable website hosting performance.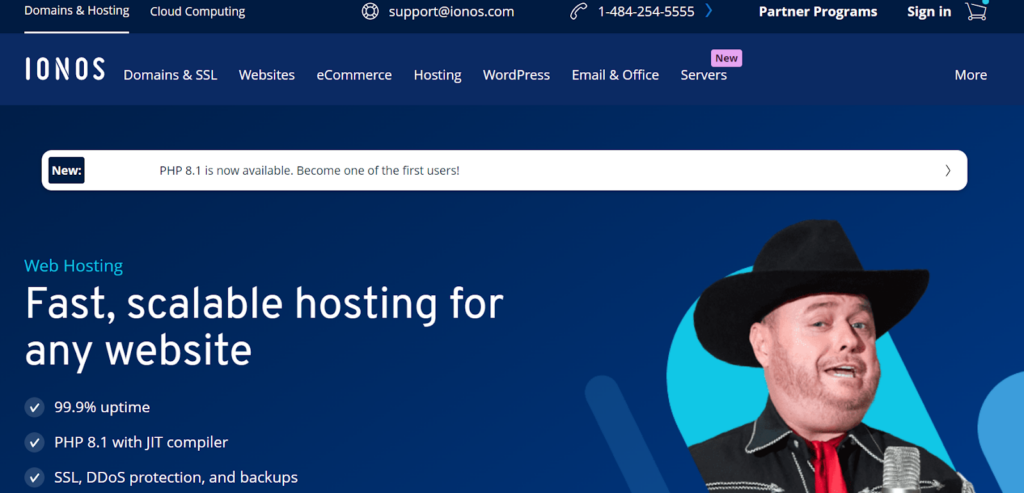 Our Verdict
You'll see in this IONOS review that its web hosting services cater to three types of users: entry-level and first-time users, intermediate, tech-savvy business owners, and advanced ones. At less than $1 per month as entry pricing (in promotional pricing, it may cost $0.50) for 12 months, you can get their bestselling plan with a tier of features that fits any type of business–and scales as you grow. All plans come with a domain name included for a year, a professional email account with 2GB, free Wildcard SSL, and Site Scan.
Affordability
Fast website performance
Monthly billing hosting option
No free website transfer
Limited customer support
Registration limited to few countries
IONOS at a Glance
Most IONOS services are straightforward–you know what you'll get for the service you're signing up for. The web hosting plans are no different. The pricing structure is easy to understand, and the company displays a table comparing all hosting services on the hosting page. But if you still are not sure, you can visit its dedicated web hosting landing page.
The Essential plan, the entry-level web hosting package, is slightly more expensive than the Business plan, but only for first-time users. The Business plan starts at $0.50 for 12 months at its promotional pricing, while the Essential costs $4 per month for the same period. You'll have to pay in full, annually, and IONOS will inform you about the basic contract terms such as renewal rate and total amount at the checkout page after three steps.
The company advertises itself as "blazing fast hosting" and the fastest in the US. However, many users have reported that IONOS page loading speed can be slower than some of its competitors. Hostinger, for instance, has an average load speed of 143 milliseconds, while IONOS delivered 898 milliseconds on average in 2021. But this isn't bad news for companies with less traffic.
There is a bit of transparency when it comes to IONOS's pricing. Prices and plans are straightforward–it guarantees a refund in the first 30 days, and cancellation is online or through the phone.
Speaking of customer support, IONOS falls short in this aspect. Despite advertising 24/7 customer support, the live chat is only available for customers. Non-registered users can only contact the customer service team through phone or email.
Who IONOS is Best For
IONOS focuses on small to mid-size organizations. However, the company also provides web hosting services for scalable businesses and complex, mid to large companies.
Pricing

IONOS's plans start at $0.50 (promotional pricing) for the shared hosting 12-month Business plan. The goal is obviously to get you to sign up for a plan that has more features, but also renews at a higher rate than the lowest-priced plan.
Essential: Pricing starts at $4 per month for 12 months, then it renews at $6 monthly
Business: Starts at $0.50 per month for 12 months, then it renews at $10 monthly
Expert: Starts at $8 per month, for 12 months, then it renews at $16 monthly
For WordPress users, IONOS offers a dedicated hosting plan. Pricing ranges are similar to shared hosting plan tiers. The storage capacity is slightly lower than in shared packages (25 to 200GB versus 50 to 500GB); however, the WP storage type is SSD. PHP and RAM in WP packages come with more storage.
Here's a comparison between the three shared hosting plans offered by IONOS.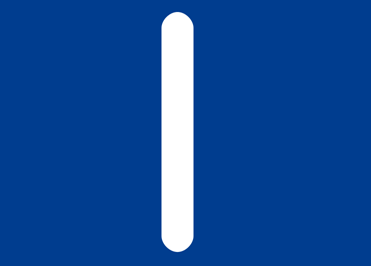 Plans
Essential
Business
Expert
Starts at $4/month for 12 months
Starts at $0.50/month for 12 months
Starts at $8/month for 12 months






Professional email included















30-day money-back guarantee



Above, we've listed the main features you should consider when choosing the right web hosting plan for your business. The best one depends on your needs and priorities. However, things like storage type and space, website capacity, security badges, traffic capacity and guaranteed refunds are essential for all types of business.
IONOS Features
There is a broad range of features, and looking at all of them may be confusing, especially if you're not familiar with some technical names and acronyms. In this IONOS review, we've analyzed and listed the main features to look for.
Storage
Even if this is the first time you're building a website and most likely won't need to upload heavy files at first, over time, you'll need to grow your database, so you should consider larger data storage limits.
IONOS offers unlimited storage for the Business and Expert plans and 10GB for the Essential plan in the entry-level plans. Shared web hosting plans use HDD storage, while WordPress packages offer SSD, which are faster in reading data than the traditional HDD.
The Business plan provides the best bang for the buck–it's the most affordable and has unlimited storage.
Domain and Email
IONOS offers two of the main features in the web hosting realm: free domain name and free email for all of its plans. A domain name is free for one year with Essential, Business, and Expert shared hosting packages.
You'll also get a professional email account with a 2GB mailbox in addition to already included storage. The email comes with state-of-the-art anti-spam protection.
Control Panel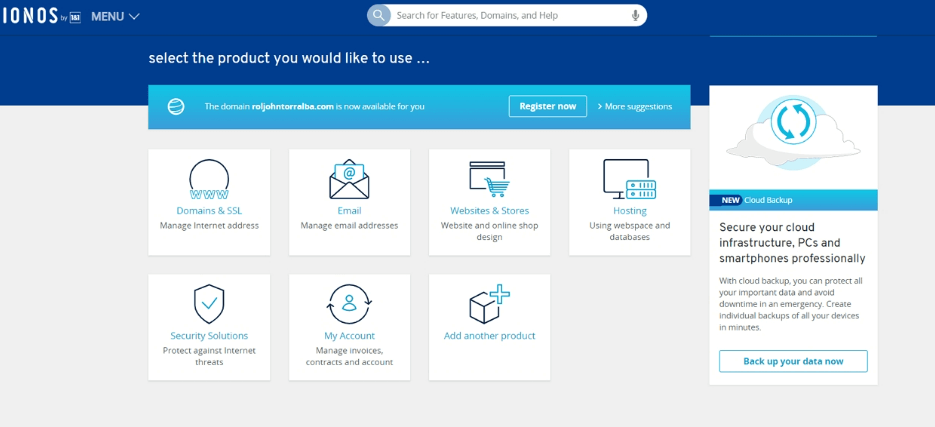 One of the most important features for beginners is how beginner-friendly a web hosting interface could be. We considered how quickly you can access it and how easy it is to use. IONOS has developed its own control panel and made its user's navigation more effortless.
Unlike the standard (and confusing) cPanel most web hosts offer, this control panel is intuitive. You can easily find all the tools you need: website design, security solutions, email access, and domain management.
Security
IONOS takes its users' security very seriously. Besides the standard SSL certificate most web hosting sites provide, IONOS takes it a step further to make its customers feel safe. The company offers HTTP/2, PHP 8.1, a Wildcard SSL certificate, DDoS protection, and geo-redundancy included in all packages.
Speed
Low speed doesn't only annoy customers, but it compromises SEO scores. Despite a good overall performance, IONOS still falls short on page loading speed. The company delivered an average page loading speed of 776 milliseconds in 2022.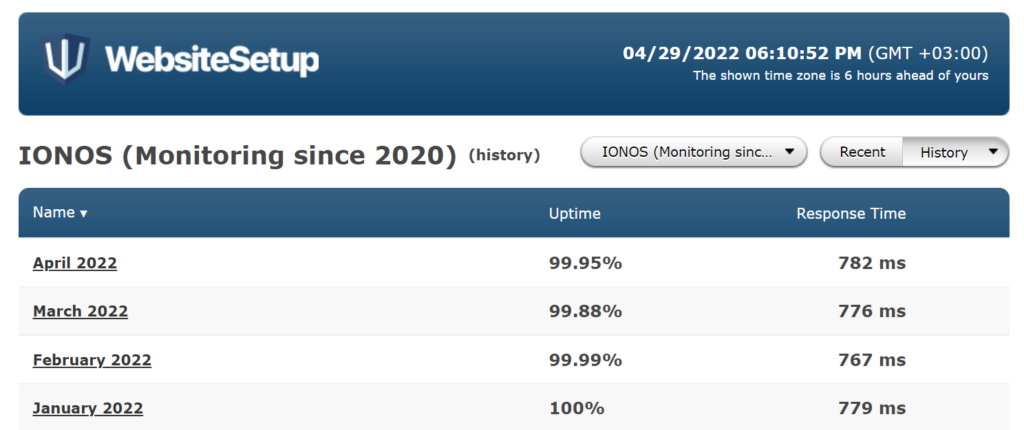 Customer Support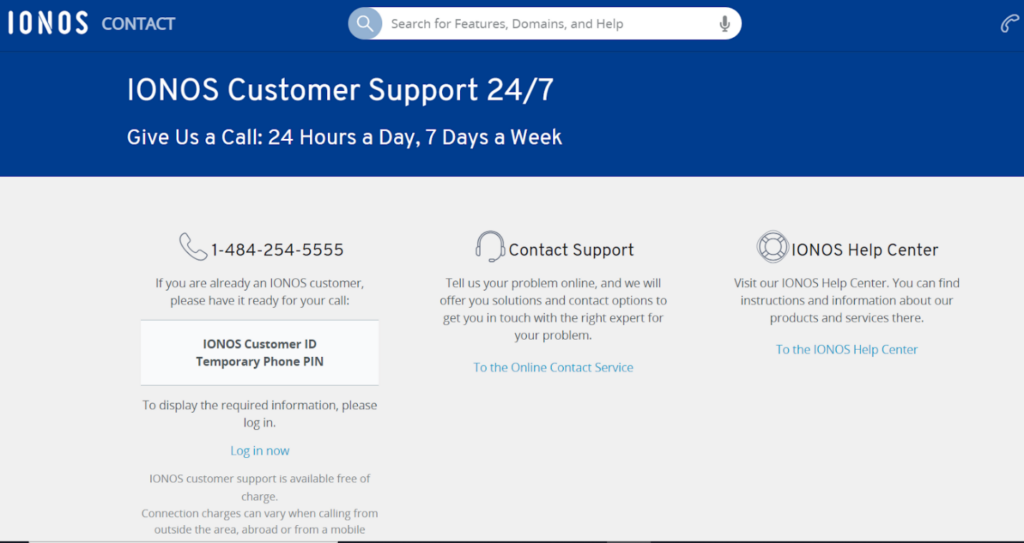 In case you run into a problem, having responsive and quick problem solving customer support is crucial to resolving the issue as soon as possible. We found IONOS customer support limited. Despite the 24/7 availability, the live chat support is restricted to registered users only. Non-registered user support is available only via phone or customer support page.
Alternatives to IONOS
If you've finished reading this IONOS review and you're still not sure whether it's the right web host for you, there may be a better fit for you elsewhere. Most web host providers offer similar pricing tiers and functionalities, but they may vary in features, performance, interface, and support. Some examples include:
Hostinger is perfomance-focused and it offers one of the fastest page load speed on the market and it's the best bang for the buck for small business. The company offers relatively low-cost pricing for premium services—plans starting at $1.99 per month.
Hostinger uses LiteSpeed servers for all of its plans, which provides a great response time over regular servers, Google Cloud as part of its infrastructure, and uses SSD storage. It also offers quite intutive and easy to use control panel (hPanel) for everyone—from beginners to experts. However, just like IONOS, Hostinger's customer support could be better.
Pricing: Starts at $1.99/month
Performance-driven
Affordable
Beginner-friendly
No free daily backup
Customer support could be better
Bluehost's websites can handle stress quite well without compromising stability or speed, especially for website with low traffic. But, if compared to its competitors, the company works with slower servers—that means your website will load a bit slower. Pricing might be confusing, though. The plans are actually yearly (available for one year, two, or three years) and you'll need to pay the total amount upfront.
Other than that, Bluehost is beginner-friendly, and it offers efficient customer service – the support offers three 24/7 live chat lines, email and phone support. Read the Bluehost review to learn more about its features.
Pricing: Start at $2.95/month
Beginner-friendly
Efficient customer support
Featured-focused
Pricing is confusing
Slower servers if compared with its main competitors
iPage offers a single and straightforward plan for all its users with many unlimited free features such as unlimited storage, unlimited websites, and a free domain for a year. Pricing is affordable and since it offers a single plan, it's considered a great option for freelancers, bloggers, and small business owners who need plenty of storage and don't have much budget to invest in web hosting.
If you plan to turn your website into an online store, iPage allows you to shift it into an ecommerce shop too and this functionality is free of charge.
Pricing: Starts at $1.99 per month
One straight to the point single plan
Many unlimited features
Free online store
Lack of variety in plans
No cloud-based hosting options
Namecheap offers affordable plans with minimal renewal rates, and it's user-friendly. You get a free domain name and the ability to host three websites in the low-entry level plan with as little as $1.58 monthly. The downside, however, is that Namecheap's servers aren't nearly as fast as its competitors. Also, customer support is limited – the company offers 24/7 live chat only but no phone support.
Pricing: Starts at $1.58/month
Most affordable
Three websites and free domain in the cheapest shared hosting tier
Website builder tools
Poor performance
Customer support is limited
Frequently Asked Questions (FAQs) for IONOS Review
We've listed the most asked questions about IONOS.
Bottom Line on IONOS Review
IONOS offers affordable web hosting plans that include helpful features for small businesses, such as unlimited storage in most plans, professional email included, and free website domain for a year. But, the downsides are customer support isn't the best compared with some competitors, and website transfer is paid.