In this AWS Web Hosting review, you'll see that it lets you create your own web host package so you only need to pay for the services you actually use. It's a smart choice for you if you are looking for a versatile cloud web hosting provider. It offers scalable solutions, multiple platform support, and flexible AWS Web Hosting pricing.
Our Verdict
AWS Web Hosting may be a viable option for you if you want to personalize your web host solutions based on the requirements of your business. After all, it allows you to tailor your web services with a high level of customization. Plus, it's compatible with various hosting platforms so you can pick the software that you prefer. Finally, it gives you solid value for your money because it doesn't require you to spend for services that aren't relevant to you.
Although AWS Web Hosting is a remarkable web host service, it does have some limitations. For example, you need to be fairly tech savvy to put together services that work together properly so you can maximize the potential of AWS. Aside from this, it's challenging to figure out the approximate cost of AWS web services. You need to compute the amount first by adding the extra service fees to the base rate of the plans. Last but not least, you need to pay more for in-depth technical assistance.
Customizable web services
Supports different web hosting platforms
Adjustable rates
Technical knowledge required for optimal web service selection
Hard to estimate pricing
Support plans required for premium customer service
AWS Web Hosting at a Glance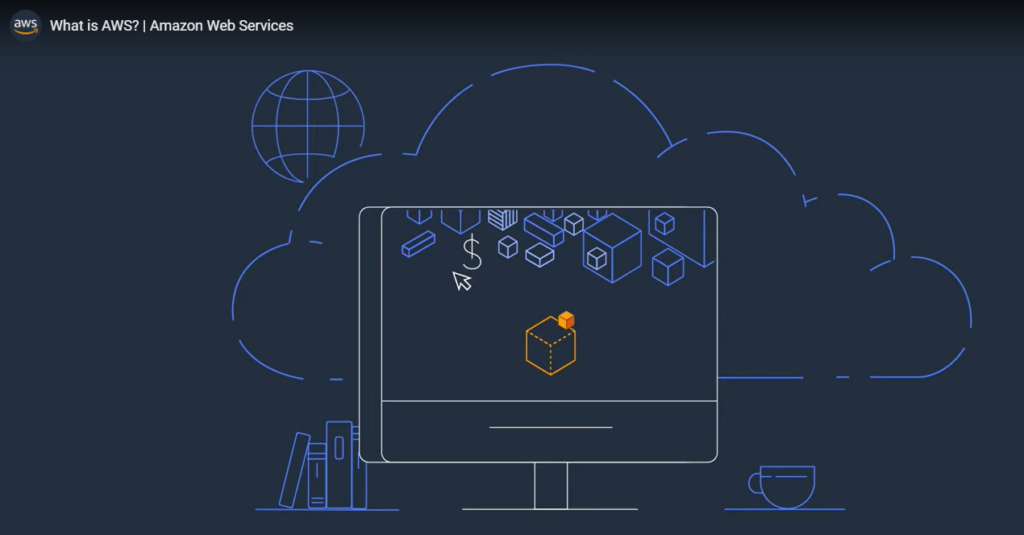 Amazon Web Services (AWS) is a cloud web hosting provider that enables you to create and manage websites and web apps in a versatile, cost-effective way. It offers a broad range of hosting solutions for small businesses, huge corporations, non-profit organizations, and government agencies. At present, it showcases more than 200 web host services across various data centers.
Founded by ecommerce giant Amazon, AWS Web hosting currently has millions of active users all over the world. In addition to this, the AWS Partner Network (APN) is made up of tens of thousands of independent software vendors (ISVs) and thousands of systems integrators who collaborate together to improve AWS services.
We found in this AWS Web Hosting review that it sets itself apart from competitors through its scalable pricing and functions. The features include web hosting, traffic management, platform support, server hosting, web management, and scalability. On top of this, you can select from add-on services like cloud migration, ecommerce, remote work, database management, plus backup and restore.
Who AWS Web Hosting Is Best For
AWS Web Hosting is ideal for you if you want to create your own web host package with functions and rates that fit your business needs and budget to a T. While AWS does offer plans that serve as the foundation of your package, you must already have a good idea how to mix and match additional services that work well together to make the most out of AWS. That's why it's more appropriate for you if you have intermediate or advanced tech expertise, instead of zero to beginner tech skills.
Pricing
The AWS Web Hosting pricing arrangement is slightly different from the usual pricing plans of most web host services. While typical hosting providers showcase plans with set pricing, AWS offers base plans yet focuses more on extra web services which you can add to your package. Here are the AWS plans you can take your pick from:

Plan
Amazon Lightsail
AWS Amplify
Amazon S3
Amazon EC2
Simple website hosting on a single web server
Single page web app hosting
Simple static website hosting
Enterprise web hosting on multiple web servers
Up to occasional high traffic
Up to occasional high traffic
Up to demanding high traffic
WordPress, Joomla, Drupal & Magento
Single page app frameworks like React JS, Vue JS, Angular JS & Nuxt
SAP, high performance computing (HPC), ML, Windows & macOS workloads
Linux / Unix & Windows virtual servers
No server administration required
1 console for web server, DNS & networking management
AWS Amplify Console for workflow management
Object storage via simple web service interface
EC2 instance creation in AWS Management Console
Scalable up to enterprise levels
Scalable up to enterprise levels
To summarize, there are four AWS plans that can serve as the foundation of your customized package:
Amazon Lightsail: Suitable for hosting basic websites on one web server

Linux / Unix: $3.50 to $160 / month
Windows: $8 to $240 / month

AWS Amplify: Ideal for hosting static web apps that require only a single load in a browser

Free Tier: Free
Pay as you go: $0.01 per build minute / $0.023 per GB stored per month / $0.15 per GB served

Amazon S3: Appropriate for hosting basic static websites without any server-side application code

S3 Standard: Starts at $0.023 per GB
S3 Intelligent Tiering: Starts at $0.0025 per 1,000 objects

Amazon EC2: Suitable for hosting enterprise websites with advanced applications

Free Tier: Free
On-Demand: $0.00 to $0.09 per GB
On top of these base plan rates, you have the option to add web host services by paying extra fees to personalize its functions. Later, we will discuss these supplementary solutions in another section of this review.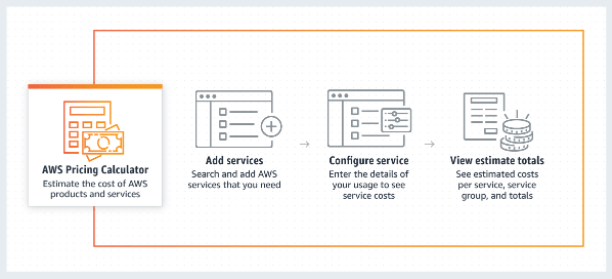 Admittedly, it can be confusing if you manually try to figure out the total price you have to pay. Thankfully, you can use the AWS Pricing Calculator to compute the estimated cost of your made-to-order package. Just add the base plan payment plus the service fees to get the approximate total amount.
AWS Web Hosting Review: Features
While AWS highlights its additional service options, the base plans do include important features which can come in handy as you build and maintain your business websites. In this AWS Web Hosting review, let's take a look at some of the basic features of AWS, such as web hosting, traffic management, web platform support, server hosting, web management, and scalability
Web Hosting
AWS offers web host services similar to other providers. However, it stands out among competitors because it strongly takes into consideration that different business owners have a wide range of hosting needs.
While most hosting platforms showcase set plans that progress in terms of rates and features, AWS finetunes the gradations of its packages further according to the types of websites and servers you want to use.
For example, you may pick the entry-level Amazon Lightsail plan if you need to host a simple website on a single web server that runs on a development stack, Content Management System (CMS), or ecommerce app. Aside from this, you can go for the AWS Amplify package if you wish to host a single page web app that lets you monitor user actions via HTML, CSS, and JavaScript. Plus, it allows you to register a domain name with just one click.
As an alternative, you may select the Amazon S3 plan if you aim to host simple static websites that don't contain server-side application code like ASP.NET or PHP. Finally, you can invest in the Amazon EC2 package if your goal is to set up enterprise-level, application-heavy websites on multiple web servers.
Traffic Management
AWS helps you manage website traffic to ensure the smooth operations of your business site, no matter how many or how few internet users visit your landing pages each day. Nevertheless, the exact amount of traffic it supports depends on which plan you sign up for.
For instance, the Amazon Lightsail package is already sufficient if you only encounter low to medium traffic on a regular basis. However, you should consider the AWS Amplify or Amazon S3 plans if you expect occasional surges in web activity. Still, the Amazon EC2 package works best if you have very demanding traffic management requirements. After all, it prepares you to handle extremely high traffic for your website.
Website Platform Support
AWS supports a broad range of platforms that equip you to build and manage business sites and apps, which is why you have the flexibility to choose the program that suits your purposes. Aside from its WordPress website creation capability, Amazon Lightsail is also compatible with Joomla, Magento, and Drupal. Next, AWS Amplify lets you utilize single page app frameworks, including React JS, Angular JS, Nuxt, and Vue JS.
In addition to this, Amazon S3 gives you the ability to establish static websites that showcase HTML, JavaScript, images, and videos. Last but not least, Amazon EC2 allows you to run high performance computing (HPC), SAP, ML, Windows, and macOS workloads.
Server Hosting
The various AWS packages have different capabilities when it comes to server hosting. On one hand, the Amazon Lightsail plan provides you with virtual servers based on Windows or Linux / Unix, plus matching storage, memory, and processing power.
On the other hand, both the AWS Amplify and Amazon S3 packages don't require server administration so you can run websites with serverless backends. Finally, the Amazon EC2 plan grants you access to multiple web servers across two or more data centers so you can launch enterprise websites.
Website Management
Each AWS plan allows you to manage your websites, apps, and data in different ways. For example, Amazon Lightsail includes a single console which you can use to oversee your web server, networking, and DNS.
AWS Amplify comes with a dedicated AWS Amplify Console that enables you to supervise your workflow, while EC2 utilizes the same console for instance creation. Last but not least, Amazon S3 equips you to handle object storage through a simple web service interface.
Scalability
The AWS infrastructure can be expanded or downscaled based on your business size, budget, and requirements. While Amazon Lightsail lets you start with a single server, it gives you the opportunity to go up to five servers. Both AWS Amplify and Amazon S3 let you scale your web architecture up to enterprise levels. However, Amazon EC2 trumps them all by providing you with maximum scalability to accommodate your business growth and traffic increase.
AWS Web Hosting Review: Services
On top of the basic features, the practical functionality of AWS Web Hosting will vary based on the type and number of additional services you sign up for. These are some of the AWS web hosting services that you can include in your package:
Cloud Migration
AWS enables you to upload various types of workloads to the cloud, including websites, apps, databases, storage, and virtual or physical servers. It also allows you to transfer centers from an on-premises location, public cloud, or hosting facility to AWS.
Ecommerce
Amazon is one of the leading ecommerce platforms on a global scale, which is why it's not surprising that AWS provides you with digital commerce solutions. It offers online sales and retail services to help businesses of all sizes sell products and services to consumers over the internet.
Remote Work
AWS makes it simple for you to supervise remote workers, including call center agents, creative freelancers, and work-at-home employees. Remote work solutions boost the productivity of your team, while protecting your shared work information which is stored and transferred online.
Database Management
AWS gives you the opportunity to migrate information to databases which you can manage on a full-scale basis. Plus, it ensures that your databases operate with high levels of reliability and availability. After all, the databases of AWS are designed for speedy performance so they can handle heavy business workloads.
Backup and Restore
AWS offers backup and restore services, which you can adopt as part of your business risk management strategy. You can choose from various storage solutions, data transfer options, and networking alternatives to keep your data safe and secure on a long-term basis.
Front-End Web and Mobile Development
AWS equips you to build mobile and web apps through handy development tools. It supports workflows related to the creation of Android, iOS, React Native, and JavaScript programs. As a result, it streamlines the way you develop, deploy, and operate various kinds of apps.
Blockchain
AWS equips you through blockchain technology to manage a centralized ledger database of cryptographically verifiable records of transactions. In addition to this, it allows you to share ledgers among blockchain networks composed of multiple parties to promote safe cryptocurrency trades.
Archiving
AWS provides archive storage solutions so you can digitally preserve your data for an extended period of time. These archiving services meet compliance standards so you can benefit from faster retrieval times and better data accessibility compared to on-premises tape storage methods.
Security
AWS offers security solutions to safeguard your accounts, information, and workloads. The data protection services include encryption, threat detection, and key management. Plus, the identity and access management services let you handle permissions, identities, and resources. Finally, the network and application protection services prepare you to implement your security policies across your business organization.
Support Plans
The AWS packages have limited support, which is why you need to subscribe to one of the support plans to get premium customer service. You can choose from developer support, business support, enterprise support, and enterprise on-ramp support based on the type of technical assistance you require for your business.
On top of these 10 services, there are over 200 web host solutions you can select from. These extra services are categorized according to use case, industry, and organization type.
Alternatives to AWS Web Hosting
AWS Web Hosting fits the bill if customizability is your top priority when choosing a hosting provider. Nevertheless, you could also try other alternatives if you value other aspects of web hosting:
Dreamhost is a web host service that lets you build and manage WordPress websites. It includes a suite of WordPress tools that assist you in digital content creation and promotion.
Dreamhost is ideal for you if you want to subscribe to hosting plans with complete, built-in features. It eliminates or reduces the need for customizing your own plan, which you must do if you want to explore the possibilities of AWS. It's also more affordable in some ways than AWS web hosting pricing.
However, AWS offers way more platform options compared to Dreamhost, which focuses mainly on WordPress. At the end of the day, it's up to you if you prefer a pre-assembled plan or a personalized one.
Ready-made plans
Very affordable pricing
Limited to WordPress platform
Customer support is chat-centric, not phone-centric
Pricing: Starts at $1.99 / month
BigCommerce is an ecommerce solution that enables you to design online stores and websites. It comes with a page builder visual editor, adjustable themes, and checkout customization.
BigCommerce is suitable for you if you want to try various ecommerce options. In contrast to AWS which is based on Amazon, it gives you the chance to collaborate with other popular virtual marketplaces like eBay and Google Shopping.
Still, AWS is still a better all-purpose solution because it provides other services aside from ecommerce. In short, your choice will be influenced by whether you prioritize ecommerce or general website management.
Multiple cross-channel ecommerce integrations
Drag-and-drop builder interface
Hard to expand beyond ecommerce
Pricing not transparent
Pricing: Contact BigCommerce to get a quote
GoDaddy is a web host solution that helps you create websites with built-in marketing tools. In addition to this, it also offers domain registration and professional email services.
GoDaddy is appropriate for you if you wish to concentrate on the marketing aspect of your business. After all, it focuses more on marketing than AWS does. Nevertheless, AWS showcases much more services compared to GoDaddy, and with AWS web hosting pricing, you can choose your own package. To sum things up, your selection will be based on whether marketing or multiple web services are more important to you.
Marketing expertise
Matching domain name and email addresses
Less services offerings than AWS
Final pricing of plans only available at checkout
Frequently Asked Questions (FAQs) for AWS Web Hosting Review
AWS Web Hosting may be the right hosting provider for you if you value versatility. Find out the answers to basic questions about AWS and web hosting.
Bottom Line on AWS Web Hosting Pricing & Review
AWS Web Hosting gets rid of unnecessary costs by letting you personalize your own package made up only of web host services you need. It's the perfect fit for you if you need a hosting solution that combines highly customizable services, adjustable AWS Web Hosting pricing, and wide platform compatibility. Now that you have read our AWS Web Hosting review, we are confident that you can figure out if you ought to sign up for Amazon Web Services (AWS) or not.