In this Dreamhost review, you'll see how it makes it easy and affordable for you to create and manage WordPress websites for your business. This web host service transforms your web development dreams into reality through dynamic WordPress tools, generous bandwidth allotment, and budget-friendly pricing.
Our Verdict
Dreamhost is a smart choice for you if you plan to build, manage, and promote websites for your business using WordPress. After all, this provider equips you with web creation tools that let you maximize the possibilities of the WordPress platform. Plus, it allows bountiful amounts of data transfer so you can upload a lot of content to your websites. Finally, the available plans are accessible no matter what your budget is, thanks to the cost-effective rates.
Although Dreamhost is a well-rounded web host, it has certain drawbacks too. For instance, you need to pay extra to register ".com" domain names if you go for the monthly version of the shared or WordPress plans because it is only free for the annual plans and VPS plans. Also, the shared starter plan doesn't come with email, unlike the higher tiers, although you can purchase email services for a monthly fee. Finally, the customer service is only strong in terms of chat support, but not in terms of phone support.
Rich WordPress features
Unlimited bandwidth
Very economical pricing
Additional payment required for domains for monthly shared or WordPress plans
Email is not included in the most basic monthly plan
Support is chat-based, not phone-based
Pricing: Starts at $1.99 / month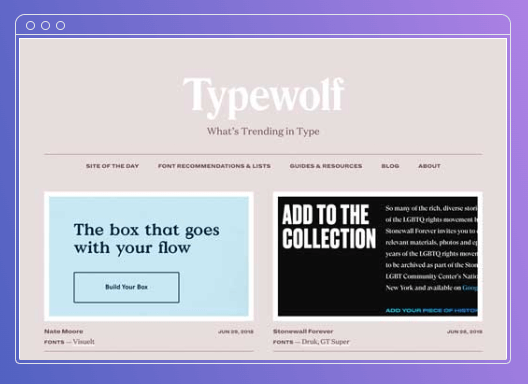 Dreamhost is a web host service that focuses on digital content creation and sharing. It showcases a suite of WordPress tools that make it simple for newbies and tech experts alike to build and manage sites. It aims to improve the WordPress platform through coding, community collaboration, and advanced support.
Established in 1997, it now boasts more than 400,000 users in over 100 countries. It currently hosts more than 1.5 million websites, blogs, and applications on the internet. At present, it offers a variety of services, such as WordPress hosting, website hosting, VPS hosting, WP website builder, dedicated hosting, and cloud hosting.
Dreamhost shines among web host providers because it fuses together WordPress expertise and fairly cheap pricing. It comes with features like web hosting services, domain name registration, traffic management, bandwidth, storage, WordPress tools, migration assistance, customized control panel, web management tools, email, security certification, and customer service.
Who Dreamhost Is Best For
Dreamhost is the ideal web host solution for entrepreneurs and content creators who plan to create business websites using the open-source software WordPress.org. We recommend it for you if you have a limited budget because it seamlessly combines competitive pricing with strong functionality. It is also a terrific fit for you if you need to upload abundant text, photos, videos, and documents because it comes with a high or unlimited amount of data transfers.
Pricing
Dreamhost offers three types of web hosting plans that differ in terms of rates and features. Check out how these Dreamhost monthly plans stack up against each other: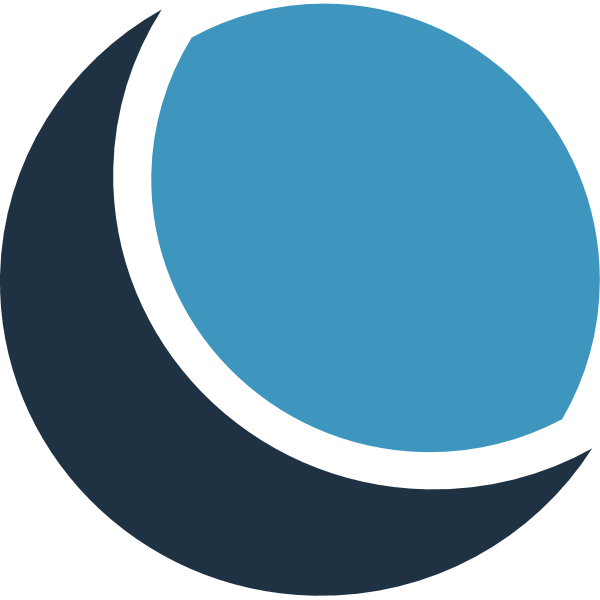 Plan
Shared
DreamPress
VPS
Buy ".com" domain for $7.99 each
Buy ".com" domain for $7.99 each
30 GB to 120 GB SSD storage
30 GB to 240 GB SSD storage
Pre-installed WordPress or 1-click instant WordPress install plus WP website builder
Pre-installed WordPress or 1-click instant WordPress install plus WP website builder
1-click instant WordPress install
Free automated WordPress migrations
Free automated WordPress migrations
Contact Dreamhost for details
Automated plus on-demand backups w/ 1-click restore, free pre-installed Jetpack & 1-click staging
Unlimited MySQL databases & sub-account creation
Add email starting at $1.67 / month for Shared Starter or free unlimited email for Shared Unlimited
Pre-installed SSL Certificate
24/7 chat & email support
24/7 WordPress chat & email support
24/7 chat & email support
To sum it up, there are three main kinds of Dreamhost web hosting plans with various tiers:
Shared (Starts at $1.99 / month): Entry-level shared hosting for new websites which is suitable for business owners with a limited budget and basic requirements
DreamPress (Starts at $12 / month): Specialized WordPress hosting for entrepreneurs who prefer to build websites using the WordPress platform
VPS (Starts at $15 / month): VPS hosting for content creators who wish to establish business websites on their own Virtual Private Servers for optimal privacy and performance
On top of this, Dreamhost also provides other types of services, such as:
WP Website Builder (Starts at $1.99 / month): Design tools for easy WordPress website creation
Dedicated Hosting (Starts at $169 / month): Dedicated hosting on fast web servers with root access
Cloud Hosting (Starts at $0.0075 / hour): Cloud hosting on speedy servers with root access, SSD storage, and open API-powered networking
Take note that these rates are applicable only to the contract-free monthly plans, while different rates are available for annual plans. Since Dreamhost gives you a broad range of options to choose from, you can pick the plan that matches the web hosting budget and needs of your business team.
Dreamhost Features
Dreamhost exhibits a wide range of functions that empower you to establish and run your business websites. The features of Dreamhost include web hosting, domain names, traffic management, bandwidth, storage, WordPress tools, migration assistance, a control panel, web management tools, email, security, and customer support.
Web Hosting
Dreamhost offers web hosting services that allow you to publish and maintain your business sites and blogs on the internet. It provides a secure virtual environment where you can store and tweak your content online.
The Shared Starter plan lets you publish a single website via shared hosting, while the DreamPress package equips you to establish one WordPress website on WordPress-optimized servers. On top of this, the VPS plan enables you to set up unlimited websites on Virtual Private Servers.
Domain Name
The domain is the name of your business website which is linked to a physical IP address on the internet. The most common kind of domain is ".com", although other domain types include ".org", ".edu", and ".gov".
The contract-free monthly versions of the Shared and DreamPress packages don't include a free domain, although the annual versions come with complimentary domains. Nevertheless, you can still purchase ".com" domain names for $7.99 each if you go for the monthly plans. As an alternative, you can sign up for the VPS plan which provides unlimited domains.
Traffic Management
Dreamhost assists you in managing the regular traffic of your business websites. On one hand, both the Shared and VPS plans support unlimited traffic so you don't need to worry about overage expenses.
On the other hand, the DreamPress plan can handle up to 100,000 site visits every month. Still, this is just a soft limit so Dreamhost won't stop the operations of your website in case you surpass this amount, although it could potentially slow down the performance of your site.
Bandwidth
Bandwidth is the maximum amount of information that can be transferred over the internet during a certain period of time. All the Dreamhost hosting plans flaunt unmetered bandwidth so you can upload as much digital content as you wish to your business websites. Since there is no limit to your data transfers, there's no need to be concerned about potential overage fees.
Storage
Dreamhost provides SSD storage with all its plans. Solid state drive (SSD) is around 200% quicker than hard disk drive (HDD) in terms of caching and database queries. As a result, it can reduce the website loading time of your visitors.
The Shared package includes fast SSD storage, although the exact storage amount is not indicated in the product website. The DreamPress plan offers 30GB to 120GB SSD storage along with its various tiers. Finally, the VPS package comes with high-performance SSD hard drives with storage that starts at 30GB and goes up to 240GB.
WordPress Tools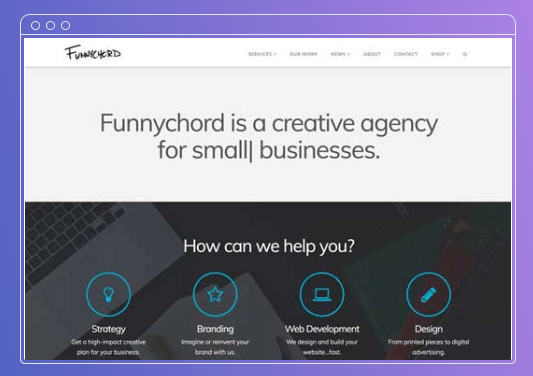 Dreamhost puts the spotlight on WordPress, which is why it's not surprising that it packs a powerful arsenal of WordPress tools. If you subscribe to the Shared or DreamPress plans, you can let Dreamhost pre-install WordPress on your behalf or you can do it yourself through the easy 1-click instant WordPress installation tool.
You can take advantage of pre-assembled apps to avoid the hassle of designing a site from scratch. Plus, the WP website builder comes with a creation wizard, drag-and-drop editor, and professional templates. Keep in mind that the VPS package has fewer website creation tools than the Shared and DreamPress plans, but it does come with 1-click instant WordPress install. 
Migration Assistance
Dreamhost makes it simple for you to carry over your WordPress websites from your previous hosting provider without any downtime. Both the Shared and DreamPress packages include a free automated WordPress migration plugin that you can use regardless of the level of your technical skills. The VPS plan doesn't list any migration tools in its feature set, but you may inquire with Dreamhost to confirm if it comes with migration assistance or not.
Control Panel
All the plans of Dreamhost include a control panel that grants you admin access to your websites. This custom panel has advanced features that enable you to add new email accounts, update domain information, adjust email settings, and authorize new users.
Web Management Tools
Aside from web development tools, Dreamhost also includes other features that help you with web management tasks. If you sign up for the Shared plan, your WordPress websites will be automatically backed up on a daily basis.
In case you go for the DreamPress plan, you can request additional backups on demand, plus you can restore your site with just a single click. In addition to this, you will also get free pre-installed Jetpack and 1-click staging.
If you select the VPS plan, you can set up unlimited MySQL databases using the control panel. On top of this, you can add sub-accounts that allow you to manage client accounts, access the websites of your clients and contractors, and handle FTP or billing matters.
Email
Email is an essential communication tool so having your own custom email bestows a professional touch to your work correspondence. Take note that the low-tier Shared Starter monthly plan requires you to shell out $1.67 per month for each email domain you purchase. Nevertheless, the next tier called the Shared Unlimited plan, as well as all tiers of the DreamPress and VPS packages, include unlimited email with your own domain.
Security
No matter which plan you choose, Dreamhost protects the privacy of your websites through the free Let's Encrypt SSL certificate. The HTTPS technology safeguards your data by encrypting your web traffic. At the same time, it improves your SEO results on the Google search engine.
Customer Support
All the Dreamhost packages come with round-the-clock customer service. Both the Shared and VPS plans include 24/7 general web support, while the DreamPress package showcases 24/7 WordPress support that is specifically geared towards the open-source platform.
However, you should be aware that customer service mostly comes in the form of live chat and email support, instead of phone support. Actually, you even need to pay extra just to request callbacks from the technical support team. For example, it will cost you $9.95 for a single callback, while you have the option to spend $14.95 each month for three callbacks.
Alternatives to Dreamhost
Dreamhost is a good fit for you if you need a web host provider that brings WordPress solutions within your reach regardless of your budget. Still, you may consider other options in case other aspects of web hosting are more important to you. These are some notable alternatives to Dreamhost:
WP Engine is a web hosting service that centers around the WordPress platform. The web developer tools make it possible for you to create and manage WordPress websites for your business.
WP Engine is ideal for you if you have a larger budget for expert WordPress services and strong customer support. In contrast to Dreamhost's chat support, WP Engine provides accessible phone support for higher tiers. Still, Dreamhost is way more affordable than WP Engine so your choice will be influenced by how much you're willing to allocate for hosting services. Read the WP Engine review to find out if it's the perfect alternative for you.
Specializes in WordPress sites
24/7 phone support for higher tiers
Expensive pricing compared to Dreamhost
Domains and emails aren't included in the plans
Pricing: Starts at $30 / month
Squarespace is a website builder that provides a wide variety of ready-to-use templates. You can customize these flexible templates based on your preferred designer fonts and color palettes.
Squarespace is appropriate for you if you want to achieve a sophisticated site appearance with minimal effort. After all, it is more design-centric compared to Dreamhost. Nevertheless, Dreamhost offers more hosting solutions than Squarespace so your selection could depend on whether you prioritize design or web management more.
A broad range of professional template options
Unlimited bandwidth
Pricier rates than Dreamhost
Limited video storage
Pricing: Starts at $19
*Rates applicable to monthly plans. Lower rates are available for annual plans.
Weebly is an e-commerce platform that enables you to set up online stores and websites. It lets you launch e-commerce shops with the help of the drag-and-drop builder, which comes with shipping, inventory, and SEO tools.
Weebly is suitable for you if you are interested in selling the products or services of your company to consumers through a virtual store. As you can see from its feature set, it concentrates more on e-commerce than Dreamhost does. Still, Dreamhost is more savvy when it comes to WordPress site creation. In the end, your choice will be based on whether you are focusing on building online shops or WordPress websites.
E-commerce expertise
Free basic plan available
No special WordPress support
No free domains for basic plans
Frequently Asked Questions (FAQs) for Dreamhost Review
Dreamhost is a web hosting solution that is worth taking a look at if you prioritize creating WordPress sites. Discover the answers to common questions about Dreamhost and WordPress to learn if it's ideal for your business.
Bottom Line on Dreamhost Review
Dreamhost makes web hosting services accessible to you, whether you have a small budget or a big one. We recommend this well-rounded web hosting provider if you plan to create WordPress websites, thanks to its featured-packed WordPress tools, unlimited bandwidth, and cost-effective rates. After reading our Dreamhost review, we expect that you can now easily make up your mind if this affordable web hosting solution is a great match for your business.