It's the clash of the titans as we weigh Trello vs Asana, two giants within the project management industry. If you're searching for the right project management software, it's virtually impossible to not come across the two.
Trello and Asana are popular among a range of world-renowned companies. Both can be pretty attractive options with their remarkable user-friendliness and enticing free plans. This makes your choice all the much more difficult. But relax, we've done the research for you. Continue reading as we bring Trello vs Asana head-to-head to find which of the two is the better choice.
Trello offers Kanban board-based project management where you can organize tasks and collaborate with your team with ease. It has a very simple and easy-to-use interface but it lacks advanced management features.
Trello is a great choice if you want to visualize your project operations on a large board with multiple lists and cards. It offers a range of integrations as well as automation options to streamline managerial tasks. Creating automation rules is relatively easier too.
Very simple to use
Visual project progression
Easy to onboard new members
Offers basic management features
No financial management tools
Not viable for large projects
Pricing
Free plan
Standard plan starting at $5/user/month
Premium plan starting at $10/user/month
Enterprise plan starting at $7.38 to 17.50/user/month

Asana uses a basic, task-based approach to project management. It lets users manage their workflow with ease by dividing tasks according to themes and in time-related segments: Today, Upcoming, and Later.
Asana has a much broader feature set and is great for small teams following agile project management. It offers multiple management styles including task lists, Gantt charts, and Kanban boards. This project management software also comes with ready-made templates you can use to design your project and also lets you create custom templates.
Offers workload management
Smart project-focused interface
Various management features
No financial management tools
Assigns tasks to one user only
Steeper learning curve
Pricing
Basic plan – free
Premium plan starting at $10.99/user/month
Business plan starting at $24.99/user/month

Trello vs Asana – Pricing & Features Comparison
Trello uses intuitive drag-and-drop functionality to move cards between lists and boards. You can comment on cards, assign them to users and automate functions with rules. It's cheaper than Asana but lacks advanced management features.
Asana, on the other hand, is a bit more expensive but its price is justified with the range of powerful features it comes with. It offers a great user experience, greater flexibility, and comes with basic reporting features. Being a complete project management suite, Asana trumps Trello in most departments.
Plan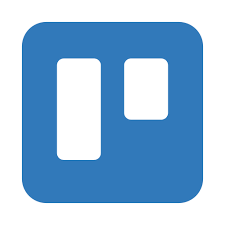 Trello Free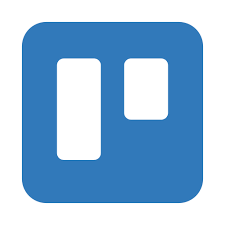 Trello Standard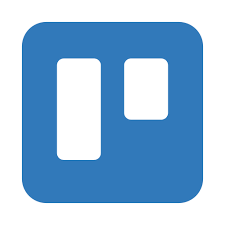 Trello Premium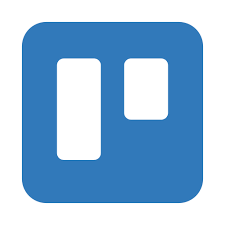 Trello Enterprise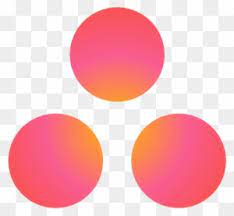 Asana Basic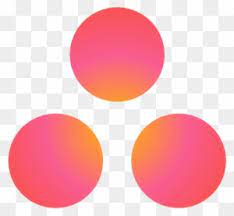 Asana Premium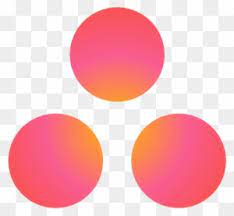 Asana Business


Easiest PM software to use. Intuitive drag-and-drop interface.
Easiest PM software to use. Intuitive drag-and-drop interface.
Easiest PM software to use. Intuitive drag-and-drop interface.
Easiest PM software to use. Intuitive drag-and-drop interface.
Easy to use. Has a powerful and refined interface.
Easy to use. Has a powerful and refined interface.
Easy to use. Has a powerful and refined interface.

















































Slack, Salesforce, Google Drive, Jira, Adobe XD and 100+ others
Slack, Salesforce, Google Drive, Jira, Adobe XD and 100+ others
Slack, Salesforce, Google Drive, Jira, Adobe XD and 100+ others
Slack, Salesforce, Google Drive, Jira, Adobe XD and 100+ others
Jira, Zoom, Salesforce, Google Drive, Microsoft Teams and 100+ others
Jira, Zoom, Salesforce, Google Drive, Microsoft Teams and 100+ others
Jira, Zoom, Salesforce, Google Drive, Microsoft Teams and 100+ others
Phone and concierge support
Phone and concierge support
Phone and concierge support
Winner: Asana – It takes the lead when it comes to advanced project management. Asana is a better project management software than Trello in terms of features, flexibility, customizability, and dependency management.
Asana vs Trello: Ease of Use
A smooth UX is crucial for any project management software. The software solution you choose should be easy to operate so that you and your team can get quickly down to the real deal. Asana and Trello are known for their amazing user experience. That's probably why they're at the top when it comes to the best project management software. But which of the two is easier to use?
Trello – Simplest Project Management Software
Experts consider Trello to be the easiest to use among the many project management software. Since it uses a highly intuitive Kanban board style, you can easily understand how everything works from the get-go. But that's also because Trello doesn't offer a lot of advanced features. One could say that its ease-of-use stems from its simplicity.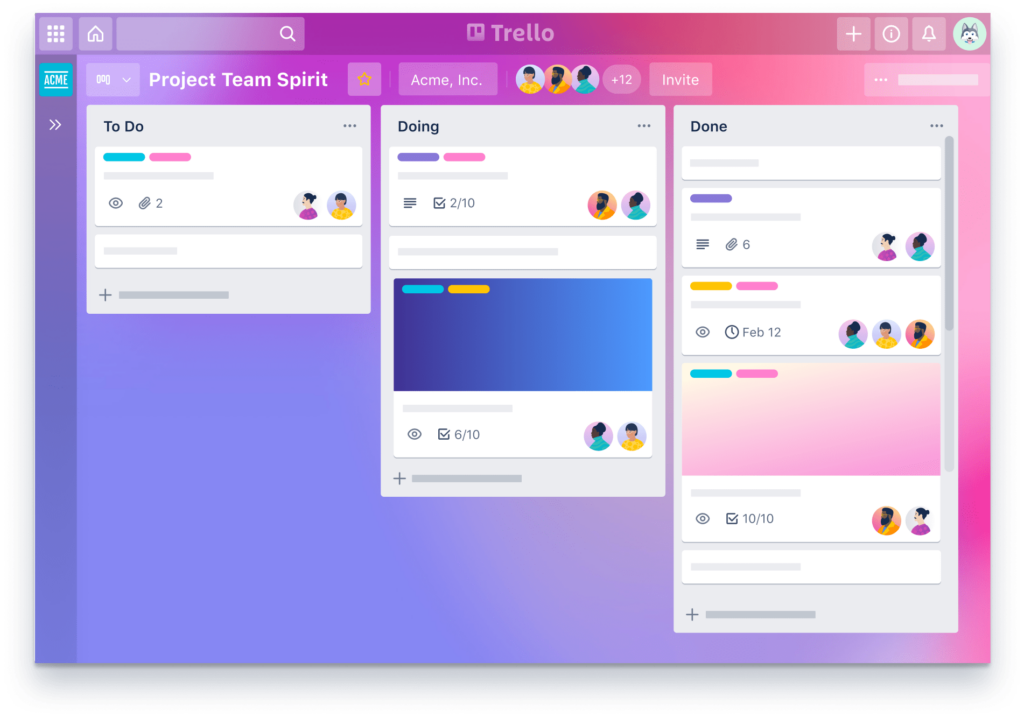 It's easy to move cards around using the drag-and-drop function. Other features like comments, assigning users, and setting due dates are all easily accessible. When it comes to automation, Trello attempts to simplify its architecture so everyone can create custom rules. But that's not always the case, as there's a limit to what you can automate.
Asana – Incredible UX with Powerful Features
It's not easy to combine advanced management features with an easy-to-use interface. But that's exactly what Asana has managed to do. It uses a traditional project management software layout but makes sure users can use all functions with little or no training.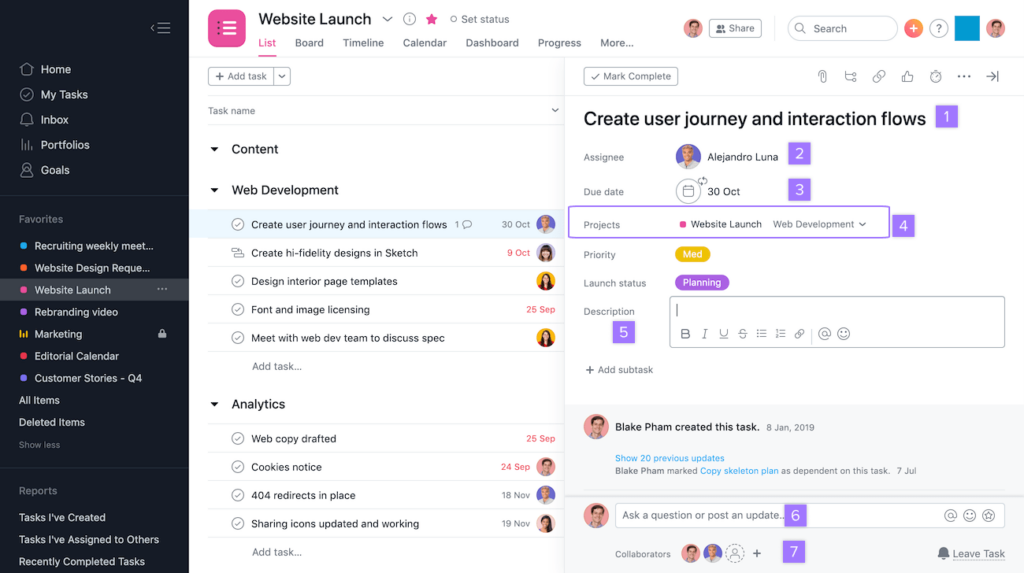 Asana puts much more effort into keeping things simple and smooth. It's not as visually-oriented as Trello, but it tries to keep things as it gives you a range of task management views to select from when planning your project. This makes it convenient for managers who want to work on different projects.
Winner: Trello – a great tool for beginners and simple projects.
Trello vs Asana: Dependency Management
This is a crucial feature for you if you want to follow the waterfall methodology with your project. Some projects require tasks to be completed in chronological order. This means you can't start on the next task before the previous one is complete.
Trello Dependency Management
Trello doesn't do very well in this department. It doesn't have a built-in feature to manage task dependencies. You can add a dependency management feature to your Trello boards with a power-up (integration), Hello Epics. But this comes at an additional cost.
Asana Dependency Management
Dependency management is an area where Asana works better than Trello because you can specify which tasks need to be completed before others can begin.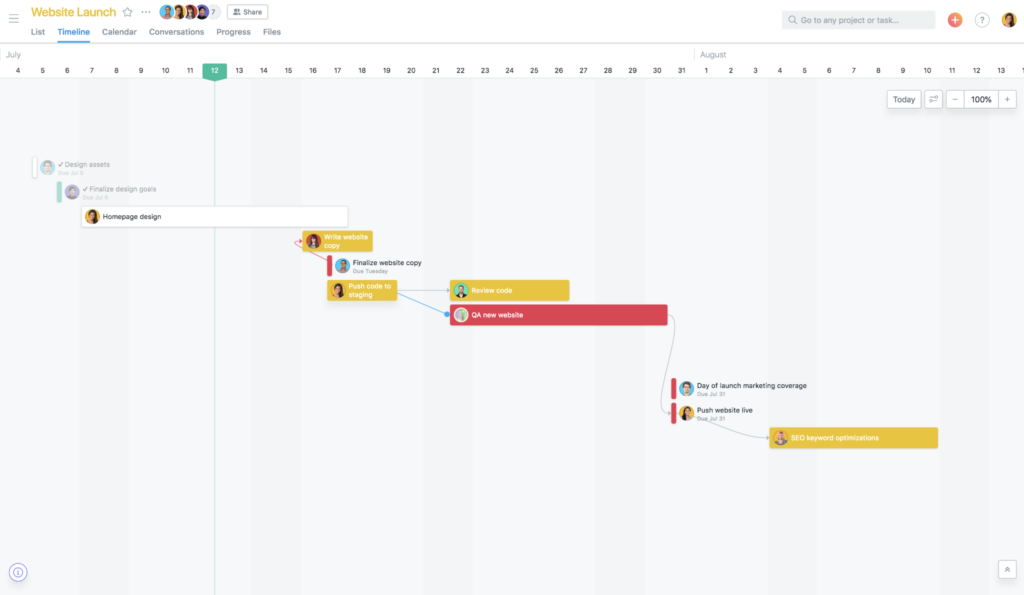 The timeline view helps identify any bottlenecks or problems where people are idle waiting for other tasks to get done. Asana actually lets you organize these dependencies to solve such problems.
Winner: Asana – Asana has built-in dependency management features while Trello doesn't.
Trello vs Asana: Project Management Views
Project management views offered by the software matter a lot when you have a specific management style. Ideally, you should be able to switch between different views to suit different projects.
Trello PM View
Trello's free and standard plans offer the traditional Kanban board view only. You can add additional views with power-ups but at an additional cost. The premium and enterprise plans offer a range of management views including dashboard, timeline, workspace table, calendar, workspace calendar, and map views.
Asana PM View
Asana offers a greater range of built-in project management views with its free plan. You can visualize your project with a board view, list view, or calendar view in the basic plan. The premium plan comes with a timeline view, forms view, and a few others.
Winner: Asana – It has a range of PM views while Trello offers a Kanban board view only.
Asana vs Trello: Integrations
3rd party integrations are of core importance when evaluating a cloud-based service. The better it integrates with the software you already use, the more useful it is for you. Let's see how Asana and Trello match up in terms of integrations.
Trello Power-Ups
Trello integrates with other software tools through Power-Ups. It has recently made its Power-Ups unlimited to all users. With more than 130 integrations with different apps, Trello lets you streamline your work operations. Some of its most popular integrations include Jira, Time Tracker by TimeCamp, Crumble, Microsoft Teams, Gmail, Google Drive, and Slack.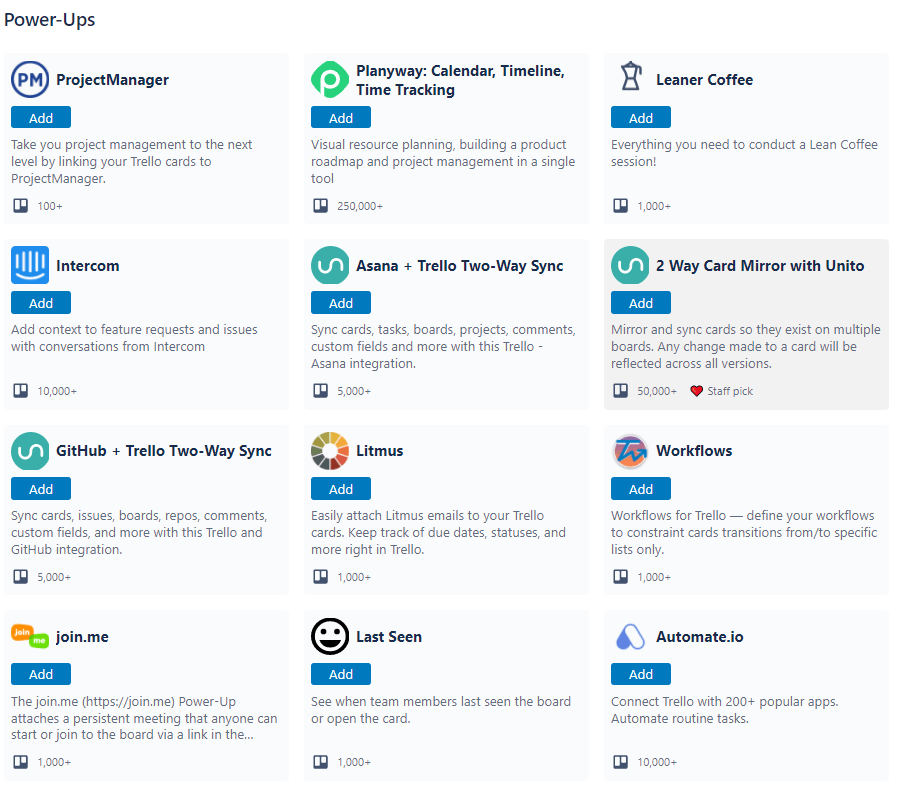 Trello's Power-Ups often come at an additional cost which keeps adding up to the total project management cost.
Asana Integrations
Asana integrates with more than 200 apps. These cover a range of software categories including productivity, communication, finance, reporting, and human resources. Some of the most popular Asana integrations are Microsoft Teams, Microsoft Office 365, Adobe Creative Cloud, Slack, Google Drive, Dropbox, Vimeo, and Canva.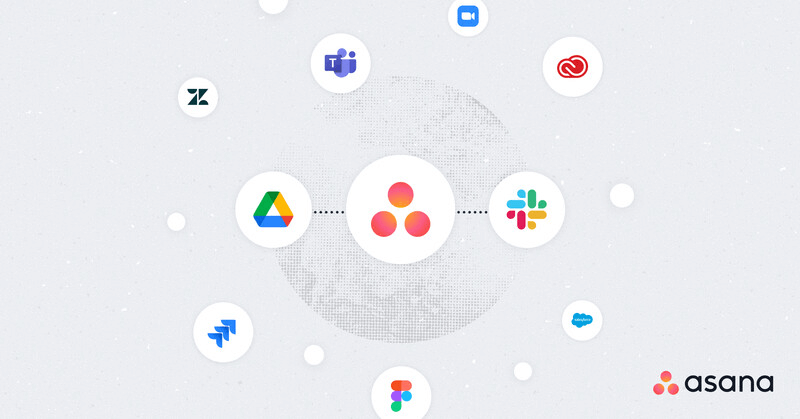 Winner: Tie – Both Trello and Asana have a healthy number of integrations with different apps.
Trello vs Asana: Sharing & Collaboration
Sharing and collaboration are what project management tools are built for. The right software should let all members of your team collaborate with ease. It should also let you share your project with guest users in case you want clients to be able to monitor the progress.
Trello
Trello gives you a basic collaboration ability. It lets you assign tasks to users and add comments to cards. The comments feature lets all members of the team participate in co-creating a deliverable. You can also add an unlimited number of users to a board even if you have the free plan.
You can also invite an unlimited number of guests to your Trello boards. But a lot of users or guests is not always practical because there's a limit to what Trello can handle. It's not a great management software for larger, more complex projects so you might never need more than 10-15 members on board.
Asana
Asana's free plan lets you work with a maximum of 15 users with the basic plan. You'd have to purchase the premium plan if you need to add more members. It lets you share your entire team and projects externally. The premium and free plans let you add unlimited free guests and reporting across multiple projects to easily share progress reports with clients.
Winner: Asana – It lets you share and collaborate on a larger scale than Trello.

Trello vs Asana: Customer Service
Although both management tools are pretty easy to use and there's very little chance you'd find yourself stuck while using them, customer service is still an important factor. A responsive customer support team matters, no matter what software you're using.
Some teammates may find it tough to use specific features such as automation rules on Trello or syncing another app with Asana. You wouldn't want your work operations to come to a halt just because you can't seem to figure out how a feature works and the support team is taking too long to respond.
Trello Customer Support
Trello has an online forum for free users. While the forum is a valuable resource, it's not always the quickest way to find a solution. Paid users get phone and concierge support to get their issues resolved by the support team and are only available during office hours, Eastern Time, Monday to Friday.
Asana Customer Support
Free and Premium users can get in touch with the customer service team through support tickets. This means you submit a form or email to communicate your issue and this is not always the fastest option. Only enterprise users get priority phone support.
Winner: Tie – Both Trello and Asana's customer service teams have a similar performance.
Customer Reviews
Customers are always a great source of information when reviewing a project management software. Customer reviews give you first-hand information on what a software is good at, where it needs improvement and how it has helped their team. Here's a brief overview of Trello and Asana's customer reviews from some of the top software reviewing platforms.
Trello Customer Reviews
Trello scores a healthy 4.4/5 average rating for its 12,500 reviews on G2, and an 8.4/10 with 2000+ reviews on TrustRadius. A vast majority of customer reviews share positive feedback on the software, especially for its interface and ease of use.
Asana Customer Reviews
Asana has a 4.3/5 with 8000+ reviews on G2 and a TrustRadius score of 8.5/10 with 1800+ reviews. Although it hasn't been as widely reviewed as Trello, we can consider the customer reviews to be a tie among the two. Customers mostly praise Asana for its ease-of-use, flexibility, and team management features.
Winner: Tie – Both Trello and Asana share similar customer review scores.
Trello & Asana Alternatives
Wrike gives you greater customizability and works for all types and sizes of businesses. It offers a wide range of project management features. Its price may be a bit higher, but the functionality is worth it. This in-depth review on Wrike summarizes all you need to know about it.
Specialized marketing, creative, and services delivery team packages
Offers in-built time tracking
Analytics tool generates charts automatically
Costlier than other PM software
Templates can't remove all options
Can't prioritize tasks
Pricing
Free version.
Professional Plan: $9.80/user/month.
Business Plan: $24.80/user/month.
Enterprise Plan: Inquire for price.
ClickUp is a leading project management platform. It suits teams of all sizes and is excellent for those working remotely. You can create spaces for different projects with ease and add teams to them accordingly.
Lower cost
Better support options
Free version offers a lot of features
Slows down when you use too many ClickApps
Complicated interface
Lacks workflow management
Pricing
Free
Unlimited: $5/user/month
Business: $12/user/month
Business Plus: $19/user/month
Enterprise: Inquire for price.
Microsoft Project is one of the oldest PM software out there. It has been the go-to management tool for many industry-leading companies for decades. But it's not as easy to use. MS Project is best for experienced project managers.
Offers projections, baselines, and other features
Review all your projects at once
Advanced project management features
Expensive
Steep learning curve
Slow customer support
Pricing
Plan 1:$10/user/month
Plan 3: $30/user/month
Plan 5: $55/user/month
Frequently Asked Questions (FAQs) for Trello vs Asana
Bottom Line on Trello vs Asana
Asana is a better project management software than Trello in terms of features, flexibility, customizability, and dependency management. Trello is much more limited in the management features its offers, but its simple Kanban board interface makes it a popular choice for beginners and simple projects.
Choose Asana if you have a larger team and want to work on different projects with different management styles. The cost is a bit higher but its features compensate for it. On the other hand, if you prefer visual organization and like a board-based management style, Trello can prove to be an excellent choice.