Basecamp bills itself as a tool for working remotely, which is a great way to sum up its service. Even as recently as five years ago, most team communication could take place through conversations, post-it notes, and saved sections on a whiteboard.
More and more, however, people are working remotely. Keeping a team working together collaboratively can be a challenge. As you'll discover in our Basecamp review, it may be the answer to that challenge. We're focusing specifically on the latest version, Basecamp 3.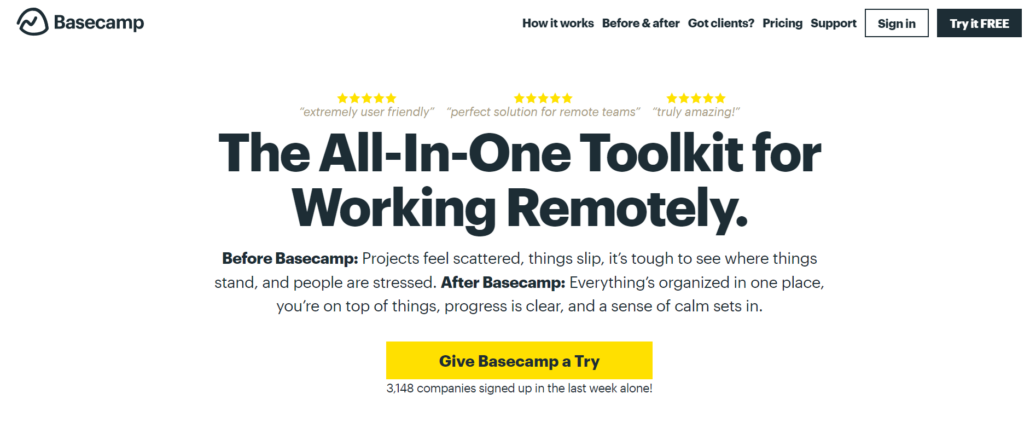 5 Things That Make Basecamp Stand Out From the Crowd
Simple and intuitive to use.
Flat rate business plan of $99/month, for unlimited users and projects.
Lots of tools for communicating and collaborating with your team.
Offers tons of integrations with commonly used apps like Google Business, Toggl, Zapier, and more.
Very secure; Basecamp has never had a data breach.
Where Basecamp Falls Short
Lacks a lot of reporting, analysis, and automation tools.
Relies on integrated apps for a lot of important features.
Pricing
Basecamp pricing may be the simplest of any of the cloud-based project management platforms. For individuals or teams with only a handful of people, it may also be the best option for cheap project management software. There are two options:
Basecamp Personal: The free version with limited services.
Basecamp Business: Unlimited users and unlimited projects for $99/month flat (or pay yearly to get 15% off).
The Personal version allows three projects, 20 users, and up to 1GB of file storage. It doesn't allow access to project templates, client access, priority support, or any of the other features $99/month buys you. As a result, it's best for individual or basic projects.
Basecamp Business can be used for a 30-day free trial, also, providing access to all Basecamp's features. Unlike other options which charge by user, the simple Basecamp cost makes it easy to decide if it's worth it for your business.
Team Management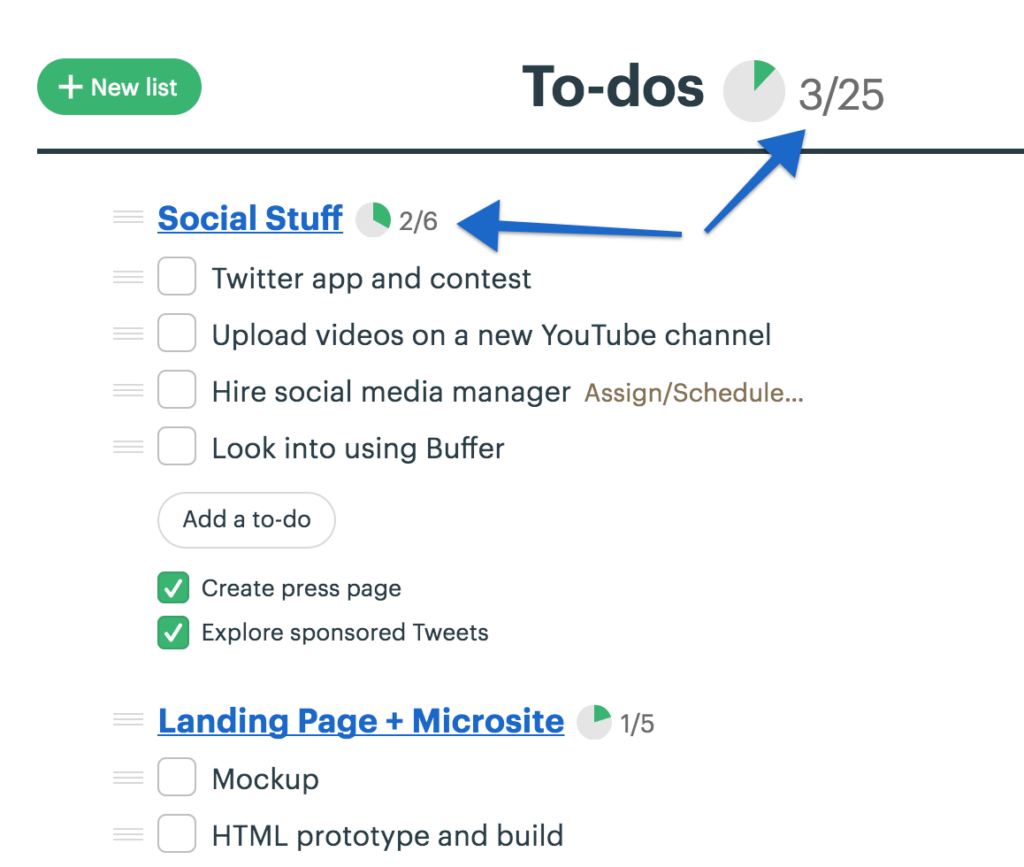 Project management software can often reflect the concerns of those using it. These days, that means a focus on keeping a team on task, collaborating effectively, and staying connected, all while the team may be spread over half the world. For a project manager, task management features are a key aspect of performing that magic trick.
In the latest version of the app, Basecamp 3, to-do lists form the primary method of tracking how many tasks each team member has and setting deadlines. An easy-to-access action log also helps you track what each team member has done, either within a specific project or for your company overall.
Additionally, you can look over all the tasks you've assigned under the 'My stuff' tab. Message boards and the "campfire", or team chat, help you keep in contact.
There don't appear to be any tools for time tracking or other types of resource allocation.
Project Delivery Management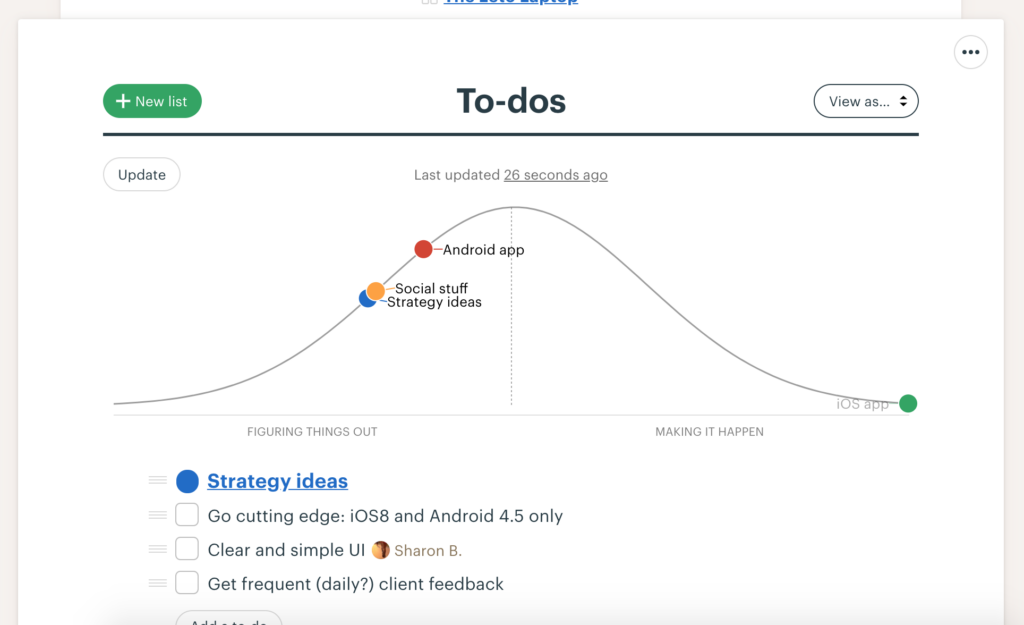 In some ways, Basecamp is more like a virtual meeting space than anything else. Most Basecamp features, like the message board and campfire, focus on communication. There are fewer tools for tracking the progress of a particular project, estimating needs, or identifying pain points.
Basecamp does allow you to manage multiple projects and multiple teams. However, project management requires more than good communication. Tools for time tracking, estimating needs in the future, sharing resources between different projects, distinguishing internal and external projects, and milestones are all missing. Perhaps most importantly, there are no tools for identifying or managing task dependencies.
There is a scheduling tool, but you could use Google Calendar and get basically the same services. Basecamp 3 introduces the Hill Chart, which has some characteristics of a burndown chart and my help with velocity management. However, it's really more of a visual aid than a reporting tool.
It was reported by KPMG 70% of organizations suffered a failure and 50% failed consistently to achieve their goals due to poor, or a lack of proper, project management
Risk/Issue Management
There aren't any tools aimed specifically at one of the more important aspects of project management, controlling risk. For example, there is no specific risk or issue log. On the other hand, part of Basecamp's appeal may be its flexibility. It would be easy to use one of the other project management tools to track risks.
As an example, you could create a specific topic on the project's message board for risk tracking. Automatic check-ins could be used to create reminders regarding risks. Tasks can be customized and updated with information, for example, regarding a risk. However, no specific tools means Basecamp doesn't offer much in the way of risk analysis or reporting.
Reporting
Overall, Basecamp 3 has fairly few integrated reporting features. In fact, the only feature may be the Hill Chart. It is a bell-curved-shaped graph that allows you to track the progress of each to-do list. However, there isn't any automation and everything has to be updated by hand. Note that the chart isn't available in the free version of Basecamp for personal projects.
Beyond a few basic features, Basecamp looks to one of the many integrations it offers for things like Gantt charts or time tracking.
Finance Management
As with several other aspects of project management, there aren't any dedicated financial tools within Basecamp. If you were to compare Basecamp to some of its competitors, for example ClickUp, Basecamp starts looking a little sparse.
However, some features might be used as ad-hoc budgeting tools. Alternatively, a range of integrations provide the same functions.
Collaboration and Communication
As we've mentioned, Basecamp 3 may have primarily been designed as a communication tool. All of its features are focused on allowing project managers to keep in touch with all team members, even if they're all remote working. Most of Basecamp's basic features provide different types of communication:
Campfire: The group chat feature for Basecamp allows for most basic chat features, like tagging team members, attaching files, and editing, for real-time team collaboration.
Message board: Less ephemeral than chat, message boards allow you to focus the conversation with topics and message categories.
To-do lists: This is where you can find tasks assigned, annotated, changed, and marked complete.
Documents: The document sharing feature in Basecamp creates documents similar to blog posts, allowing you to insert images or attach files, with additional options to keep track of versioning.
File storage: Comments can be added to uploaded files or docs, which sends notifications to the team.
Automatic check-ins: Essentially, this allows you to create recurring questions, either as reminders or for something like regular status reports.
Each tool is available at every level of communication, including the entire team or separate departments or project. This is important as you get unlimited users with the Business plan, which could add up to a lot of friendly-fire spam.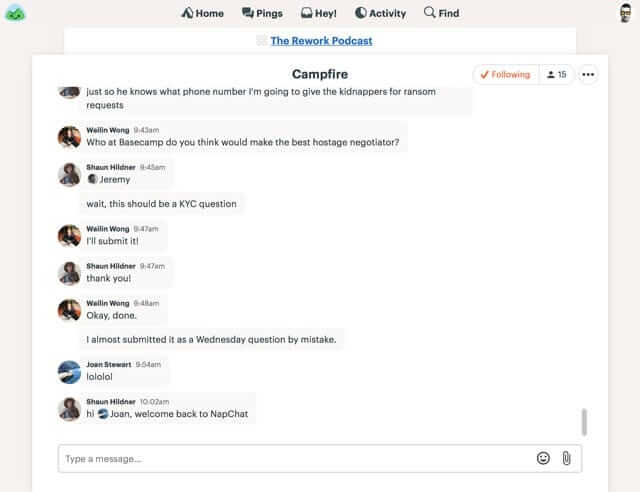 Integration With Other Apps
Basecamp 3 can integrate with a large library of other apps, which is a good thing as it doesn't have all the features its competitors offer. On the other hand, your team members may already be using some of these apps, including Google Docs and Calendar, Zapier, and Toggl. Other integrations like Automate.io and Zoho Flow offer additional options.
Artificial Intelligence
They say the best project management tool is the one between your ears. However, it's nice to put some of that burden on your PM software. AI for project management tools looks less like Jarvis fetching Iron Man's coffee, instead taking the form of automated reports, notifications, or even risk analysis. The only one that Basecamp offers, however, are some types of automated notifications.
With its focus on team communication, Basecamp's automation centers on notifications. In particular, the automated check-in tool is the closest they offer.
Usability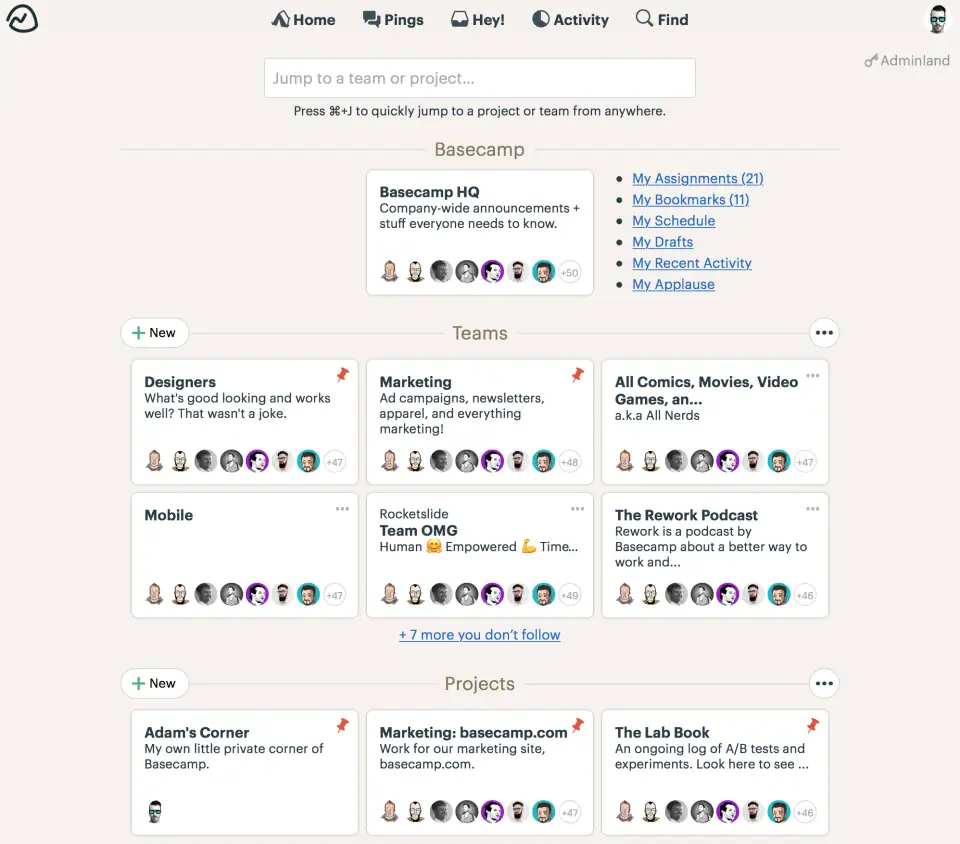 Basecamp has to be among the most simple project management software options. One benefit of having a basic user interface and limited number of features is that the learning curve is pretty easy to climb. Different functions are divided among the different tools, so it's always clear where to go for messages, to chat with team members, to manage tasks, and so forth. Overall, it's very user-friendly.
Many tools link easily with apps you already use. For example, the Basecamp Calendar, its schedule tool, is easy to use and automatically links to Google Calendar. The mobile apps are similarly easy to use.
The downside is that Basecamp may not be the best choice for complex projects, as it doesn't offer many of the tools you'll need to keep them organized and complete all the tasks efficiently. The Basecamp Personal plan is similarly simple to use, as it has even fewer functions.
The support documents and guides offered are really all you'll need to use Basecamp effortlessly.
Support
Support for Basecamp 3 comes in three varieties: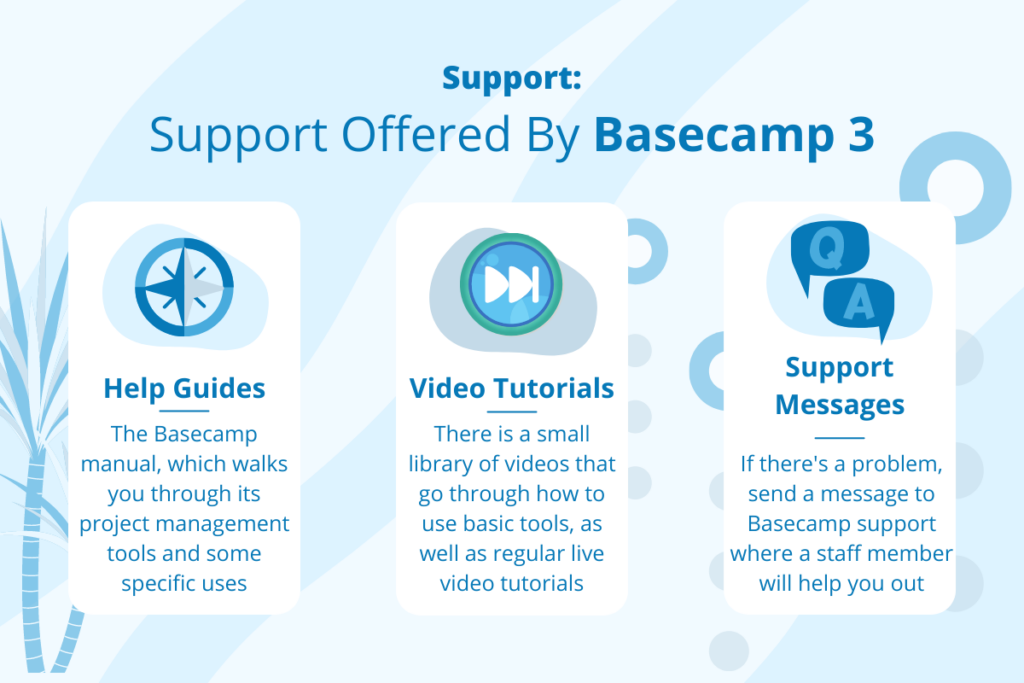 Help guides: The Basecamp manual, which walks you through its project management tools and some specific uses.
Video tutorials: There is a small library of videos that go through how to use basic tools, as well as regular live video tutorials.
Support messages: If you have a problem with one of the project management tools that's not answered elsewhere, you can send a message, including file attachments, which Basecamp's staff will respond to.
Basecamp Business does offer a small, but potentially very useful bump in support. When you sign up for the Business plan, your support messages get moved to the front of the line. That means answering them becomes a priority for Basecamp's staff, which may be important as their support staff is only a small team. Paying for the Business plan gets you the answer you need much more quickly.
Privacy
Basecamp offers a "Customer Bill of Rights," which is a grandiose way of describing a few service policies. Like most project management apps, Basecamp 3 and previous versions guarantee you own data in your account and you can expect complete privacy, which in this context means your user data won't be shared with or sold to a third party. They promise not to share user data and claim they've never had a data breach.
Basecamp offers an added layer of secondary security as well. If you decide to leave Basecamp, you take all your data with you. The account owner can download the data whenever it's required, to move to another service or whatever else they like.
Methodology Suitability
Basecamp's overall rating for use with either waterfall methodology or Agile methodology is about the same. The software doesn't offer the usual features for these PM methodologies and takes a different approach to project management.
However, some aspects of this project management solution might be better suited for adherents of Agile, such as the software industry, as it puts such a focus on team collaboration. Also, to-do lists could easily serve as a Kanban board.
However, there is no reason to-dos couldn't also serve as a loose work breakdown structure. You don't have to choose a PM methodology when you create projects. Either way, for time tracking, financial tools, or hardcore task management software, you'll need to look to third-party integrations.
Basecamp Alternatives
There may be no such thing as a perfect project management system. However, Basecamp may be the best project management software for people with just a few specific concerns. As we've seen in our Basecamp review, it's got a clean, super tight interface and a big focus on collaboration. Other options may have more tools for specific problems. Examples include: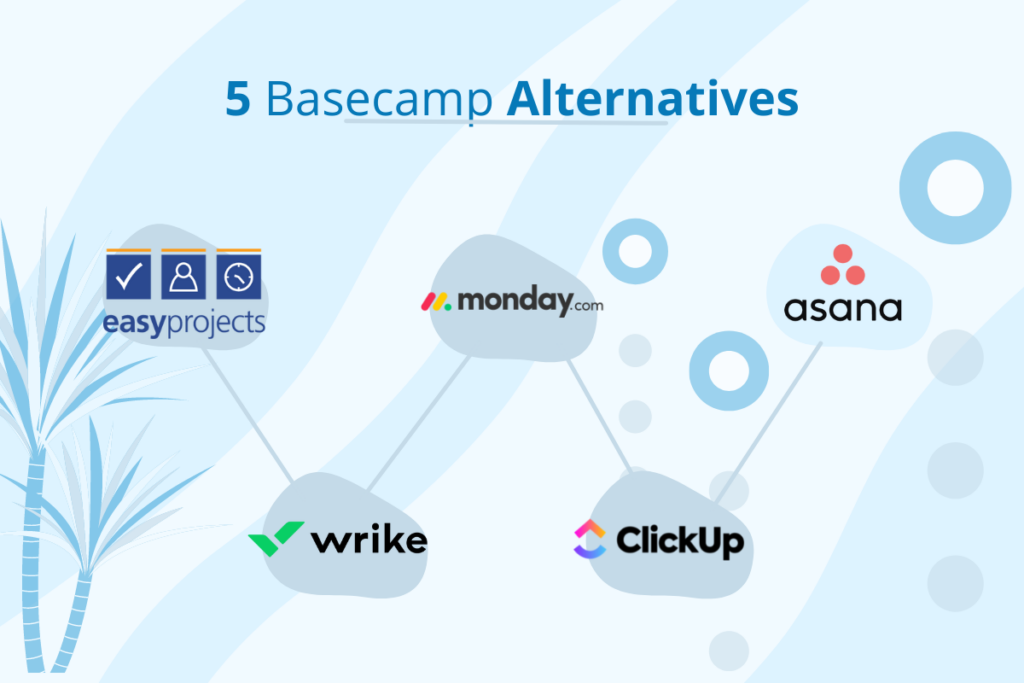 Basecamp Personal offers more users for free than most others, though check out our Asana review for a look at another option suited for small businesses. Many project management apps offer a free trial, just like Basecamp does, so you can check out a range of options for no cost.
Frequently Asked Questions (FAQs) for Basecamp Review
Final Thoughts on Basecamp Review
While you may be as likely to find Agile methods in the advertising industry as software development these days, different industries or types of project require different tools. Communication tools are always required, so Basecamp can work with just about any project. However, you'll need to look elsewhere for a lot of necessary business tools.