Ranked as the best online bank among business bank accounts for LLCs, Axos (formerly BofI (Bank of Internet) Federal Bank) is one of the most well-established fintech institutions in the US. This Axos review will show you the sort of business banking products it offers, which are ideal for entrepreneurs.
Our Verdict
Axos offers all-online business banking services where you can open and manage your business accounts without ever visiting a branch. The online bank offers four types of business accounts. These include Basic Business Checking, Business Interest Checking, Business Savings, and Business Premium Savings accounts.
Although it's a completely virtual bank, unlike its competition, Axos doesn't depend on any other financial institution. It's a complete bank in itself. Plus, it allows cash deposits through MoneyPass and AllPoint networks which is a huge advantage. Most accounts are completely free with low minimum deposits. One drawback is that it doesn't offer the highest yields and its Basic Business Checking account doesn't offer any APY at all.
No monthly fee and unlimited transactions
Cash deposits allowed via MoneyPass and AllPoint ATMs
Wide range of interest-bearing options
No physical locations
Limited integrations
Doesn't offer the highest APY
Axos Business at a Glance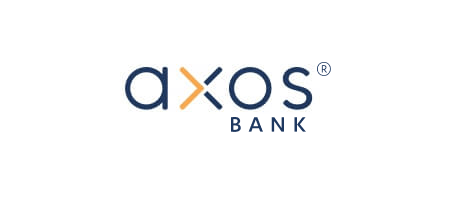 Unlike most online business banking services, Axos is an FDIC-insured bank and not just a financial services provider. Apart from its wide range of personal banking products and services, Axos has plenty to offer for businesses.
Its basic business checking account has no monthly fee which makes it one of the best free business banking accounts. Apart from that, Axos Bank also offers Business Interest Checking, Business Savings, and Business Premium Savings accounts. It also offers money market accounts, Small Business CDs, and CDARS.
While Axos' customers have plenty of interest-bearing options, the yield rates aren't as high as some of the other banks. That said, Axos Basic Business Checking account is perhaps its strongest selling point. This is because it has no monthly fee or minimum balance requirement and offers unlimited monthly transactions, unlimited ATM fee refunds, the first set of 50 checks for free and QuickBooks integration.
If you are interested in opening a fee-free business account, here is a detailed Bank of America Review, NBKC Bank Account Review, and Chase Bank Review packed with information about the pros, cons, and alternatives.
When it comes to drawbacks, Axos doesn't have many except that it has no physical locations and is very limited on the integration front. Its QuickBooks integration is perhaps the only compatibility it has with third-party software.
Who Axos Business Banking is Best For
Axos is best for business owners who want to avoid the hassle of visiting a bank branch in person. Its banking services have low maintenance fees or minimum balance requirements but offer low interest rates. So if you're a business owner who wants to avoid paying account maintenance fees rather than earn interest on your deposit, Axos is a great choice for small business checking.
Axos Business – Pricing
When it comes to business banking offerings, Axos' spread of business bank accounts beats most competitors. In this review, our primary focus would be on its four checking and savings accounts.
Basic Business Checking
Business Interest Checking
Business Savings
Business Premium Savings
100 free items/month, $0.50/item thereafter
50 checks free, unlimited domestic ATM fee reimbursements, QuickBooks integration
50 checks free, unlimited domestic ATM fee reimbursements, QuickBooks integration
Free image statements, free online and mobile banking, with remote deposit anywhere
Free image statements, free online and mobile banking, with remote deposit anywhere
As the table suggests, Axos business banking services are one of lowest-priced in the market. However, this comes at a cost of low APY. When it comes to features, Axos business bank accounts don't have a lot to offer except a QuickBook integration and free mobile banking.
That said, Axos Bank is still a top choice for any business that wants to keep its banking online. It has very low minimum deposit requirements and charges zero monthly maintenance fees for its online business checking accounts and premium savings accounts. Even when it does charge a monthly fee, it's only $5 to $10, which is still fairly low compared to other business bank account services.
Axos Business Banking Features
Let's take a look at some of Axos Bank's distinguishing features. Read through this section to understand what features it has to offer, what it means for your business, and how the service provider weighs up against other business banks.
Full-Service Online Bank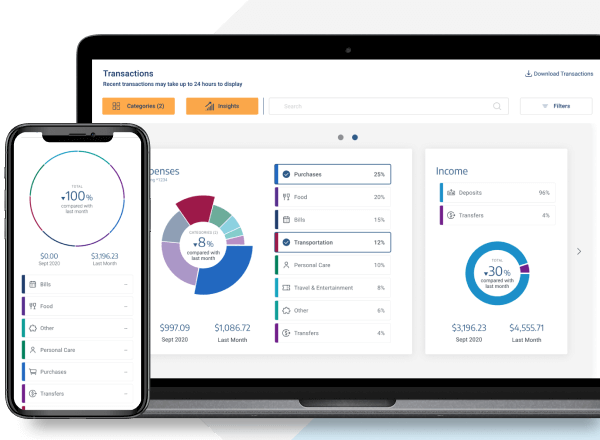 As mentioned earlier, Axos Bank operates online only. But that doesn't mean it relies on another financial institution to bring its services to you. It is a complete FDIC-insured bank in its own right.
Apart from the usual business checking and savings accounts, Axos Bank's customers can also avail of other services like money market accounts, certificates of deposits, investment options, and small business loans.
Unlimited ATM Fee Reimbursements
Axos Bank's unlimited domestic ATM fee reimbursements are one of the biggest advantages of going with this bank. Axos Bank has one of the most extensive ATM networks across the country that customers can use for free.
But if a customer uses an out-of-network ATM, with Axos Business Checking Account, you can use any ATM in the country without incurring ATM fees. Initially, you are charged a fee from the ATM owner, but Axos' unlimited domestic ATM fee reimbursements mean you're reimbursed with any deducted fees after a set time period.
Free Cash Deposits
While many claim Axos Bank isn't the best choice for cash deposits, we find it otherwise. Axos customers can make cash deposits in their account free of charge from any one of the MoneyPass or AllPoint ATMs across the US.
That said, if you anticipate regularly depositing large amounts of cash in your business account, you'd be better off opening a business bank account with an institution that has physical branches near you. Still, Axos is much better than other online banks when it comes to cash deposits.
Other online banks let you make cash deposits, but they only use Green Dot, a third-party service that charges $4.95 per deposit. If you have a MoneyPass or AllPoint ATM near where you live or where your business is, Axos is definitely a great choice.
Merchant Services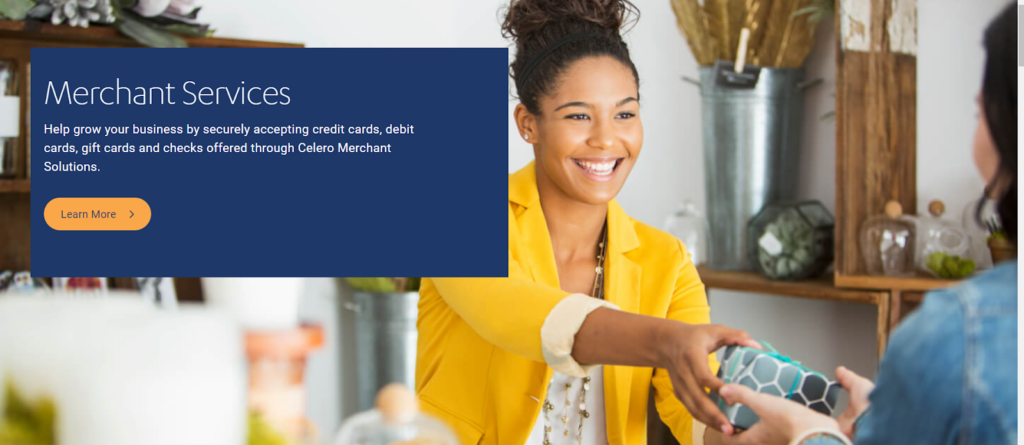 Accepting payments from customers is a large part of the day-to-day operations of many small businesses. Axos Bank has a partnership with Celero Merchant Solutions to help your SMB receive payments with ease. With Axos, your business can access POS (point-of-sale) terminals and equipment, ACH and billing solutions, along with mobile and ecommerce solutions to get paid.
QuickBooks Integration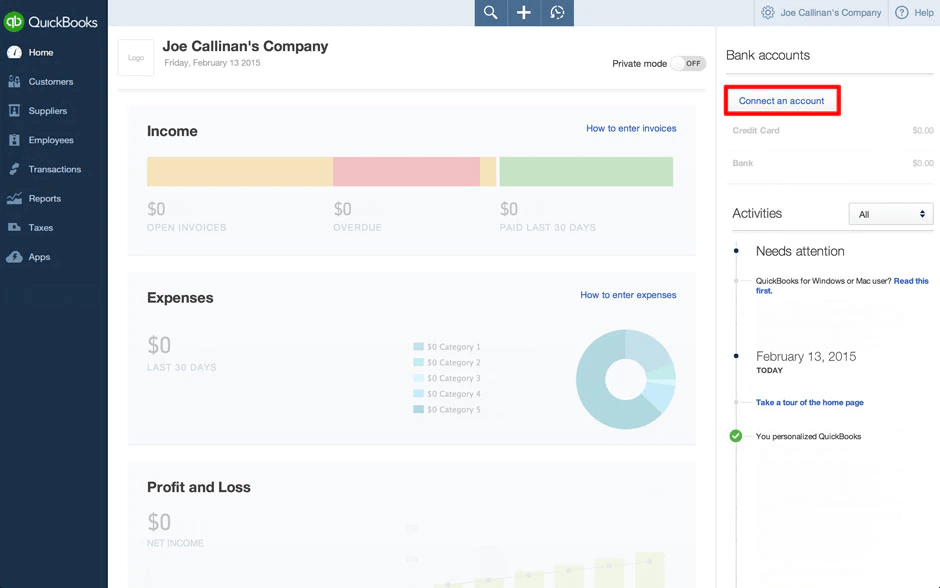 All online banks should offer integrations to other business software to make operations as automated and smooth as possible. Axos Bank's Quickbooks integration allows users to transfer records and transaction information automatically, hence, saving them the hassle. All in all, it makes paying bills and managing business finances much easier.
Axos' QuickBooks integration is perhaps the only instance of its compatibility with third-party software. It would be better if there were more integrations.
Axos Bank Customer Service
Since Axos Bank's complete focus is on virtual banking, it takes customer services very seriously. It offers 24/7 phone support for its customers along with secure built-in messaging, and mail support.
Moreover, the Axos mobile app carries helpful features including fund transfers, account access, online bill payments, and mobile check deposits so you can get everything done with ease. The mobile app is available for both iOS and Android.
The Axos Bank website has more customer support options. This includes FAQs, calculators, and the Axos Bank blog that answers a lot of questions potential customers might have.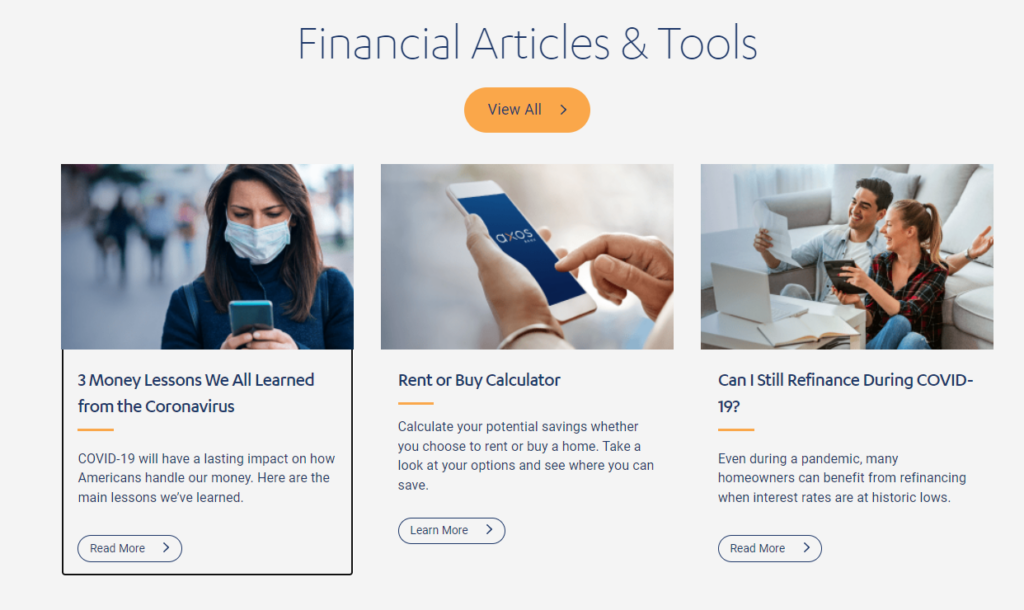 Alternatives to Axos
If you feel Axos isn't the best choice for your business banking needs, you've got plenty of alternative options. Bluevine, Novo, and Capital One are some alternative business banks you can look into.
Considered the best free business bank account for small businesses, BlueVine provides a well-rounded banking service which makes it a top alternative for Axos. It offers a decent interest rate of 1.5% APY for balances of up to $100,000 on its business checking account which clearly puts it ahead of Axos.
Don't forget to visit our detailed US Bank Review and Lili Review to help you choose the right bank account for your small business.
When it comes to ease of use, setting up your business checking account with BlueVine is quite easy. All types of businesses from corporations to sole proprietorships can create their accounts with ease. BlueVine also lets you open a bank account with an EIN only so you can keep personal information private.
High interest rates
Very few fees
No minimum deposit required
Charged cash deposits through Green Dot only
Monthly transfer limits
Checking accounts only
Novo is yet another top alternative to Axos. However, just like Bluevine, it only offers checking accounts for businesses. Creating an account on Novo is free and it charges one of the lowest fees in the industry for different services.
Still interested with bank account with low fees? Visit these reviews that will help you with it; Oxygen Review and Kabbage Review.
Novo strikes you with a penalty of $27 any time you exceed the transaction limit. But there are no monthly balance requirements, and the bank also refunds all ATM fees.
Zero monthly fees or minimum balance required
Mobile app
Refunds all ATM fees
Cannot deposit cash
Fee for overdrawn accounts
No savings accounts
Capital One's Spark Business is considered one of the best bank options for small businesses. Capital One offers two types of business checking accounts and also offers Spark Business Savings account that gives you 1.75% APY.
The Basic checking account offers unlimited online deposits, online and mobile banking, and a low minimum balance to waive monthly fees. The Unlimited business checking account comes with two Basic accounts, making it a great option for businesses with a complex financial structure.
Experienced support from a large bank
Self-service escrow services
Strong and quick customer service
$250 minimum opening deposit
$35 or $15 monthly service fee if less than the minimum balance
Available only in some states
Frequently Asked Questions (FAQs) for Axos Bank Review
Here are some frequently asked questions about Axos Bank and its business account offerings.
Bottom Line on Axos Review
With a wide range of business banking services, Axos Bank is a good choice for any business that wants to keep its finances digital. It's a great option if you want to open and manage all your finances without ever visiting the bank in person.
Axos business checking accounts offer a combination of flexible spending and interest-earning, however, it doesn't have the best APY. Several Axos reviews online claim it's lacking when it comes to cash deposits, but that is far from the truth. You can deposit cash free of charge from any one of the MoneyPass or AllPoint ATMs around the country. 
Best Business Bank Accounts by State
Below you will find an interactive U.S map that can help you locate and compare different banks and financial institutions that offer business accounts in your area.