Kabbage from American Express is an online lending platform for small businesses. It offers a range of financial solutions for small businesses including Kabbage Funding, Checking, and Payments. In this Kabbage review, we'll cover its business bank account and business lines of credit for small businesses.
Kabbage offers business lines of credit from $2,000 to $250,000 for borrowers with FICO scores of 640 and above. We will also briefly review its online business checking account and payment processing services in this all-inclusive read.
Our Verdict
Kabbage Funding has straightforward eligibility requirements and has a very simple application process requiring minimal documentation. With an estimated annual percentage rate of 9-36%, Kabbage loans are a great option for small business owners who have a credit score of 640 or higher.
It offers you quick access to funds as application approval may take only a few minutes and the funds get deposited into your account within three business days. Its drawbacks include a complex monthly fee structure, which has different rates for 6,12, or 18-month repayment terms. Loans here also require a personal guarantee and aren't the best option for new businesses.
Simple application process
Application approval may take only a few minutes
Reasonable eligibility requirements
Complex monthly fee structure
No long-term repayment options
Requires personal guarantee
Kabbage Funding, Checking & Payments at a Glance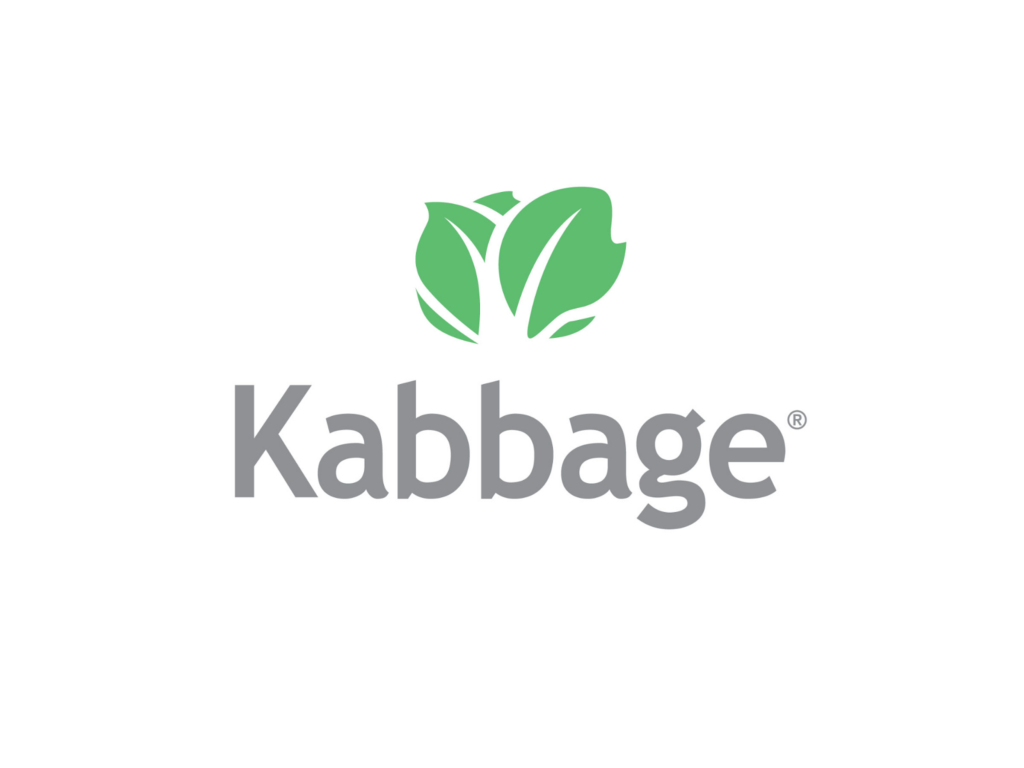 Kabbage was founded in 2008 and acquired by American Express in 2020. The financial technology company is best known for its small business loan services but offers other financial solutions too. The business checking account is the first checking service by American Express offering an APY of 1.1%.
Kabbage Payments makes it easier and more affordable for you to get paid with transaction fees as low as 2.25%. This suite of services makes this an all-in-one solution for your small businesses' financial needs.
With Kabbage Funding, you can get business lines of credit ranging from $2,000 to $250,000 with refinancing terms of 6, 12, or 18 months. The lender doesn't charge conventional interest. Instead, it charges a monthly fee of 0.25-3.5% depending on the repayment term you opt for. This ultimately results in 9-36% APR.
When it comes to funding speed, Kabbage doesn't guarantee same-day funding but its service is as fast as that. Loan application approval usually doesn't take more than a few minutes and funds are always accessible within three business days. This is also why we've ranked Kabbage loans as one of the best small business loans for ease of approval.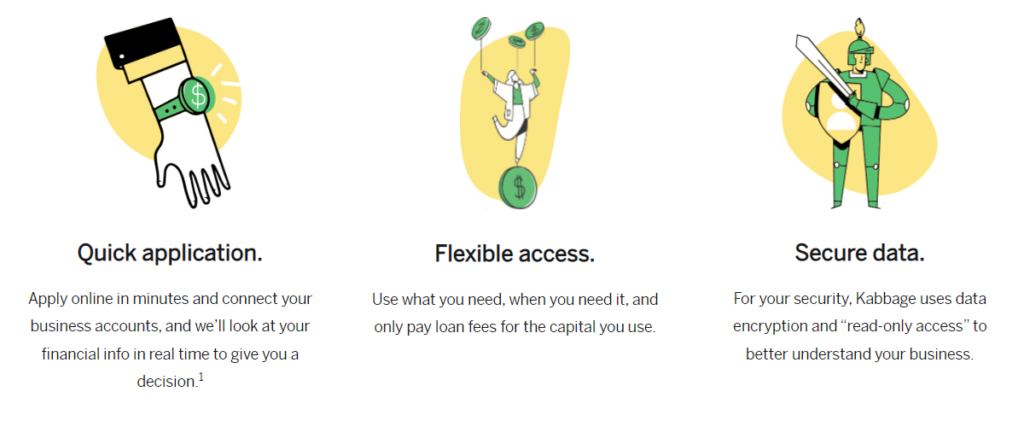 Who Kabbage Funding is Best For
Getting a small business loan from this is a great option for you if you've got less than a perfect credit score, and want fast access to working capital. It doesn't pay a lot of attention to traditional financial history, so getting your loan approved might be easier if you've got a weak credit report.
That said, Kabbage loans aren't best for new businesses and those that don't have a business checking account. You need to open a business bank account to be eligible for a loan from this lender. Plus, if you're looking for longer repayment terms, you're better off looking elsewhere as the longest repayment period offers is 18 months.
Kabbage Loan Details That You Need to Know
Here's a summary of Kabbage's business lines of credit, the amount you can borrow, for how long, and what you have to pay to the lender.
6-month term: 0.25-3.5%
12-month term: 0.25-2.75%
18-month term: 0.25-2.5%
No application fees, origination fees, annual fees, or account maintenance fees
No prepayment penalty
Late payment or unsuccessful payment fees may apply
Available in all 50 states
Approval may take only a few minutes. Funds are deposited within three business days
Kabbage doesn't use traditional interest rates to calculate what you have to pay for its lending services. This means understanding the fees is not as straightforward as it is for other lenders. We've mentioned what percentage of your loan amount you may expect to pay as a monthly fee along with the repayment amount. The exact percentage depends on the repayment term you choose, your credit score, and a few other factors.
If you are interested in opening a fee-free business account, here is a detailed Bank of America Review, NBKC Bank Account Review, and Novo Review packed with information about the pros, cons, and alternatives.
Kabbage Funding Features
Kabbage's business line of credit is only one part of its services. The online lending platform also offers business checking account services that are considered one of the best small business bank accounts. Not to mention its payment processing services that make Kabbage a versatile financial toolset. Let's talk about some of the best features it has to offer.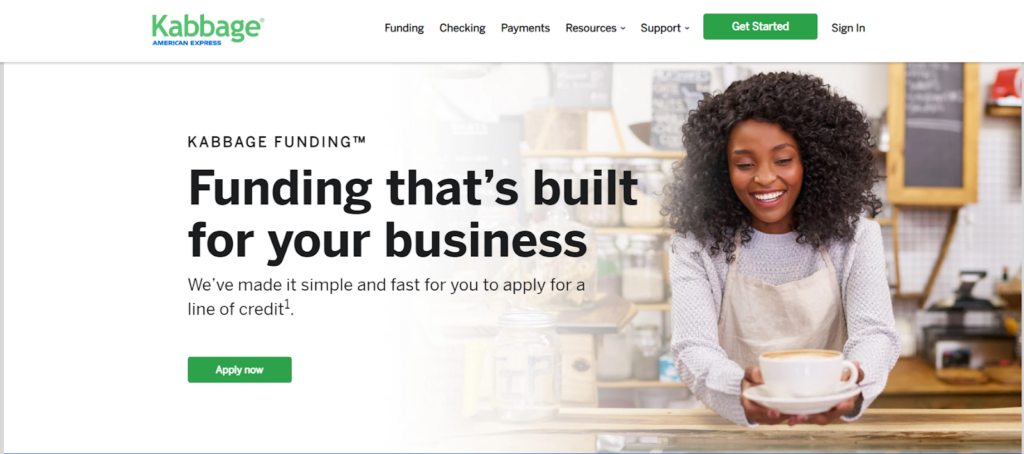 Fast Access and Approval to Working Capital For Expedited Loan
If you're looking for expedited loan approval, need access to funds fast and are willing to pay extra for quick service, Kabbage Funding is a great option for you. It doesn't offer same-day business loans but its services are as fast as that. Approval only takes a few minutes, and you'll rarely have to wait for more than that. Once your loan application is approved, the lender guarantees funds will be available to you within three business days.
Kabbage Loan Eligibility Requirements
Kabbage Funding has fairly straightforward loan eligibility and approval requirements. To be able to apply for a loan, you must fulfill three basic requirements:
A personal credit score of 640 and above
Be in business for at least 12 months
Disclose annual revenue (at least $50,000)
Have a valid business checking account
Kabbage doesn't publish the exact annual revenue you need to be eligible, but $50,000 is a good ballpark figure. However, it does mention that your annual business revenue impacts the credit limit you qualify for.
Note that fulfilling these requirements does not guarantee loan approval. But you can say that meeting or exceeding these criteria increases the likelihood of you acquiring funding from Kabbage.
Simple Application Process of Kabbage
Kabbage offers a fast and easy loan application process that you can complete online. You can either use the Kabbage site or mobile application to submit your application and the whole process won't take you more than 10 minutes.
All you need to do is create an account on Kabbage, connect your business checking account to it, and provide some basic information. Before you submit your application, the lender will ask for your consent to access your credit history. Once done and Kabbage is able to verify all the information needed, you should get a decision within a few minutes.
In case of a hiccup or if your application needs further review, you might have to wait for four to seven business days. If you're approved, Kabbage will send you a loan agreement that lays out all important aspects including the line of credit amount, repayment term, and monthly fees. Once you sign it, you can expect the funds to land in your business account within three business days.
Sales & Advertising Transparency of Kabbage
The lender discloses all figures and fees on its homepage, making it easier for you to have a clear overview of what its lending service will cost you. The application procedures and terms of service are easily accessible on the Kabbage website which means it does a great job when it comes to sales and advertising transparency.
Kabbage's resource center does a great job of answering any questions you may have about its services. Getting your head around its complicated monthly fee structure is a bit tough, but it's the only drawback we can identify.
Kabbage Customer Reviews
Kabbage used to have pretty impressive customer reviews with an A+ rating on BBB, but not anymore. As of now, it has average customer ratings of almost 3.5/5 on leading review sites like Trustpilot and BBB.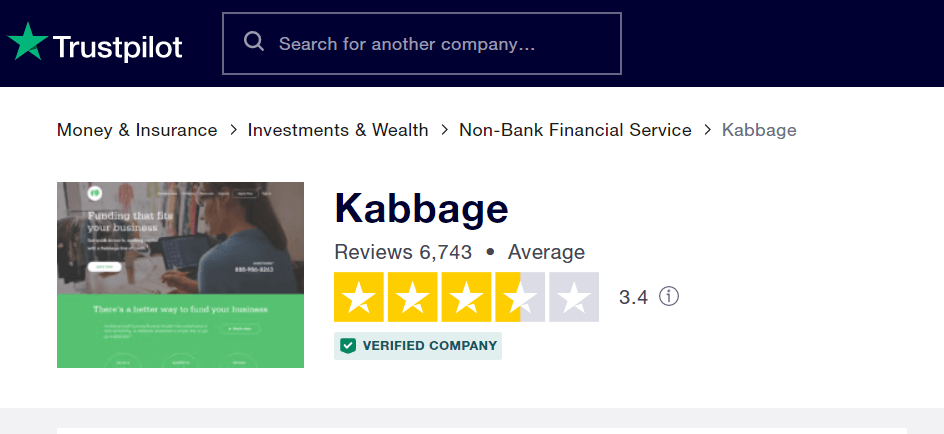 Positive reviews here are dominated by customers' remarks on Kabbage's easy application process and fast funding. The negative reviews, on the other hand, talk about its low borrowing limits, short repayment terms, and slow customer support.
The Alternatives Sites to Kabbage
While Kabbage has a simple application process and offers fast funding, its repayment terms and low borrowing limit may not suit your business. If you think Kabbage isn't the best option to get your business line of credit, there are quite a few alternatives you should explore.
Compared to Kabbage Funding, Fundbox offers a wider range of financing options, including business lines of credit and term business loans. This lending service doesn't rely on your personal or business credit scores only to approve your application.
Fundbox and Stripe have joined forces to provide businesses with even more access to working capital through Stripe Apps. Stripe customers can now access a Fundbox Line of Credit directly from their Stripe dashboard.
Fundbox offers fast, easy access to working capital and spend management solutions for small businesses. After installing the Fundbox app for Stripe, you can complete easy, paperless application directly from your Stripe Dashboard and you can get a credit decision in as little as 3 minutes. If approved, funds can be available as soon as the next business day—with weekly payments, flexible repayment terms, and no prepayment penalties.
It has no minimum credit requirement which makes it a great option for borrowers with poor credit but a strong standing in other departments. Compared to Kabbage's APR of 9.00-36.00%, FundBox's APR starts at 8.33% for a 24-week repayment option and 18.00% for a 52-week term.
Quick approval
May be able to get a second loan without reapplying
Auto-payments available
Term loans in beta
Automatic weekly repayment schedule debited to a bank account
Short repayment terms
BlueVine's line of credit service is similar to Kabbage Funding in quite a few ways. It offers a similar borrowing limit of $250,000 and can approve loan applications within a few minutes.
With Bluevine, you get one do-it-all business operating account that doesn't charge you monthly fees and lets you qualify to earn interest like a business savings account.
It offers an impressive 1.5% interest on balances up to $100,000 and is among the highest on the market. Fees do bubble up periodically for things like outgoing wire transfers and cash deposits.
BlueVine offers repayment two repayment terms, six and 12 months. The interest rates on its lines of credit can range between 15% and 78% APR. However, unlike Kabbage, BlueVine accepts businesses with only six months in business. To learn more about its services and pricing, read our complete review on BlueVine.
Multiple financing options
Fast access to short-term funding
Simple application process
Short repayment terms
Line of credit has a draw fee
Personal guarantee required
OnDeck is a great option if you need quick funding. But it's not for you if you have bad credit or want a bad credit loan. It offers same-day funding but the interest rate and fees are one of the highest out there. Plus, the business loan agreement comes with several benefits including opportunities to wipe out interest and save money.
Just like Kabbage, OnDeck offers a very simple application process. Its business lines of credit go up to $100,000 whereas term loans can go up to $250,000. If you go for OnDeck's lines of credit, you will need to make weekly repayments. On the other hand, Kabbage requires monthly repayments.
Depending on the state where your business is located and other attributes of your business and the loan, your business loan may be issued by a member of the OnDeck family of companies or by Celtic Bank, a Utah-Chartered Industrial Bank, Member FDIC. Your loan agreement will identify the lender prior to your signing. Loans subject to lender approval.
Prepay and remaining interest waived
Loyalty program – take out a new loan and existing interest waived
Consistent payment amounts
Personal credit score, annual revenue, and other loan requirements
Weekly repayment
Needs good credit score
Frequently Asked Questions (FAQs) for Kabbage Review
Here are some of the most frequently asked questions about Kabbage Funding. Go through this section to find answers to some of your unresolved questions.
Bottom Line on Kabbage Review
Kabbage Funding can be a relatively expensive option, so we recommend it only if you're looking for fast financing. We advise you to fully understand all associated fees and the total amount you'd be paying before you sign the loan agreement.
Kabbage only offers six, 12, and 18-month repayment options so if you want refinancing time more than that, you might be better off looking somewhere else. That said, Kabbage is still a very good option if it meets your funding needs. Not to mention its business checking and payment services that make it a versatile financial service provider. 
Best Business Bank Accounts by State
Below you will find an interactive U.S map that can help you locate and compare different banks and financial institutions that offer business accounts in your area.