This Capital One review will show you how the bank can bring flexibility to the financial world with online banking and a choice of business accounts. Its structure works to help business owners minimize fees while simultaneously maximizing efficiency.
Our Verdict
Capital One works wonders for the busy entrepreneur by offering unlimited free digital transfers in any given month. It's also possible to capitalize on a small amount of interest in a business savings account.
Business owners will want to watch out for Capital One's monthly service fees. Brand new ventures may get eaten alive by these fees, making membership ideal for those able to meet the balance requirements to avoid them altogether.
Low minimum deposit needed to join
Does not charge overdraft fees
Unlimited free digital transfers
Limited physical locations
Monthly account fees
Low business interest rates
Capital One is a large primarily online bank, providing personal and business checking and savings accounts alongside an abundance of other features. Its business accounts are free to sign up for but require a monthly fee to maintain if balances drop below a certain threshold.
Its Business Savings Account generates a small 0.2% APY each month for those with extra funds, but checking accounts don't accrue any interest at all. Capital One does waive fees for overdrafts, some wire transfers, and at least a portion of cash deposits.
The service stands out the most with its unlimited free digital transactions. There's no ceiling to the amount of money you can move around each month and send off to other individuals or organizations.
Who Capital One is Best For
Capital One's monthly service fees can be taxing on new ventures, making the best bank for new businesses and other businesses with sources of income already in place. Should you build account balances high enough, Capital One does away with these fees entirely. However, low interest rates from its savings account will leave larger organizations wanting for more.
If you want to open a business account, here is a detailed Kabbage Review, SoFI Review and Oxygen Review packed with information about the pros, cons, and alternatives.
Pricing
Capital One doesn't charge a penny for opening up one of its three business-related accounts. However, you may have to pay monthly fees if you can't meet the online bank's minimum balance requirements. Depending on the account you go with, you may have to watch out for wire fees or costs for cash deposits.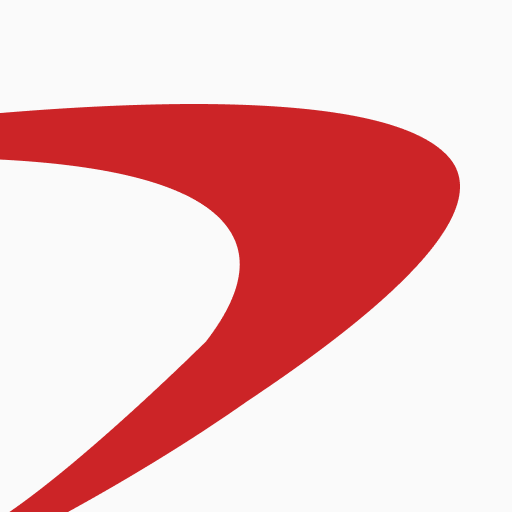 Plans
Basic Business Checking
Unlimited Business Checking
Business Savings
$15, waived with $2,000 minimum balance
$35, waived with $25,000 minimum balance
$3, waived with $300 minimum balance
Minimum Deposit to Open Account
Minimum Balance to Maintain Account
Unlimited free digital transactions
Unlimited free digital transactions
Unlimited free digital transactions
Free for first $5,000 each month, then $1 for each $1,000 thereafter
Free through mobile, ATM, or direct deposit
Over 70,000 fee-free ATMs, minimum $2 on out of network
Over 70,000 fee-free ATMs, minimum $2 on out of network
Over 70,000 fee-free ATMs, minimum $2 on out of network
Incoming: $15
Outgoing: $25
First 5 wires are free, then $25 per transfer
Capital One gives business owners a few different account options to consider. Checking accounts serve as a medium for frequently transferred funds, where you can tuck away unused money in a savings account to accrue some interest.
You'll need a meager $250 to open one of the two business checking accounts through Capital One, and the sky's the limit from there. There are no limitations on digital transactions between your own account and those of vendors and clients, and the online banker has over 70,000 fee-free ATMs scattered across the country. You can easily find Capital One ATMs with the locator on PC or mobile.
Basic Business Checking
Basic Business Checking speaks to smaller ventures with less money in the till. You don't need to keep a minimum balance to keep your account open, but any account averaging less than $2,000 over the last 30 or 90 days will incur a $15 monthly service fee. Cash deposits are only free for the first $5,000 each month, and you're subject to charges for both incoming and outgoing wires.
Unlimited Business Checking
Unlimited Business Checking charges a $35 monthly fee for businesses with a balance smaller than $25,000 over the last 30 or 90 days. There are no charges for cash deposits, and the first five wires each month are free.
Business Savings
Companies with funds collecting dust can open a Business Savings account to put that money to work. If you can keep at least $300 in savings, Capital One will waive the usual $3 service fee. Although nothing to write home about, dollars accrue a 0.2% interest.
Capital One Features
As a financial institution, Capital One has several banking features to help customers out. This list contains those that stand out the most.
Credit Cards
Capital One has no less than seven business credit cards that your business can choose from. Two cards come with annual fees but offer higher incentives for use, such as additional cash back or double miles on purchases. All other cards are free to use.
Each card has a built-in reward system, but some have very high annual percentage rates if you can't regularly pay off your balance. Most require excellent credit history, but there is a card option for those looking to build credit.
The online banker makes it easy for business owners to provide cards with varying cash limits to staff as desired. You can monitor and track purchases or remove users at any time. These cards earn reward points and are completely free to add to your business account.
Business Checking Accounts
Businesses have two unique checking accounts to choose from when becoming a member. One plan is suited for up-and-coming enterprises, while the other is for organizations seeing some stable income each month. Checking accounts do have monthly service fees if you're unable to meet monthly or quarterly balance requirements.
Business Savings Account
Alongside a pair of checking accounts, Capital One also offers a savings account for businesses with some money to spare. With 0.2% APY, you can earn some interest on funds that otherwise accrue nothing in checking. As long as you have at least $300, you won't have to worry about monthly service fees.
Mobile Deposit
With check in hand, you can use the Capital One mobile app to make a deposit. The process is as simple as snapping a photo of both sides of the check and filling out the prompts that follow. There's no need to visit an ATM or branch location to complete the transaction.
Minimal Fees
Capital One doesn't have fees for opening an account or maintaining one if you can keep up with the prerequisite monthly balance. Basic Business Checking accounts allow free cash deposits for the first $5,000 but charge $1 per every $1,000 transferred after that. Any incoming or outgoing wires suffer a fee of $15 or $25 respectively.
Unlimited Business Checking accounts do away with cash deposit fees and even make the first five wires free of charge. There's a $2 charge for using an out-of-network ATM regardless of which account you're drawing from.
Loans and Lines of Credit
Among Capital One's many features are loans and lines of credit made available to business owners. Loans can range from $10,000 to $5 million, and fees vary based on size and risk. Capital One allows up to 20 years to pay loans back at a fixed rate.
To be eligible for a loan, you'll need to have been in business for at least two years and have an open Capital One checking account. Capital One only allows one line of credit per employer identification number. Learn how you can open a business account with EIN here.
Business Expertise
Capital One's history and wealth of experience translate to unique insights for any business style. Its team has the skills to work with each organization on a personal level, creating specific solutions to help your company grow.
Capital One Contact Info
Capital One has a detailed Contact Us page, making it easy to locate the first person to talk to. If unsure where to go, the company's main customer service number is 1-877-383-4802.
Alternatives to Capital One Review
Capital One's imperfections may be a deal-breaker for some. If that's you, consider one of these alternatives instead.
Novo removes the clutter of personal banking, offering only services for the small business crowd. There's no cost to sign up, and Novo doesn't charge any service fees no matter what your balance is.
You can use the financial organization tool built into the PC and mobile app to put funds in different buckets. It's an easy way to prepare for tax time, monthly rent, or other upcoming charges. Novo refunds ATM fees even from out-of-network machines but doesn't give the option to deposit cash.
Checking accounts don't accrue any interest, and Novo doesn't have a business savings account to put money into. You will want to watch where your money's at, because any overdraft will set you back $27.
Zero monthly fees or minimum balance required
Financial organizer
Refunds all ATM fees
Cannot deposit cash
Fee for overdrawn accounts
No savings accounts
BlueVine has some of the best interest rates you'll find in a business checking account at 1.5% on balances up to $100,000. You won't find a savings account to take advantage of if your funds exceed that amount. Like Capital One, BlueVine does have a fee schedule for cash deposits, out-of-network ATMs, and wire transfers.
There's no minimum deposit required to start your account, but there are limits on how much you can transfer each month. Businesses with a lot of fluid money will do better with Capital One's unlimited transfers.
BlueVine has unavoidable fees for cash deposits and outgoing wire transfers. The lender offers loans up to $250,000 with a fast approval rate and reasonable monthly interest.
High interest rates
Very few fees
No minimum deposit required
Monthly transfer limits
Checking accounts only
Fee for cash deposits
Axos Bank offers several checking and savings account options for small businesses. Basic Business Checking doesn't charge any service fees, but other plans do if your balance is too low. Premium Checking requires an initial deposit of at least $25,000 to become a member.
Savings accounts don't do any better than Capital One, offering just 0.2% APY. Even business certificates of deposit (CDs) cap off at the same rate. The only way to improve this rate is through Axos' Interest Checking account with a $5,000 minimum daily balance.
Where Capital One has a few locations dotted around the countryside, Axos is strictly online. The service does well to manage your account through its app, but there's no way to get help in a physical location.
Several checking account options
Unlimited domestic ATM fee reimbursements
No monthly maintenance fees or balance requirement for basic checking
No physical locations
Low APY on business savings accounts
Some accounts require high deposits
Kabbage features a business checking account that's free to sign up for or maintain. Accounts up to $100,000 receive 1.1% APY, but any additional monies earn nothing. This setup speaks to sole proprietors or LLCs with a single owner since there's no way within Kabbage to make a joint account.
The bank doesn't charge fees to use out-of-network ATMs, but that doesn't mean the ATM itself won't charge you something. Additional fees show up with cash deposits and teller transactions.
Both the website and mobile app are intuitive and easy to use. For some reason, deposits through the mobile app take several days to clear. If in need, Kabbage has lines of credit ranging from $2,000 to $250,000 that the bank usually approves within minutes.
No monthly fees or fees for signup, no minimum balance
High interest rate
No Kabbage fees for out of network ATM withdrawals
Cash deposit fees up to $4.95 per transfer
No ability to make joint accounts
Mobile deposits take several days to clear
Frequently Asked Questions (FAQs) for Capital One Review
Online banking can be a pinch point for those desiring a face-to-face experience. These frequently asked questions aim to clear up some confusion about digital services.
Bottom Line on Capital One Review
Capital One is one of the most prominent banks in the country, even with most business done entirely online. Its business checking and savings plans work to serve smaller companies looking to limit fees and glean some interest off money not currently in use. Unlimited digital transfers take the stress off of transactions, allowing business owners to focus on what's really important.
Best Business Bank Accounts by State
Below you will find an interactive U.S map that can help you locate and compare different banks and financial institutions that offer business accounts in your area.