Managing a relationship with a customer requires far more than just remembering birthdays and previous purchases. The right CRM software can handle all the details and dates, leaving your sales agents free to focus on developing leads and making sales process. This article covers the best free CRM software for small businesses available now.
Quick View
Our Methodology
When picking the best free customer relationship management software, we looked at the number of users each lets you have and lead management tools for tracking current and prospective clients. It was also important to discover automation tools that facilitate daily tasks like chatting and sending out emails.
Finally, we studied each company's support structure and the costs of upgrading to paid plans in the future. Check out a more detailed explanation of our methodology here.
The Best Free CRM Software for Small Businesses
There are several free CRM software options out there, but they're not all created equally. Here are the seven best CRM software that stand out to us the most for their free plans.
Choosing the Best Free CRM for a Small Business – Ranking Methodology
Several factors go into making a free CRM the best out there. Check out those we considered when making our choices below.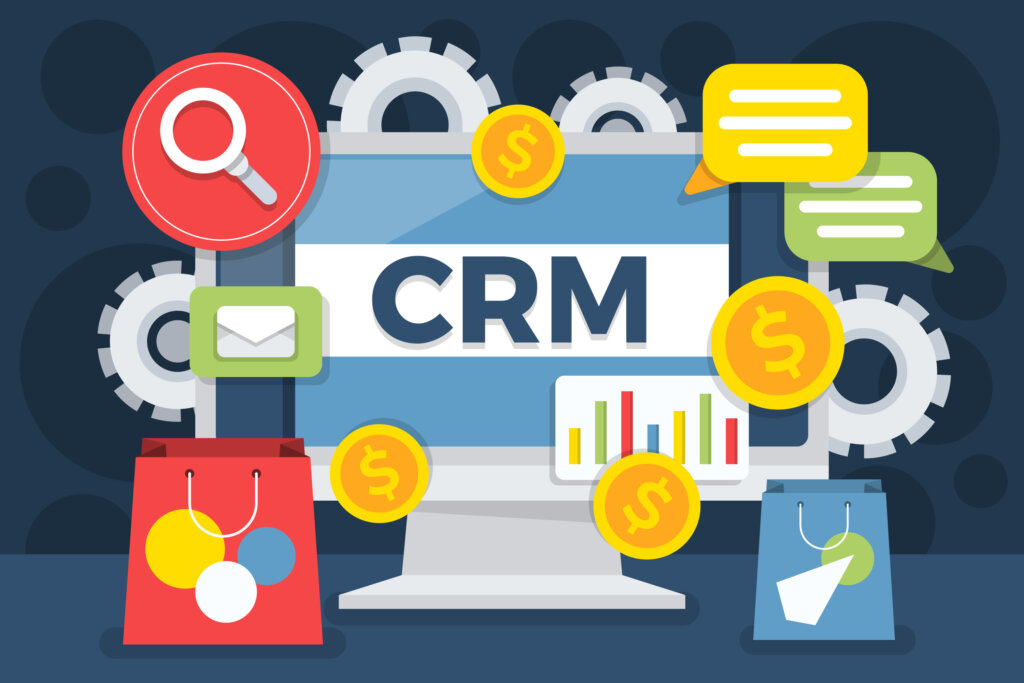 Number of Users: Whether you have a small business or a large one, you'll want to maximize what your team can do when it comes to bringing in new customers. When choosing a CRM, small businesses should consider costs for scaling as growth occurs, making sure you don't get pigeonholed into something you can't afford. Large businesses need to ensure you can add the number of team members you want into your system.
Lead Management: CRM software should help you focus your time where it will be most beneficial while handling basic contact management. Free CRM options often limit the contact records you can store, which can put a limit on your ability to manage customer relationships. Be sure to check the number of contacts you need for your system and ensure the avenues you access most are easy to use and meet your needs.
Automation: Automation can take repetitive tasks off your teams' plates, freeing them up for more specific tasks. Having automated emails or even a chatbot can streamline customer connections and bring shoppers back for more.
Support: Don't underestimate the power of a good support team when things aren't going as planned. Understanding your website and trends therein can spell the difference between success and failure. If you can't access this information, having support nearby can save countless dollars in the long run.
Reporting: Reports are one of the most important tools in project management, helping to pinpoint problems and opportunities. Most free CRMs come with some limited reporting, including website visitor tracking and conversion statistics.
Paid Plans: Free CRM software is a great place to start out, but it's rare to see a business stay within the realm of what free software can offer for long. Be sure to have a plan to upgrade down the road, noting available future features as well as costs.
Frequently Asked Questions (FAQs) for Best Always-free CRM
There's understandably a lot of confusion surrounding customer relationship management software and everything packed within. The answers below should shed some light on the most popular questions on the topic.
Conclusion
Free CRM software is an excellent starting point for businesses looking to better understand customer relationships and retention. The downside is that you have to be able to work within certain limits and perhaps not have all the features you need at your fingertips. Each app included in our list offers incredible tools to help take your venture to the next level of growth, with plenty of opportunities to expand down the road.