Building strong relationships with your customers is key to increasing sales and running a successful small or midsize business. However, it takes time and effort to keep track of vital information related to your prospects and customers. That's where customer relationship management (CRM) software comes in. CRM is a centralized system that lets you easily track and organize everything related to customers and sales.
With all of the options on the market, choosing a CRM might seem intimidating, but fortunately, there are a lot of great products available. In this article, we review eight different CRM software systems for small businesses that will help you choose the product that is best for you.
Best CRM Software
Product
Pricing
Contact Management
Sales Management
Automations
Reporting and Analytics
Integrations
Yes, with Salesforce's services and third-parties
Yes, with Zoho's services and third-parties
Yes, with Freshwork's services and third-parties
Yes, with third party services
$0 to $16 per user per month (billed annually with minimum user requirements)
Yes, with monday.com's services and third-parties
Yes, with third party services
Yes, with third party services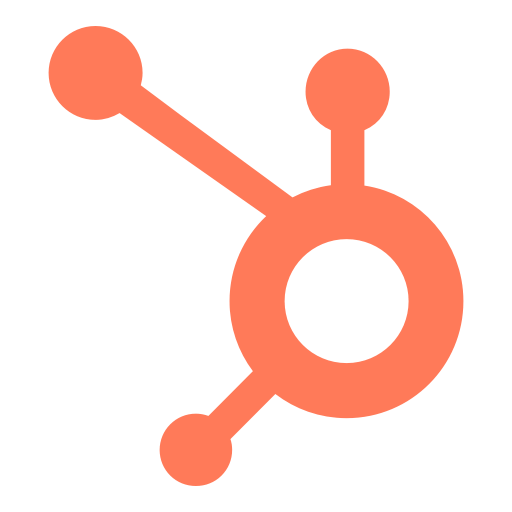 HubSpot CRM
Yes, with HubSpot's services and third-parties
Salesforce is one of the giants of CRM software and with Essentials, the company has created a comprehensive CRM product that has the features most needed by small businesses at a competitive price. Within its single paid tier, you'll get a robust CRM product that offers not only the basics of CRM software like contact and sales management, but also an advanced feature set tailored to the needs of small business users.
This includes automatically syncing contacts from your email, stage tracking of deals, automatic information record population with Einstein Activity Capture, and customer support across email, phone, social channels as well as a self-service center.
There's also a mobile app as well as customizable reporting tools and dashboards that give you insight into your ongoing sales pipelines and customers. Essentials also lets you integrate with other Salesforce apps and popular third-party Software-as-a-service (Saas) offerings like Dropbox, Zapier, and DocuSign.
Why we chose it:
Salesforce Essentials is our overall top pick due to its excellent features and affordable price. If you're a small business that wants a complete CRM software solution from an established industry player, then Salesforce is worth considering.
Pricing:
$25 per user per month (billed annually)
Comprehensive contact and sales management features
Deal pipeline tracking
A variety of automations to reduce workflow
Integrates with a number of third-party services
Not mobile friendly
No multi-users allowed
Price too high
Bigin by Zoho CRM's calling card is the affordable pricing of its robust CRM product that's designed around the needs of small businesses. Keeping expenses low is important for small businesses, and with three plans that range in price from free to $12 per user per month, Bigin offers excellent value for the money.
All tiers include a mobile app, pipeline management, deal workflows, contact storage, and telephony integration. Higher tiers offer more refined features such as customizable dashboards and charts, workflows with date/time based triggers, AI-enhanced automation tools, and email integration.
In addition to the excellent pricing scheme, one of the attractions of Bigin is its integration with other Zoho products, which run the gamut from accounting to marketing to customer support. You'll also be able to integrate with external apps like Zapier, Gmail, and Microsoft Office.
Why we chose it:
We think that Bigin by Zoho CRM offers one of the best values of any of the products we've reviewed. If keeping the cost of your CRM product down without sacrificing on features is important to you, then you should take a look at Bigin CRM.
Pricing:
Free plan: $0 / Express: $7 per user per month / Premier: $12 per user per month (all prices billed annually)
Affordable plans, including a free tier
Provides many of the CRM features most small businesses will need
Strong integration options
There are no pre-made email templates
Limits on custom field creation
Freshsales is a small business-friendly CRM system that offers potent automation tools powered by artificial intelligence. It's the CRM offering of Freshworks, a company that also makes customer service, marketing, and human resource products. With Freshsales, you'll get all the features standard in other CRM software, such as contact management, deal management, a mobile app, and sales reports. The product is well designed and allows for cloud telephony and has a sophisticated pipeline management system with a funnel view that separates out deal stages.
Where Freshsales differentiates itself from competitors is at higher paid tiers, where you'll have access to artificial intelligence (AI) functionality. With the Freddy AI system, you'll be able to automate lead generation and qualification, predict which deals have the best chance of closing, and make monthly and quarterly sales forecasts. These sophisticated tools, which aren't available on every CRM software, give users powerful ways to boost their sales numbers.
If you're looking to do more than just CRM, Freshsales also integrates with Freshworks other products as well as with outside apps like Zapier, DocuSign, and QuickBooks through a marketplace and API.
Why we chose it:
If you're looking for a CRM system that will reduce the workload on your staff and boost sales through advanced automation and AI functionality, then Freshsales should be one of the CRMs on your vetting list.
Pricing:
Free plan: $0 / Growth: $15 per user per month / Pro: $39 per user per month / Enterprise: $69 per user per month (all prices billed annually)
Excellent automation capabilities that save time and effort
Comprehensive reporting features
Variety of pricing plans to fit most budgets
Free plan lacks reporting features
Higher level tiers might be too expensive for some small businesses
Pipedrive, true to its name, is a top choice for those who want to be able to keep close track of their ongoing sales deals. Pipedrive's account management system is organized around deal pipelines, with information such as current deal stage, value, and associated people all available in an accessible visual format. The intuitive and well-designed user interface makes gathering information about your deals a breeze and saves you time when analyzing your deal flow.
But Pipedrive offers more than just deal monitoring tools, as it provides other standard CRM features such as contact management, reporting and analytics tools, and communication tracking. It also has some premium features, like AI-powered automation tools that allow you to set activity reminders, automatically engage in lead nurturing, and record and store information based on triggers. There's also integration with third-party apps like Google, Microsoft Outlook, and more than 300 others on Pipedrive's Marketplace.
Why we chose it:
Pipedrive is a CRM system that's designed to help you improve your sales process. It's a good choice for those who are looking to increase revenue while also taking advantage of other commonly available CRM features.
Pricing:
Essential: $12.50 per user per month / Advanced: $24.90 per user per month / Professional: $49.90 per user per month / Enterprise: $99 per user per month (all prices billed annually)
Pipeline workflow makes it easy to focus on sales management
AI-powered automation tools add functionality
Excellent email and communication tracking features
Some features are restricted to upper price tiers
Focus on sales may not appropriate for all businesses
Work operating system (OS) monday.com is best known for its cloud-based work management platform that allows teams to collaborate on tasks and projects on a wide variety of business processes. monday.com CRM is a sales and customer-focused product, and it combines its sophisticated and highly customizable user interface system with contact management, sales management, and reporting and analytics tools.
Where monday.com shines particularly well is in the area of customizability. Using a flexible drag-and-drop interface, you'll be able to create tailored sales pipelines, contact templates, and custom automations. There are also clear and concise visual reporting tools that provide real-time snapshots of your customers and current deals.
The CRM software also integrates with the rest of the monday.com suite of products, which includes tools for project management, marketing, support, and service for clients. You can also connect data stored in monday.com with other third-party services like Slack, Shopify, and Dropbox.
Why we chose it:
monday.com CRM is a well-designed CRM system that should be at the top of your list if you want to be able to fully customize your sales experience, either because you have special requirements or you simply prefer to "do-it-yourself."
Pricing:
Individual: $0 / Basic: $8 per user month / Standard: $10 per user per month / Pro: $16 per user per month / Enterprise: Custom pricing (all prices billed annually with minimum user requirements)
Powerful customization tools allow you create an interface tailored to your needs
Broad integration with the rest of Monday's project management tools and third-party services
Excellent reporting and analytics tools
No free plan, and pricing tiers are complicated
Learning curve in configuring and using the interface
Plans have minimum number of users, increasing the price
Capsule CRM offers some of the best contact management tools of any of the products we reviewed. In addition to letting you save key information, you'll also be able auto-enrich contacts with social information, categorize your contacts with customizable tags, and store every interaction you've ever had with them. Especially valuable is a well-designed search tool that lets you access vital information about your contacts, such as the date of last contact or conversation history, quickly and easily. You'll also be able to attach documents to your contacts, create custom lists, and send emails to a special address attached to your accounts.
Contact management isn't all that Capsule has to offer. There's also a sales management tool that lets you track sales deals using a visual pipeline. Also included are task and calendar tools, sales analytics, and email templates that can be sent directly from within Capsule using Outlook or Gmail. Other services like QuickBooks, Zapier, and Mailchimp can also be integrated into Capsule.
Why we chose it:
We think that Capsule is particularly useful for companies who want powerful tools that will help them to nurture close relationships with their prospects and customers.
Pricing:
Professional: $18 per user per month / Teams: $36 per user per month / Enterprise: $54 per user per month (all prices billed monthly)
Powerful and thoughtfully designed contact management tools
Wide range of SaaS integrations available
Email tools make reaching your customers easy
Reporting and analytic options are somewhat limited
Lowest tier plan is relatively expensive
Less Annoying CRM wants to give individuals, small teams, and small businesses the tools to keep track of their customers and deals. It does this by offering affordable pricing, a solid feature set, and a clean and modern user interface design. With Less Annoying, the basics of contact management, sales pipelines, and task management are covered. In addition, you'll also have access to advanced functionalities, such as a contact search feature, built-in calendar, reporting tools, and customization options.
The user experience makes Less Annoying a snap to use, with the workspace area as the hub that gives you access to your contacts, reports on your current deal pipelines, agenda items, tasks that are due, and recent activity. While there isn't a mobile app, you'll be able to sync across all your devices using a web client.
Why we chose it:
Individuals and small teams who are looking for a CRM that has excellent features and uncomplicated pricing should take a look at Less Annoying CRM.
Pricing:
$15 per user per month
Solid feature set for the price, with everything most small businesses will need
User friendly design makes accessing your sales flow and customers simple
Built-in calendar helps with planning
Lack of mobile app
Flat rate pricing model might not suit all users
Hubspot, which is known mainly for its online marketing tools, does what seems unlikely in offering you a functional and comprehensive CRM software that doesn't cost any money. The free CRM gives you a mobile app, unlimited users, contact management with the ability to store up to one million contacts, and deal management, so you can store, manage, and report on what your sales team has cooking. You get access to email templates, website tracking of contacts, reporting dashboards, integration with email services like Gmail and Outlook, and limited sales tools, such as meeting scheduling, 200 monthly email notifications, and 15 monthly minutes per month of call time.
In order to get higher limits and more features, you'll need to buy the Sales Hub Starter tier, which starts at $45 per month. That plan increases the limits from the free plan and provides higher-end features like sales automations, calendar syncing, and conversation routing. There are also two higher tiers with further functionality, but they are significantly more expensive. All of the plans, free or paid, integrate into HubSpot's other products for marketing, service, contact management, and operations. There's also access to the HubSpot App Marketplace, which allows you to integrate popular services like Gmail, Google, and Slack.
Why we chose it:
If you're looking to get into a free and functional–if somewhat limited–CRM system, then HubSpot's product offers little risk and the ability to test out the company's other service offerings.
Pricing:
Free: $0 / Starter: $45 per month / Professional: $450 per month / Enterprise: $1,200 per month (all prices billed annually)
Free plan provides significant functionality
Access to HubSpot's other services, especially its marketing plans, is a draw
Large App Marketplace provides access to hundreds of external SaaS products
Free plan places usage limitations
Higher-tiered plans are expensive and geared towards larger enterprises
Methodology for the Best CRM Software
In determining a star rating for the CRM software for small business, we looked at the following criteria:
Pricing: The pricing of the software was assessed for monthly fees, per-user fees, and any add-on fees.
Contact management features: The product's capabilities in managing contacts, including functionalities in overall information storage, communication tools, and search tools.
Sales management features: The product's capabilities in terms of managing ongoing sales deals and processes.
Automations: The product's functionalities when it comes to automating sales and communications activities.
Integrations: The product's ability to integrate with internal and third-party SaaS services
Frequently Asked Questions (FAQs) for Best CRM Software
Have questions about CRM software? Check out our FAQ, which answers some of the most commonly asked questions about it.
Bottom Line on Best CRM Software
Choosing the best CRM software for your small or midsize business is an important step in developing stronger connections with your customers and attracting new prospects. The most important features of a CRM system are contact management, sales process management, and reporting and analytics tools.
All of the CRM systems reviewed here provide these key functions, as well as allowing you to automate your workflows and integrate your customer data with third-party services. Our pick for the best CRM for small businesses is Salesforce Essentials because it's one of the most comprehensive CRM systems at an affordable price.