Managing the administrative side of your business is never easy. Today, there are lots of powerful tools that help keep admin tasks more feasible. An essential part of a company's operations is how it facilitates its payroll services. Instead of outsourcing your payroll, you can save on costs and time by using an online payroll application.
Two of the biggest players in payroll applications are Gusto vs SurePayroll. We compared the two to help you determine which option is the best online payroll service for you.
Companies that need a comprehensive payroll service may want to consider Gusto. If your business is larger with locations in multiple states, it may be the right option. Gusto gives you different pricing tiers for your payroll services, so you can customize your experience and choose which features are the most important to your company.
Gusto also allows you to incorporate your employee benefits tasks into your payroll applications, saving you time and resources. It gives businesses some different choices for paying employees and even offers payroll accounting for any workers on your team who are independent contractors.
Gusto features different pricing options depending on your needs. The least inexpensive tier starts at $39 a month plus $6 per employee. The most expensive option is $149 a month and $12 per employee. Read the Gusto review if you are interested in this tool.
Features automated employer tax filing
Provides additional applications for your human resources tasks
Allows employees to manage their paychecks and finances
No option exists yet for an app that works on mobile
Incompatible with popular work software like Office365
Does not offer a free plan or a free trial
Companies that are smaller and need a simple but powerful payroll software solution may prefer SurePayroll. This payroll service is a great option for a single proprietor, household or another small business that has one location or a handful of local sites in one state.
SurePayroll is also more affordable than other payroll applications, allowing smaller companies to stay within a limited budget. This payroll application gives users the power to customize their experience by choosing and paying for only the essential features.
Pricing for SurePayroll is simple, with two different plans companies can choose from. The cheapest plan is $19.99 a month and $4 per employee. The most expensive plan is $29.99 per month and $5 per employee. To know more on SurePayroll features and pricing, read the review on SurePayroll.
Provides a powerful mobile app that can be run on your phone
Features after hours and weekend customer support
Offers a generous two-month free trial
Charges additional tax filing fees at the end of the year
Access to the employee portal website is limited
Unable to process payroll for international employees
Gusto vs SurePayroll Pricing & Features Comparison
When looking at the pricing of SurePayroll vs Gusto, there is a clear difference in costs. SurePayroll comes in as the least expensive option for payroll services on a budget. Its lowest-cost membership plan is only $19.99 a month. Gusto's cheapest plan for a business that has regular employees is $20 more at $39 per month. Both software options charge a fee for each employee in the payroll system. SurePayroll's lowest tier adds $4 per employee, and Gusto's cheapest plan is $6 per worker.
With a higher price point, Gusto also offers more features than SurePayroll. Both payroll programs provide direct deposit, unlimited payroll runs, automated payroll and online paystubs. Gusto also gives users the option of incorporating employee benefits applications, retirement features and onboarding tasks. Gusto's lowest tier also includes business tax filings for state and federal agencies. Additionally, Gusto also has a contractor mode for companies that work with freelancers, pricing this service at a reasonable $6 per worker.
Membership Type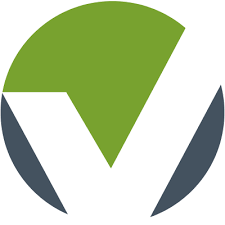 SurePayroll Self Service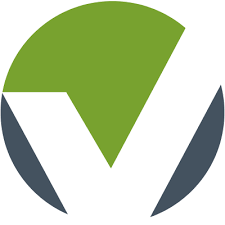 SurePayroll Full Service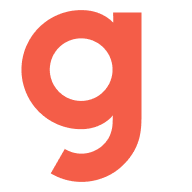 Gusto Contractor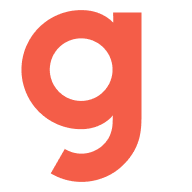 Gusto Core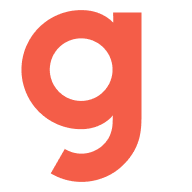 Gusto Complete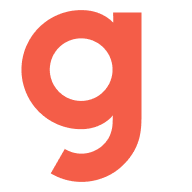 Gusto Concierge




































Flexible Savings Accounts
Add-on $49 per month and $8 per person
Add-on $49 per month and $8 per person
Add-on $49 per month and $8 per person
Direct Deposit
The first feature that both of these online payroll software services offer is direct deposit. Today's employees expect to have their paychecks instantly deposited into their bank accounts instead of having to deal with the hassle of a paper check. More than 93% of the nation's employees get paid via direct deposit, according to the American Payroll Association.
Gusto
Gusto offers automated direct deposit for each tier of membership. For Core and Contractor users, direct deposit processes in two days. The Complete and Concierge tiers process checks the next day.
SurePayroll
The lowest membership plan offers payroll processing and direct deposit in four days. Expedited service is available for an additional $7.99 per month. The higher-priced membership plan processes direct deposit checks in two days.
Tax Filing
Payroll taxes are one of the biggest hassles for small business owners. It's vital to calculate your employer taxes accurately or you could be subject to heavy penalties. Both software programs offer different levels of tax filing support.
Gusto
Gusto's plans all offer tax filing calculations and support except for the Contractor membership. Contractor workers aren't subject to employer-withheld taxes. Gusto's other membership plans provide automated tax filings for federal and state agencies.
SurePayroll
SurePayroll only offers tax calculations and filings for its Full Service plan. Self Service members must do their own tax calculations and filings. If your company must deal with more than one state, there is an additional $9.99 a month fee. Ohio and Pennsylvania businesses must also add $9.99 a month for local taxes.
Human Resources Tools
Paying your employees is only one part of effective management. These applications also provide other useful tools that help your human resources department or provide a busy entrepreneur with support if there aren't human resources staff on site.
Gusto
Gusto offers the most bang for your buck when it comes to talent management. Managers can use the software in their hiring, with offer letters and onboarding paperwork. Complete and Concierge levels also allow employees to ask for PTO, sign documents and complete feedback surveys.
SurePayroll
The Self Service plan for SurePayroll is limited with no tools for hiring or managing workers. Full Service subscribers can access staffing documents, such as required forms and posters for your staff. There is also an advisor with whom members can discuss human resources issues.
Application Interface
Applications for your business also need to be easy to use. Managers and employees prefer software that can be accessed anywhere, such as on smartphones, computers or tablets. Here is how each software package stacks up.
Gusto
Gusto has a better user experience for managers using computers instead of mobile devices. The desktop version of the application features a simple dashboard and convenient features. If you want to run payroll from your phone, you can go to the mobile site. There isn't a dedicated app yet for this program.
SurePayroll
When it comes to interfaces between Gusto vs SurePayroll, SurePayroll may have an advantage. The app is easy to use with an intuitive dashboard. The software is available via a mobile app that can be downloaded onto most devices, allowing managers to run payroll from anywhere.
Third-Party Software Integration
Since payroll is part of an organization's overall finances, most users want to have a seamless integration between their payroll service and other essential business software, such as accounting and project management tools. Here's how SurePayroll vs Gusto handles third-party software integration.
Gusto
Gusto has a clear advantage here in third-party software integration. Gusto integrates easily with accounting, time clock, point of sale and business operations software programs. Not all programs work with Gusto, so it's important to check each software combination for usability.
SurePayroll
SurePayroll has the capability to integrate with two types of software. If you want to link your accounting software to SurePayroll, you'll have to pay an additional $4.99 per month. For time clock software integration, it's an added $9.99 a month.
Customer Service
Even with the best features, an effective software program isn't very useful without great customer service. Check out how Gusto vs SurePayroll provides customer service and support.
Gusto
Gusto provides live customer support during regular business hours, from 7 a.m. to 4 p.m. PST. Support is offered on the phone or via live chat. Concierge members have a separate dedicated team of support.
SurePayroll
SurePayroll offers more customer service hours for its users. Its phone and live chat support are staffed Monday through Friday from 7 a.m. to 8 p.m. and on Saturdays from 9 a.m. to 1 p.m. in both English and Spanish.
Customer Reviews
When you're trying to decide which payroll software works best for your needs, it helps to check out reviews from other customers. Here are some details on what customers are saying about these two programs.
Gusto
Online reviews of Gusto often describe loving the fact that the application is an all-in-one solution for payroll and HR tasks. The interface and online tools to run payroll are simple and require very little of a learning curve. Some things that Gusto may need to improve are its wait times for phone and chat customer service. Its benefits add-ons are also not highly rated by some customers. Average reviews are 4.3 stars out of five from G2 and 4.7 stars from Capterra.
SurePayroll
SurePayroll customers most often praise the company's affordability and easy-to-use app. Customer service is sometimes uneven, even though its support is staffed longer hours than Gusto. The most positive reviews come from small business operators. Average reviews are 4.3 stars out of five from G2 and 4.2 stars from Capterra.
Alternative Payroll Software Options
Besides using Gusto vs SurePayroll, business operators can also choose from some other popular software packages. Here are additional programs that can help a company process its payroll.
This option is great for small business operators who also use QuickBooks accounting software. Businesses that are familiar with the QuickBooks interface will be able to instantly start using the software without a lot of research and tutorials.
Monthly subscriptions run from $45 to $125. You will also pay from $4 to $10 per employee for this software package.
Makes tax filings and other financial details simple
Easy app use, especially for mobile businesses
Offers an excellent interface
Users report glitches with the computer and mobile application
Wait times to speak to a customer service representative are lengthy
The pricing is not affordable for small-time business operators
Startup businesses that are in the early stages and plan to expand may benefit from the Paychex payroll software. Restaurants and multi-state companies may also find this software helpful.
The standard base service costs $39 per month and $5 per employee. Upgraded service plans must be individually quoted by a salesperson. To know more about this software, read the Paychex review.
Provides helpful employee self-service tools
Offers payroll via debit card to employees
Features Employee Assistance Programs to workers as an included service
No support for companies that use independent contractors
Time tracking, year-end tax forms and other tasks cost extra
The software can be slow and glitchy
Businesses that sell items to customers and use Square's point-of-sale software may opt for Square Payroll. This solution provides seamless integration between the products.
Square's monthly fee is $35 plus $5 per employee on your payroll. For contractor workers only, you can pay $5 per person. Read our Square Payroll review here if this software interests you.
Allows an upgraded instant and next-day payroll processing option
Features an affordable and simple pricing plan
Simple app and interface for ease of use
Costs can go up as a business hires more people
Included standard payroll processing is four days
HR tasks included with the app are weak
Bottom Line: Gusto vs SurePayroll
The bottom line is that Gusto may be the better option for businesses that need more than just a simple, basic payroll service. Its HR tools and flexible options for add-on services make it the clear winner. The option to use Gusto for contractors without investing in the monthly fee also makes it a better solution for most business operators.
For pricing between Gusto vs SurePayroll, SurePayroll is more economical for smaller companies. Whichever software solution your company chooses, you can improve your efficiency and time management with one of these products.