Paycor is a human resources (HR) software that features comprehensive human resource management and payroll tools. This software handles the bulk of employee recruiting, onboarding, management, benefits administration, and payroll.
Labeled as a human capital management (HCM) software, Paycor is ideal for companies that want a solution that offers more than what free payroll software does. It's for companies who seek efficiency and optimization. In this Paycor payroll review, we'll discuss its key features, who it's best suited for, and close competitors.
Our Verdict
Our Paycor payroll review concludes that this software offers a wide range of HR and payroll tools, along with additional add-ons like recruiting tools, time and scheduling, and benefits administration. If your company needs an extra hand to manage employees, Paycor is an excellent option.
The IRS levies billions of dollars per year from businesses due to payroll errors and violations. Automation through payroll software reduces the risk of errors and is critically important to set-up.
User-friendly interface with effortless onboarding
Easy to track time and vacation requests
Businesses can choose between several plans
Slow customer support responses
Somewhat limited integrations
Potentially too expensive for small businesses
Paycor starts at $99 per month, plus $5 per employee, per month, which is higher than most competitors. However, this higher price is warranted because its software offerings are a cut above other players in the space. Paycor is feature-rich, with dozens of ways to improve and optimize your business.
Who Paycor Payroll is Best For
Paycor is best suited for small to mid-sized companies that can't afford to hire a full-time HR team. These are businesses where HR and payroll tasks fall upon other employees as secondary responsibilities. Instead of employing an entire HR team, Paycor offers a set of tools that help companies manage all aspects of their payroll and HR administration. Here's an in-depth analysis on how to do payroll for small businesses.
Larger-sized businesses also benefit from Paycor's complete human capital management toolkit. However, you'll need to inquire with Paycor to get a quote on the cost for your specific company.
Pricing
If your company has fewer than 50 employees, Paycor payroll has four defined price tiers shown in the table below.
Companies with over 50 employees will need to discuss pricing plans with a Paycor solutions specialist. Furthermore, companies with over 50 employees will receive a three-month free trial, while companies under 50 employees will receive a one-month free trial.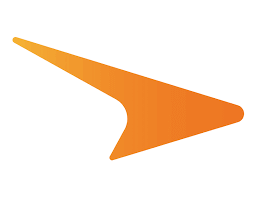 Basic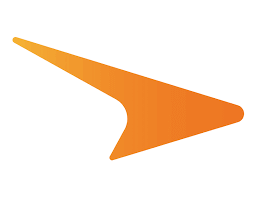 Essential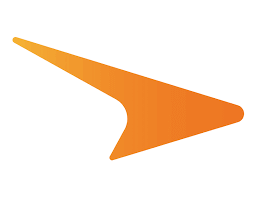 Complete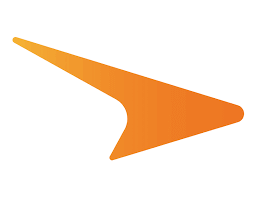 HCM
$99/monthly plus $5 per employee/month
$149/monthly plus $6 per employee/month
$199/monthly plus $7 per employee/month
$99/monthly plus $12 per employee/month
























The Basic plan is suited for businesses who want to pay employees accurately and quickly. In contrast, the Essential plan simplifies payroll processing on a scalable level. Additionally, the Complete plan offers more insights compared to the previous two tiers to enhance your business, and the HCM features everything you need in human capital management software.
Paycor Payroll Features
Paycor is a major player in the HR and payroll software space because of its robust offerings and features. Here's a breakdown of each of Paycor's key software offerings.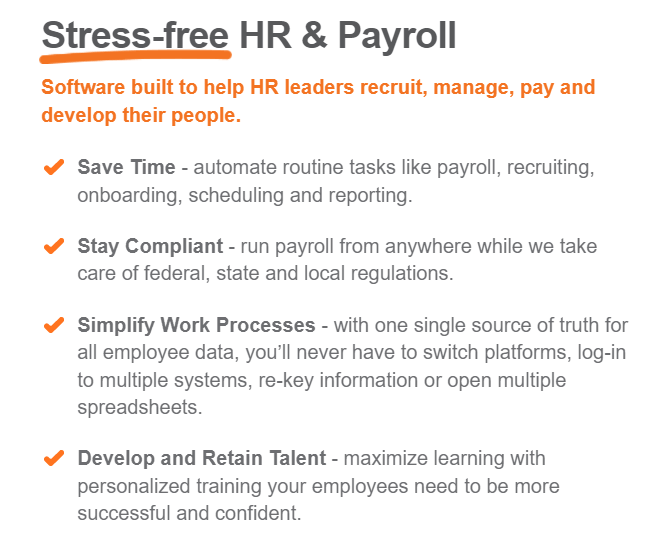 Payroll Software
Paycor's payroll software ensures your employees are paid accurately and on time. Best of all, you don't need to be a payroll expert or keep up with tax compliances. The software handles everything for you, including your payroll audits.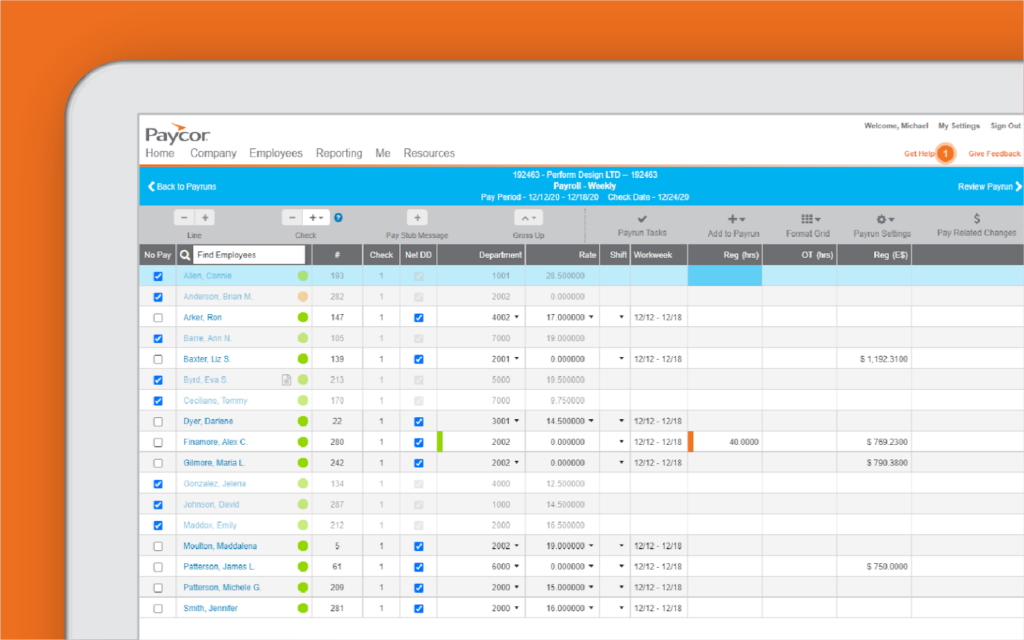 Paycor Payroll will calculate payroll taxes based on each employee's Form W-4. All you need to do is enter the employee's salary and choose the pay interval.
Features include:
Precise recordkeeping
Tax processing
Worker's comp
HR Software
With the innovation of new technology, HR, in general, is moving toward automation through software. Rather than hiring a team of HR employees, you can utilize all the tools Paycor provides.
These tools include:
Employee recordkeeping
Employee self-service
Paperless document management
Automated workflows
Reporting & analytics
Performance management
Using HR software reduces the time spent on repetitive, low-impact administrative tasks. This allows your HR team to focus on more productive tasks and longer-term projects. HR software also reduces human error and offers more accurate analytics, as well as an improved organization of employee data.
Recruiting Software
To keep up with the ways candidates in modern times are applying to jobs, Paycor's recruiting software strengthens your company's ability to find top talent. This is achieved with Paycor's software that reduces hiring barriers and allows applicants to apply on any device and from any location.
The recruiting software's tools include:
Candidate dashboard
Custom hiring workflows
Remote hiring
Interview scorecards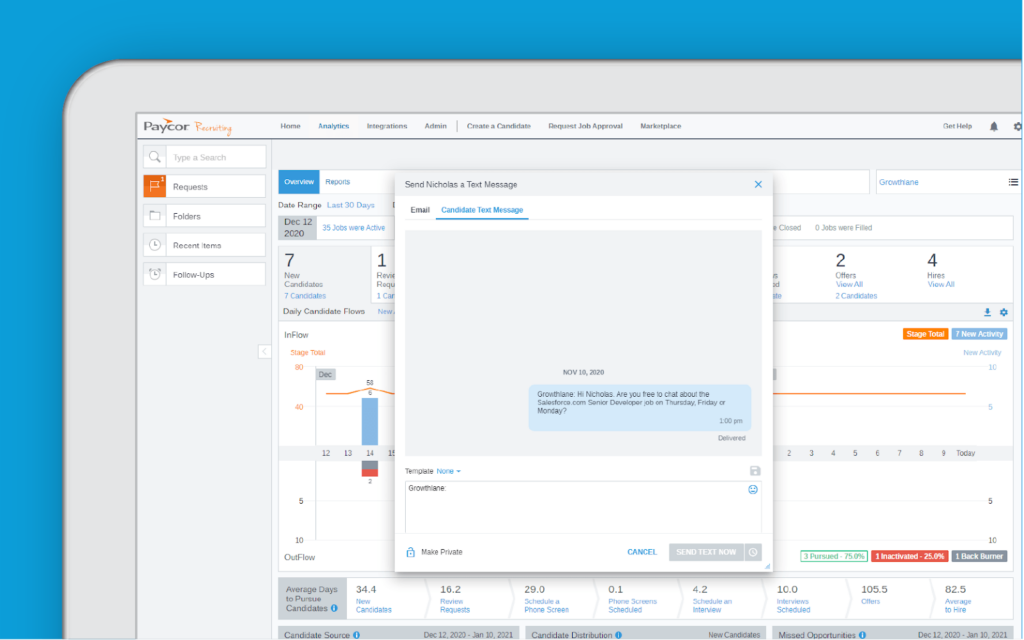 In essence, you can optimize and streamline every part of your recruiting and hiring process. The powerful analytics system also allows you to see where the top candidates are coming from and if there are any bottlenecks in your hiring process. You can also automatically list job postings on LinkedIn, Glassdoor, ZipRecruiter, and Indeed.
Time & Attendance Software
Paycor's time and attendance software manages time off and tracks hours worked. This allows you to effectively keep track of labor distribution with accurate and automated timekeeping.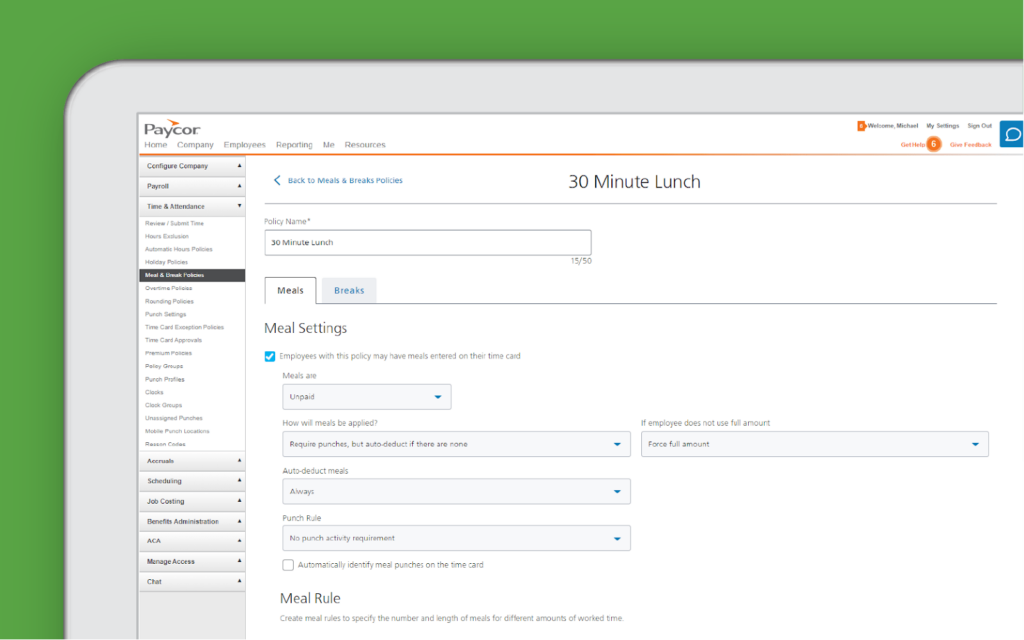 If you're entering time cards manually, it's time to take advantage of more efficient solutions. The time and attendance software fully integrates with Paycor's payroll software to offer a comprehensive bundle that eliminates duplicate data entry and improves payroll accuracy.
The time and attendance software tools include:
Mobile logging
Overtime insights
Time dashboard
Compliance checks
Attendance management
Accurate timekeeping is essential with the rise of U.S. labor costs. As such, there's no room for error and your company needs to stay on top of its payroll. Read our article on how to convert minutes for payroll for a more accurate calculation.
Learning Management Software
Paycor also offers learning management software that gives employees the opportunity to learn and build new skills. The learning management software combines classroom, virtual, mobile, and social capabilities on one comprehensive platform. This allows employees to learn at their preferred pace.
Paycor's visibility offers real-time reporting and automated alerts for course completions or achieved milestones.
The learning management software's tools include:
Mobile learning
Gamification through leaderboards and badges
Detailed recordkeeping
Specialized compliance training programs
Alternatives to Paycor Payroll
Here are a few alternatives you can compare this Paycor review with:
Paychex is another payroll and HR software company that services any sized business. Read the Paychex review to find out more on its features.
This software is best for medium-sized and growing businesses with 50 to 1,000+ employees
Both software offer remarkably similar features with Paychex providing better customer support while Paycor offers better performance management
Starts at $39/month + $5/employee
Gusto is a full-service HR, benefits, and payroll software which serves over 100,000 small businesses in the U.S. Read our Gusto review to learn more.
It is optimal for new payroll managers and very small businesses that have one to ten employees
Gusto focuses more on payroll services than HR whereas Paycor focuses on both
Starts at $39/month + $6/month per employee
Paylocity is an HR and online payroll provider
The software is suited for mid-sized to large businesses that need an all-in-one payroll and HR software
Nearly identical in features offered, Paylocity's user-interface is slightly more complex than Paycor
Starts at $45/month + $4/employee
Frequently Asked Questions (FAQs) for Paycor Payroll Review
We cannot finish our Paycor payroll review without answering a few lingering questions that might be on your mind. Here are a few questions we commonly get asked about Paycor and the answers that follow.
Bottom Line on Paycor Payroll Review
Paycor is an excellent human capital management software that offers extensive HR and payroll tools. Based on the different pricing tiers, Paycor is suitable for any sized business that wants to optimize and automate its HR and payroll processes. The best recommendation we can give is to sign up for Paycor's free trial. You'll quickly learn if the software is right for your business and if it can improve it.