Opening a business bank account is an essential step for any entrepreneur looking to establish a presence in the United States. Traditionally, this process required visiting a physical branch and completing numerous pieces of paperwork, causing inconvenience for those located remotely. However, thanks to advancements in technology and the evolution of banking services, it is now possible to open a business bank account in the USA remotely.
This convenience allows entrepreneurs to streamline their operations, manage finances efficiently, and access a wide range of financial services without the need for physical proximity. In this article, we will explore the necessary steps and requirements to successfully open a business bank account remotely in the USA.
What You'll Need To Open a Business Bank Account in the USA Remotely
The exact requirements to open a remote business bank account in the USA may vary depending on the bank and the nature of your business. However, here are some general standard requirements: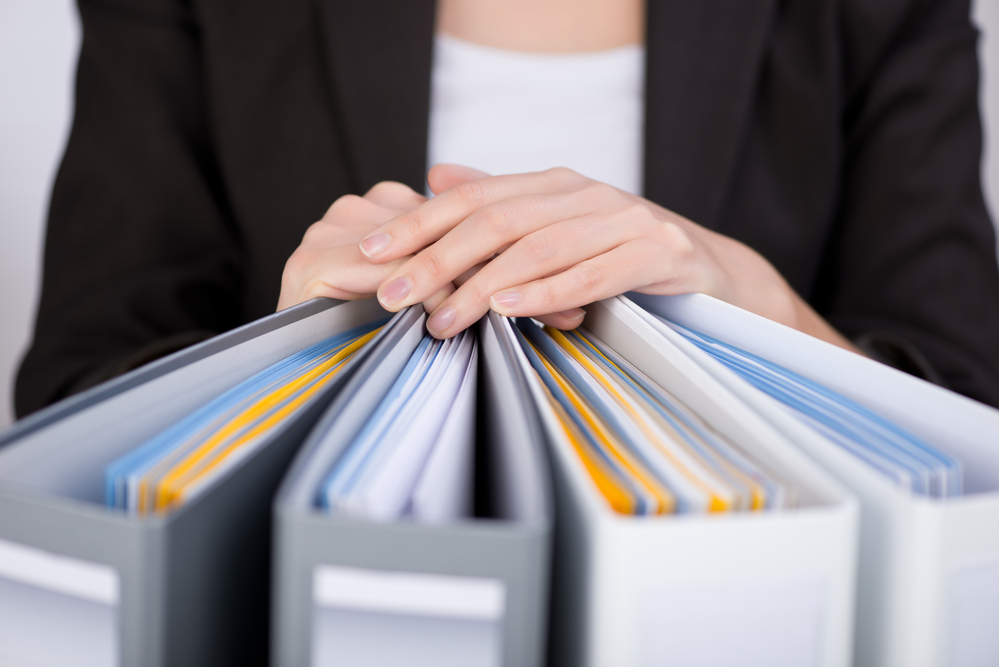 Business Documentation
When opening a business bank account remotely in the USA, it is essential to have the necessary business documentation in place. One crucial document is the Employer Identification Number (EIN), which is issued by the Internal Revenue Service (IRS) and serves as a unique identifier for your business. You will need to provide your EIN during the account opening process.
Additionally, depending on the legal structure of your business, you may need to submit specific documents. For example, if your business is incorporated, you will need to provide a Certificate of Incorporation. If your business is a limited liability company (LLC), you will need to present Articles of Organization. Similarly, if your business is a partnership, you may need to provide a Partnership Agreement. These documents establish the legal structure and ownership of your business.
Personal Identification
To initiate the process of opening a business bank account remotely, it is necessary to furnish personal identification documents to verify your identity. Generally, a valid passport, driver's license, or state ID will serve as a sufficient form of identification. Additionally, certain banks may require supplementary documentation, such as a utility bill or lease agreement, to establish proof of residency and confirm your physical address.
Business Address
You will need to have a registered business address in the USA. This address can be your physical office location if you have one, or it can be a virtual office address if you are operating remotely. It is important to have a physical presence in the country to comply with banking regulations and to receive important mail and communications from the bank.
Business Information
When opening a business bank account remotely, you will be required to provide detailed information about your business. This includes the legal name of your business, its type of entity (such as a sole proprietorship, partnership, LLC, or corporation), the industry or nature of your business, the anticipated monthly transaction volume, and the average account balance you expect to maintain. This information helps the bank understand your business and tailor their services to your specific needs.
Business Tax ID
An important requirement for opening a business bank account remotely in the USA is obtaining an Employer Identification Number (EIN) issued by the Internal Revenue Service (IRS). The EIN serves as a unique identifier for your business and is used for tax purposes. It is necessary to provide your EIN during the account opening process to comply with banking and regulatory requirements.
Financial Statements
Some banks may request financial statements as part of the account opening process, especially if your business has been operating for some time. Financial statements provide a snapshot of your business's financial health and stability. Common financial statements include balance sheets, profit, and loss statements, and cash flow statements. These documents help the bank assess your business's ability to manage finances and repay loans if necessary.
Business Licenses and Permits
Depending on your industry and location, you may need to provide copies of any necessary licenses, permits, or registrations required for your business operations. This is particularly relevant for regulated industries such as healthcare, finance, or food services. Providing these documents demonstrates your compliance with industry regulations and enhances the bank's confidence in your business.
Bank-Specific Requirements
Each bank may have additional requirements and documentation specific to its policies and procedures. It is crucial to research the chosen bank's website or contact their customer service to gather detailed information about their remote account opening process. Some banks may require additional forms or disclosures, proof of business insurance, references from other financial institutions, or even a business plan. Being aware of these specific requirements beforehand will help you prepare the necessary documents and streamline the account opening process.
Steps To Opening a Business Bank Account in the USA Remotely
Opening a business bank account remotely in the USA involves some key steps. Here is a detailed guide to help you through the process: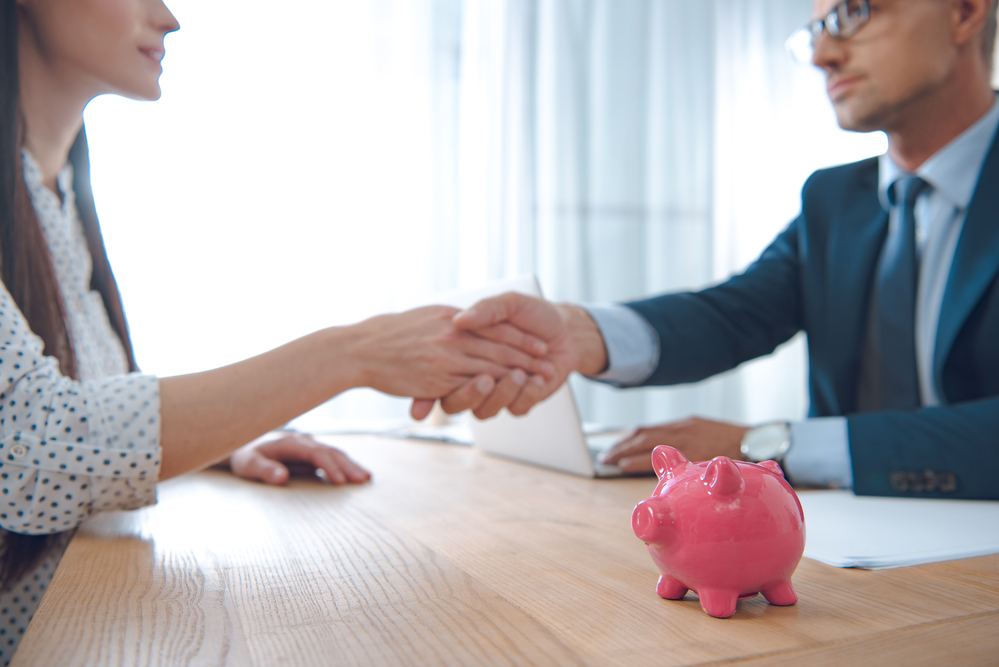 Research and Select a Bank
Conduct thorough research to identify banks that offer remote account opening services for businesses. Consider factors such as the bank's reputation, fees, online banking capabilities, and customer support. Choose a bank that aligns with your business needs.
Gather Required Documentation
As discussed earlier, gather all the necessary documentation for opening a business bank account remotely. This includes your business documentation (such as EIN, Certificate of Incorporation, Articles of Organization, or Partnership Agreement), personal identification, business address, and any additional documents specific to your industry or bank requirements.
Initiate the Application Process
Visit the chosen bank's website or contact their customer service to initiate the application process. Many banks provide online applications or dedicated phone support for remote account openings. Follow their instructions and provide accurate information when filling out the application.
Submit Documentation
Once you have initiated the application, submit the required documentation as specified by the bank. This may involve uploading scanned or electronic copies of the documents through the bank's secure online portal or sending them via email. Ensure that all the documents are legible and meet the bank's requirements.
Verification and Compliance
The bank will review your application and documentation to verify your identity, business information, and compliance with banking regulations. They may conduct background checks and request additional information if needed. This process is done remotely, and the bank will communicate with you regarding the progress of your application.
Account Approval
Upon successful completion of the verification and compliance process, the bank will notify you of the approval of your business bank account. They will provide you with the account details, such as the account number and any additional instructions for accessing and managing your account online.
Deposit Funds
Once your account is approved, you can deposit funds into the account. Some banks may require an initial deposit to activate the account, while others may allow you to deposit funds at a later time. Follow the bank's instructions for making the deposit, which can usually be done through electronic transfer, mobile banking, or by mailing a check.
Access and Manage Your Account
Once your account is funded, you can access and manage it remotely through the bank's online banking platform. This will allow you to view transactions, transfer funds, set up payment services, and utilize other banking features offered by the bank.
Examples of Banks That Offer Remote Business Accounts in the US
Here are some examples of Banks in the US that offer remote business accounts:
Benefits of Opening a US Business Bank Account
Opening a business bank account in the USA is a crucial step towards establishing a strong financial foundation for your business. It provides numerous benefits that support efficient financial management, professional credibility, and access to banking services necessary for business growth and success.
Here are some advantages of having a US business bank account:
Separation of Personal and Business Finances
Opening a dedicated business bank account helps you separate your personal and business finances. This clear delineation simplifies financial management, bookkeeping, and tax reporting. It also provides transparency and protects your personal assets in case of legal issues or financial liabilities related to your business.
Legitimacy and Professional Image
Having a business bank account in the USA adds credibility and professionalism to your business. It demonstrates that your business is established, legitimate, and committed to financial transparency. It enhances your reputation when dealing with clients, suppliers, and financial institutions.
Access to Banking Services
A business bank account provides access to a wide range of banking services tailored to businesses. These services may include business credit cards, merchant services for accepting payments, cash management tools, payroll services, and business loans or lines of credit. Having these services readily available simplifies your financial operations and supports business growth.
Streamlined Financial Management
A dedicated business bank account allows you to track income and expenses related to your business more efficiently. You can easily monitor cash flow, reconcile transactions, generate financial reports, and manage invoices and payments. This streamlined financial management enables better decision-making, budgeting, and financial planning.
Secure Payment Processing
With a US business bank account, you can securely process payments from customers and clients. You can set up electronic payment options, such as ACH transfers or wire transfers, for convenient and efficient transactions. This flexibility in payment processing can improve customer satisfaction and streamline your cash flow.
Access to Financing Options
When you have a business bank account in the USA, it becomes easier to access financing options for your business. Banks often offer business loans, lines of credit, or other financing solutions to their business account holders. This access to capital can support business expansion, investment in new equipment, or managing cash flow during periods of growth or unforeseen expenses.
Compliance with Legal and Tax Requirements
Having a US business bank account ensures compliance with legal and tax requirements. It enables you to easily manage financial records, track transactions, and provide the necessary documentation for audits, tax filings, or regulatory compliance. It demonstrates transparency and accountability in your business operations.
International Business Transactions
If your business involves international transactions, having a US business bank account can simplify and streamline those transactions. Many international partners, clients, and suppliers prefer working with US-based businesses and may find it easier to conduct financial transactions with a US bank account. This can improve the efficiency of international payments, reduce foreign exchange fees, and enhance your ability to operate globally.
Alternatives To Opening a US Business Bank Account
Opening a US business bank account is the traditional and preferred option for managing business finances. However, there are alternatives available for certain situations or circumstances. Here are a few alternatives to consider:
International Business Bank Account
If you are operating a business outside of the USA but need to manage international transactions, you can explore opening an international business bank account. Many global banks offer accounts that allow you to conduct business in multiple currencies and provide international banking services.
This can be suitable if you have significant international operations or if your primary banking needs are focused on a specific country or region.
Online Payment Platforms
Online payment platforms such as PayPal, Stripe, or TransferWise offer business accounts that allow you to receive and send payments globally.
These platforms provide a convenient way to manage transactions, invoices, and payment processing without the need for a traditional bank account.
However, it's important to consider the limitations of these platforms, such as transaction fees and potential restrictions on certain business activities.
Virtual Wallets
Virtual wallets or digital payment solutions like Square, Venmo, or Google Pay can be used for managing smaller-scale business transactions, especially for freelancers, solo entrepreneurs, or businesses with low transaction volumes.
These platforms often provide features for invoicing, payment tracking, and peer-to-peer transfers. However, they may not offer the same robust functionality and business-oriented services as a dedicated business bank account.
Local Bank Accounts
If your business operates primarily in a specific country or region outside the USA, it may be more practical to open a local bank account in that jurisdiction. Local banks often offer tailored services, better knowledge of local regulations, and more accessible customer support. This can be advantageous for businesses that have a significant presence or customer base in a particular country.
Frequently Asked Questions
Conclusion
Opening a business bank account remotely in the USA has become increasingly feasible and convenient. Many banks now offer online account opening services, allowing entrepreneurs to complete the process from anywhere.
By visiting the bank's website, submitting an online application, and providing the necessary documentation electronically, businesses can initiate the account setup without the need to physically visit a branch.
However, it's important to note that specific requirements and procedures may vary between banks. It's recommended to research different banks and determine the best fit for your business needs.