Cryptocurrency has been around for long enough that almost every country has passed legislation on it. While some of the best countries for cryptocurrency took a more relaxed approach and allowed it to thrive, other countries have imposed strict crypto regulations. A few, including China, Egypt, and Qatar have even outright banned cryptocurrency.
The 10 Best Countries for Cryptocurrency in 2023
If you're an investor or looking to start a business in the crypto sector, you'd ideally want to be located in a crypto-friendly country. We've studied regulatory laws, taxes, adoption rates, and other facts and figures from different countries as part of our methodology.
Here are the 10 best countries for cryptocurrency:
El Salvador
Singapore
Slovenia
Portugal
Switzerland
Germany
Malta
Estonia
The Netherlands
Canada
But what makes these countries best for crypto? The table below summarizes some of the most important facts and figures to consider.
No taxes for foreign investors
BTC accepted as legal tender
Crypto companies are regulated
No capital gains tax or VAT on crypto
Ljubljana named the most crypto-friendly European city of 2022
No capital gains tax or VAT on crypto
Golden Visa program for crypto investors
No capital gains tax for private investors
Zug named as Crypto Valley
No long-term capital gains tax
Views crypto as private money
No long-term capital gains tax
Binance is based in Malta
Crypto-friendly legislation
FATF-approved crypto regulation
Now that you have an overview of what makes these countries ideal for crypto trading, investing, and businesses, let's take a deeper look at each one of them.
1. El Salvador
The Central American nation is the first in the world to adopt Bitcoin as a legal tender. This means all businesses within the country must accept payment in BTC. This has also inspired several other countries to move toward accepting crypto as legal tender, however, it comes with its limitations.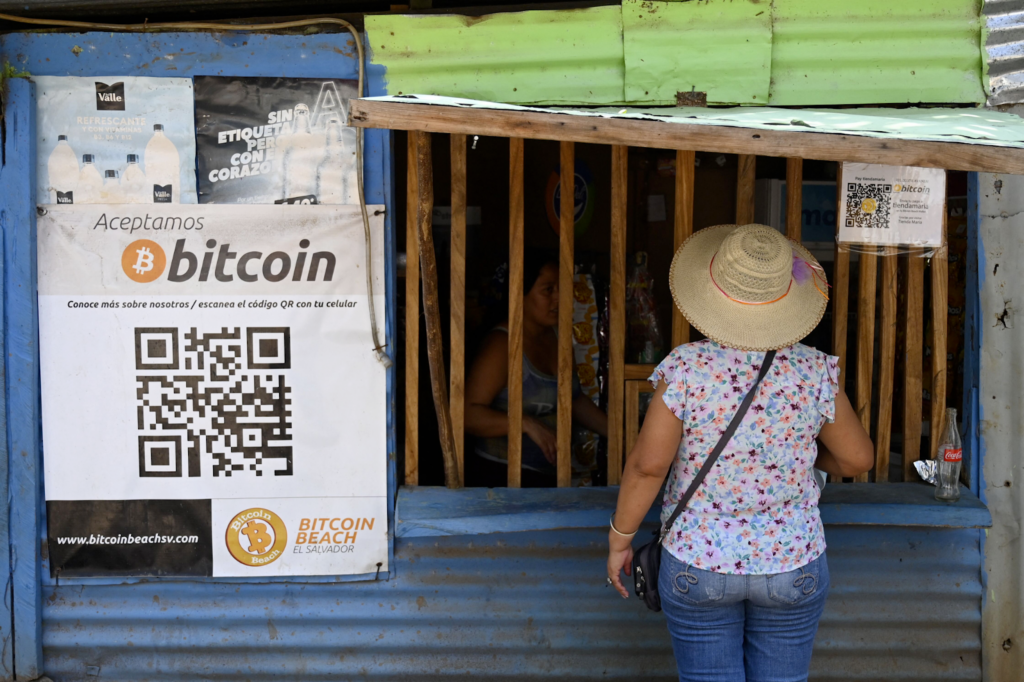 El Salvador also hopes to transform its digital economy by attracting crypto businesses and investors. Foreign investors don't have to pay any capital gains or income tax on crypto. So if you're based outside the country and are looking to avoid taxes on crypto, El Salvador might be the perfect place for you.
The country has a pro-crypto leadership under President Nayib Bukele who aims to take the small Central American forward in this sector. With BTC adopted as legal tender, the country has more than 4 million crypto users which are approximately 60% of its total population.
2. Singapore
Singapore is one of the most developed Asian economies and is an attractive destination for crypto investors from around the world. Not only is the Southeast Asian country a global fintech hub, but its openness to cryptocurrency makes it a great place to start a certified crypto business.
Singapore has no capital gains tax which means you don't have to pay crypto taxes on trading profits. Not only that, crypto transactions are seen as barter trade and are not taxed in the country. That said, you still have to pay income tax if you earn in cryptocurrency.
Singapore's central bank has a positive outlook on crypto. It states the blockchain ecosystem be closely monitored to prevent illegal activity but innovation should be welcomed. This is why it's a great place to establish a legal crypto or blockchain company that's supported by regulatory bodies.
3. Slovenia
The small Central European country has emerged to be a crypto haven with tax write-offs on cryptocurrency trading and no VAT on mining. You can even consider it the most crypto-friendly European country as its government officially encourages the transition to blockchain tech.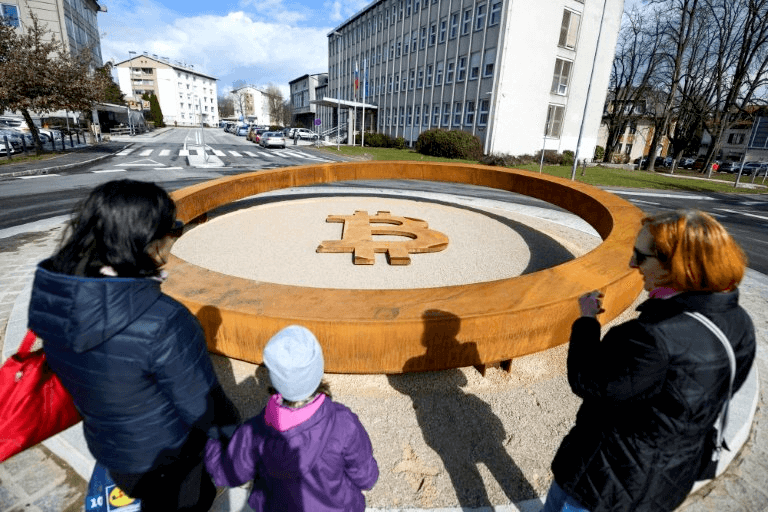 Slovenia has the highest market capitalization of crypto and other blockchain projects per capita, representing a high success rate of blockchain startups in the country. The government has eased crypto regulations to a large extent which is a welcoming gesture for crypto companies and investors from around the globe.
The Alpine country is also home to the most crypto-friendly European city of 2022, Ljubljana, Slovenia's capital and largest city. The city has hundreds of vendors accepting crypto payments. Europe's largest crypto-based shopping, leisure, business, and innovation center, BTC City is a classic example of Slovenia's trend toward crypto adoption. The shopping center has 500+ stores accepting cryptocurrency payments.
While the country has no capital gains tax and no mining VAT, you still have to pay a significant 25% income tax if you mine crypto. Still, Slovenia is arguably the most attractive destination for crypto enthusiasts and investors in Europe.
4. Portugal
It wouldn't be wrong to say that Portugal is the best crypto tax haven in the world right now. The country has no capital gains tax on crypto trading as long as you're not a professional trader. So whether you trade crypto-crypto or crypto-fiat, you're exempt from taxes.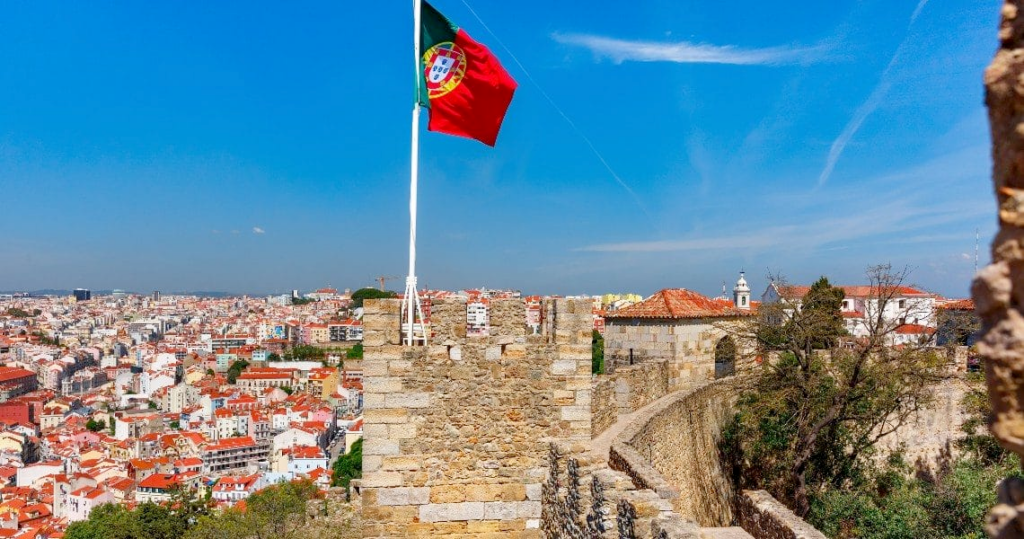 Portugal's crypto tax-free environment and progressive laws like the 2020 Digital Transitional Action Plan are attracting businesses and investors from around the world. Not only that, the country has also initiated a Golden Visa program whereby non-EU residents can gain a residency permit and a Portuguese passport if they make a qualifying investment.
5. Switzerland
Switzerland is world-renowned for its low-tax, high-privacy banking system. However, it has also stepped up in the world of crypto with very relaxed regulations for crypto companies and investors.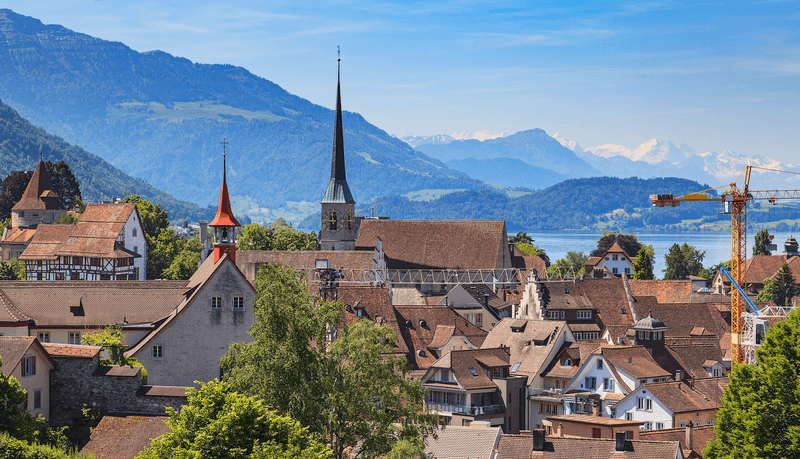 Switzerland is not the most crypto tax-free country on this list, but it's still fairly friendly when it comes to cryptocurrency tax rates. The country sees crypto as an asset and BTC is recognized as legal tender in some areas. If you're interested in cloud mining, the thriving Swiss crypto mining industry is an excellent market to start.
If you're trading crypto privately and not on a professional level, you don't have to pay any capital gains tax. However, crypto income through professional trading is taxed.
Switzerland is also home to Zug, a small city named Crypto Valley for its high concentration of blockchain businesses. Companies including the Ethereum Foundation and other fast-growing cryptocurrency companies like Cardano, Dfinity, Bancor, and Tezos are based in Zug.
6. Germany
Germany stands out for its unique approach toward cryptocurrencies. Unlike most other countries on this list, Germany doesn't recognize crypto as an asset but rather as private money.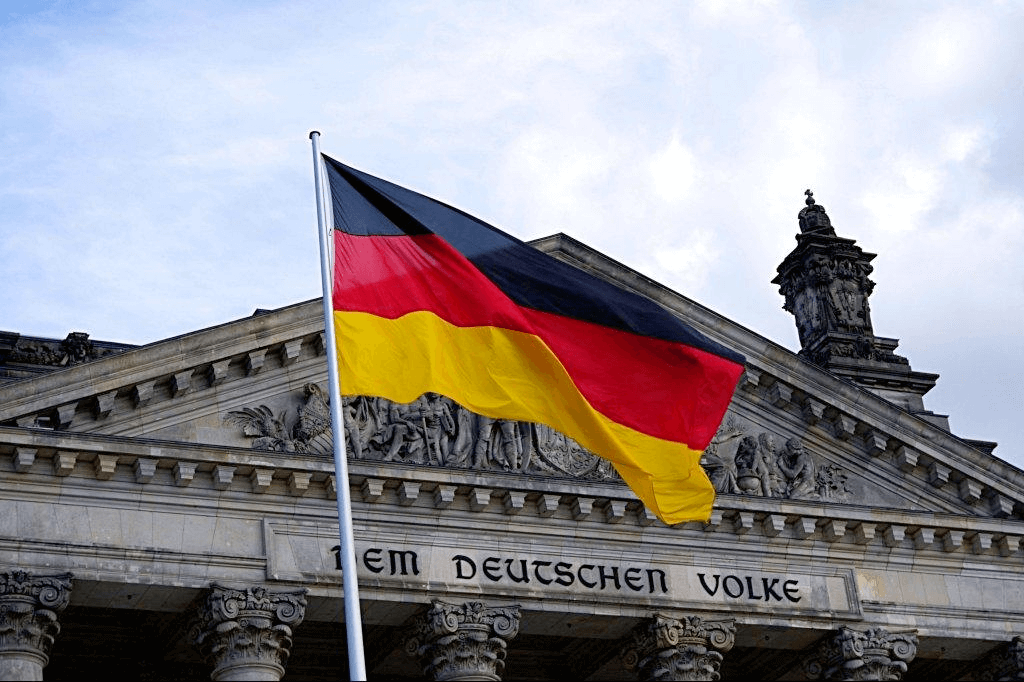 If you're a long-term investor, there's no better country for you as Germany has no long-term capital gains tax. This means if you hold cryptocurrency for more than a year, the capital gains tax on it is waived. You still have to pay income tax and short-term capital gains tax.
The German capital, Berlin, is also a crypto hotspot being home to several blockchain companies including blockchain operating system, EOS, and cryptocurrency IOTA. It was also one of the first cities to accept crypto payments.
7. Malta
The small island nation of Malta has gained popularity in the realm of crypto for its openness toward blockchain technology. With its progressive legislation, the country has managed to attract a range of crypto companies including one of the best crypto exchanges, Binance.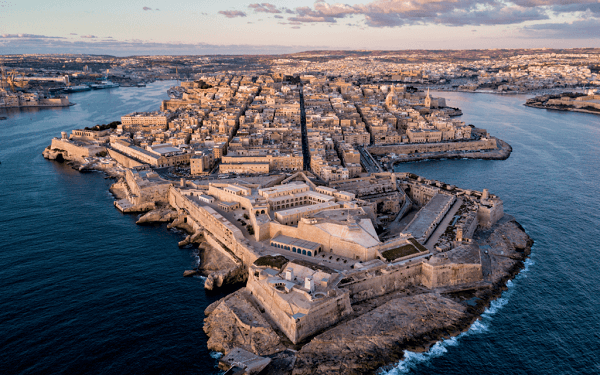 Investors won't have to pay a long-term capital gains tax on their crypto holdings. However, they still have to pay crypto income tax depending on what bracket they fall in. The Maltese government has passed several bills aimed to make the country an even more attractive destination for cryptocurrency businesses.
8. Estonia
Estonia aims to revolutionize its economy by attracting tech companies from all over the world with relaxed regulations and pro-privacy laws. It's one of the few countries where crypto companies can operate legally with sound regulations. Moreover, the country is also looking at launching a national cryptocurrency, Estcoin.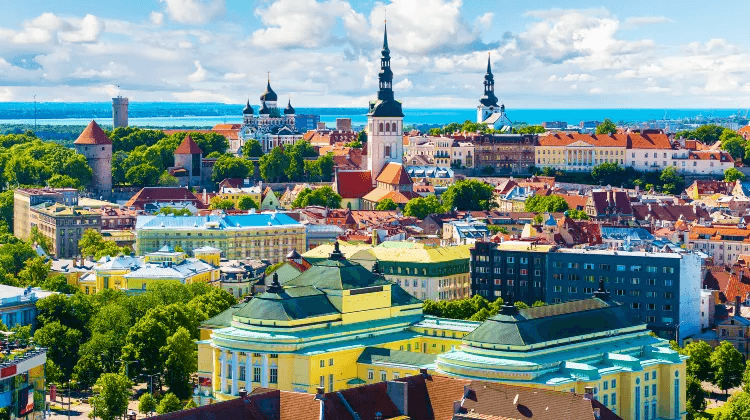 Estonia isn't a great choice if you're looking to avoid taxes as crypto gains and income are taxed the same way as any other business activity. The country's finance sector is also pro-crypto. Estonian LHV Bank was one of the first in the world to start working with blockchain technology.
9. The Netherlands
The Netherlands has always taken a positive approach towards new concepts, and cryptocurrency adoption is no exception. It's one of the most welcoming European countries for crypto investors and organizations as it doesn't hold any strict regulations against virtual currencies.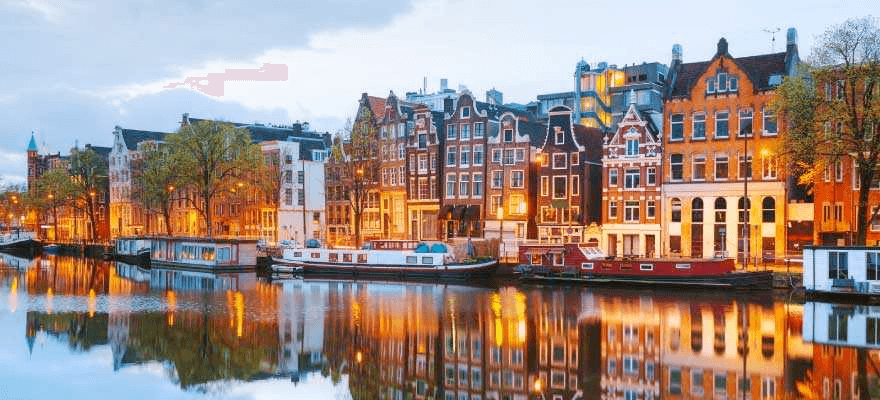 The Dutch government has ensured they follow FATF (Financial Action Task Force) guidelines in regulating crypto. This makes the Netherlands a great place to establish a blockchain organization if you prefer international certification.
10. Canada
Canada is home to a strong Bitcoin community. The country has always had an open approach toward cryptocurrencies and there's no legislation that objects or restricts the use of crypto. Although recent laws have tried to centralize the Canadian crypto market, the government still welcomes the technology and acknowledges it as the way forward.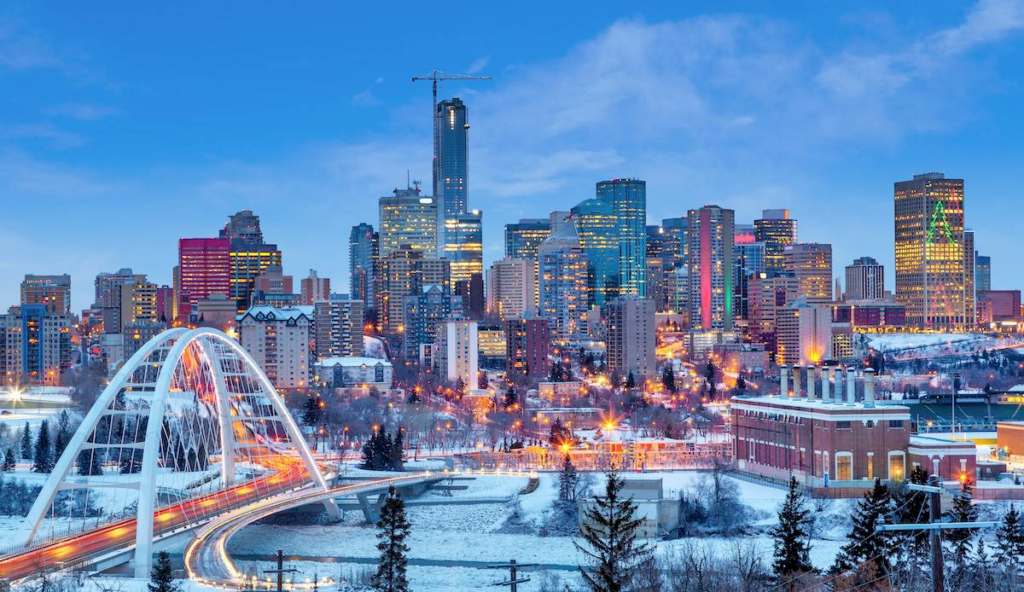 Crypto companies are classified as Money Service Businesses (MSBs) in Canada. Such entities must register themselves with the Financial Transaction Analysis and Reporting Center of Canada (FINTRAC) to operate legally in the country. Although this presents a hurdle, it allows blockchain companies to work legitimately in Canada.
That said, Canada has one of the highest numbers of BTC ATMs in the world which represents the large scale at which the country's moving towards virtual currencies. Not only that, several Canadian banks allow crypto transactions which makes life much easier for investors and businesses alike.
All Countries Where Trading Crypto is Illegal
Cryptocurrency has its pros and cons. One of the latter is that not all countries welcome it. Due to its volatility, decentralized, and anonymous nature, some governments see the new technology as an easy way to launder money and other criminal activities. This is why you'd come across countries that heavily restrict or completely ban the use of crypto.
Countries with Legal Restrictions on Crypto
The following countries restrict or implicitly ban crypto trading. In such states, financial institutions are restricted from dealing with crypto wallets and exchanges.
Bahrain
Burundi
Cameroon
Central African Republic
Gabon
Georgia
Guyana
Hong Kong
Kuwait
Lesotho
Libya
Macao
the Maldives
Vietnam
Zimbabwe
Countries with Absolute Bans on Crypto
Here's the list of countries that have placed complete bans on crypto trading.
Algeria
Bangladesh
China
Egypt
Iraq
Morocco
Nepal
Qatar
Tunisia
Why are Developing Countries Leading the Race to Crypto Adoption?
If you look at the Global Crypto Adoption Index, you'll be surprised to find that more than 90% of the top 20 countries are developing economies. Nigeria leads the way with India and Pakistan in second and third spots.
Not only that India has the highest number of crypto holders in the world at around 100 million. Nigeria, Brazil, Ukraine, Pakistan follow close behind. Pakistan has a staggering 9 million crypto users which represents more than 4% of its total population. This begs the question, why do developing economies lead the way in crypto adoption rather than the US and European countries?
A Lack of Alternative Investment Opportunities
Countries like Nigeria, Pakistan, and even Afghanistan are among the top 20 countries in crypto adoption. A lack of alternative investment opportunities is one glaring reason why these developing economies have such a large share of crypto investors.
Crypto is an international market and gives investors from around the world equal investment opportunities. Investors from underdeveloped countries see it as a chance to trade on the same market as traders from highly developed economies operate on.
Crypto as a Hedge Against Inflation
A significant proportion of countries leading in crypto adoption are also facing very high inflation. Digital assets, especially deflationary cryptocurrencies, are seen as a good way for investors to retain their net worth.
Note that the countries with the highest percentage of crypto users or countries leading in crypto adoption aren't the most crypto-friendly either. India, for example, plans to introduce a law that might completely ban crypto use. Similarly, Nigeria doesn't have a very pro-blockchain government either.
How We Ranked the Best Countries for Cryptocurrency – Methodology
Not all the facts and statistics we needed to rank the best countries for cryptocurrency are readily available. This made our evaluation a bit more difficult, but we managed to gather the required statistics from different sources. We accounted for several implicit and explicit factors in our methodology. These include:
Regulatory laws: Laws passed on cryptocurrencies are the most important factor when it comes to evaluating the crypto-friendliness of a country. While countries like El Salvador pass legislation to recognize BTC as legal tender, other countries illegalize trading and holding digital currencies.
Crypto taxes: Some countries allow crypto traders and companies to operate tax free. You don't have to pay any capital gains tax or VAT on crypto transactions in some countries, making them a crypto haven and an attractive destination for businesses and investors. On the other hand, countries with higher crypto taxes are ranked lower on the list.
Crypto users: Cryptocurrency users as a percentage of the total population helps you gauge the overall crypto scene in a country. Countries with a high percentage are more likely to have businesses that accept virtual payments.
Crypto adoption rates: This marks the speed at which a country is moving toward the blockchain revolution. A high crypto adoption rate increases the chances of the country passing more friendly laws.
BTC ATM locations: Although a vague measure, the number of BTC ATMs lets you gauge how active the market is in a country. A high number of Bitcoin ATMs also means more accessibility to crypto for the general population.
Bottom Line on the Best Countries for Cryptocurrency
Different countries have different reasons for being crypto-friendly. While developing economies like El Salvador rank top for recognizing Bitcoin as legal tender, other countries like Switzerland and Germany offer a well-regulated crypto industry.
If you invest in crypto on a personal level and want to avoid taxes, destinations like El Salvador, Slovenia, and Portugal are a good option. On the other hand, if you want to establish a crypto business and are looking for a place to run it legally, Malta, Singapore, Estonia and The Netherlands are good options.