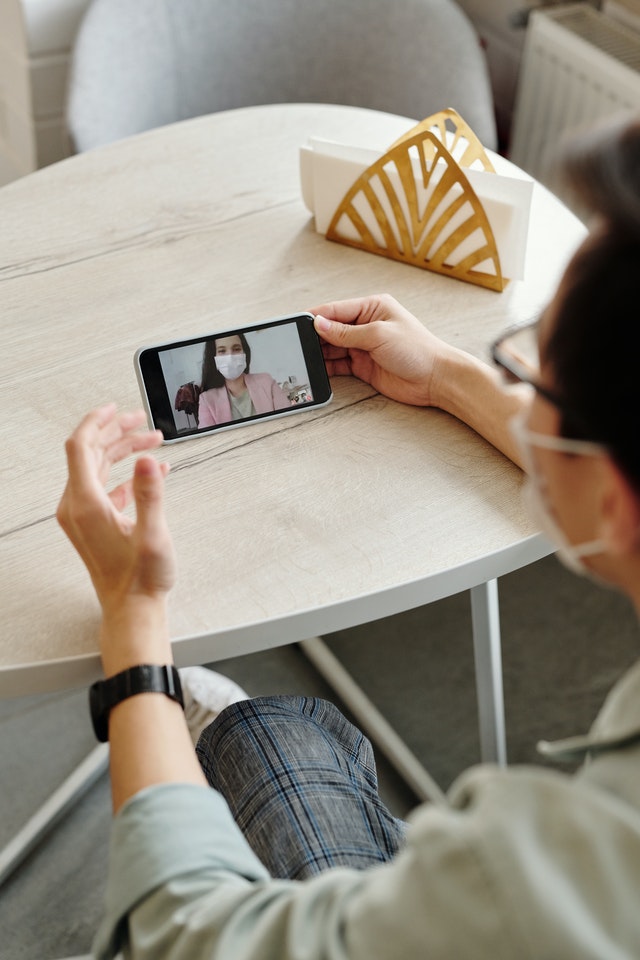 (This page is referenced from Start a Virtual Support Group to Help With Stresses of COVID-19.)
To ensure that the virus does not spread among you, it is important that your support group meets virtually. There has been an explosion of tools to help people to meet virtually, for example, Zoom, GoTo Meeting, Skype, Google Hangouts, Microsoft Teams, Facetime, and WhatsApp.
You Don't Need Many Features
However, you do not need many of the features that they provide, such as chat rooms, screen sharing, messaging, polling, and whiteboarding. Many groups have met just by using telephones in order to ensure they can reliably hear each other. Other groups prefer some videos where they can at least see each other's faces.
For Telephone Meetings Only
We recommend the FreeConferenceCall service for phone-based group meetings. You just start an account with them, and they send you brief connection information that you use in your conference calls. The conferencing is free, but you pay according to your regular phone service. We are not formally affiliated with this service, but we have reliably used it many times over the years.
For Audio and Video Meetings
Many people who prefer to see each other during virtual meetings often use the free Skype software.
You can use it for free audio communications, as well. Here's a short video about how to use it. We are not formally affiliated with this service but have reliably used it over the years. Another popular tool is Zoom.
What Do Your Members Prefer?
You might ask your members about what technologies they prefer. Perhaps one or more members could train the others about the selected technology.
Refer to These Tips to Facilitate Virtual Meetings
For tips about how to conduct communications virtually, see Tips for Virtual Peer Coaching Group Meetings. (Another tool How to Facilitate Support Groups guides members through their actual support
group process.)
(Photo courtesy of Edward Jenner on Pexels.com.)