Google Ads is a game-changer in online advertising, helping businesses effectively reach their target audience. It has a wide reach and precise targeting options that drive qualified traffic and boost conversions. But in a competitive digital landscape, seizing every opportunity is vital.
That's where Google Ads coupons come in. These coupons offer a cost-effective way to kickstart advertising campaigns and let businesses explore Google Ads' potential without spending too much. Let's explore ways to get a free Google Ads Coupon in 2023.
1. Leveraging Google Partners Program
Leveraging the Google Partners Program in 2023 can be your ticket to scoring a free Google Ads coupon. The Google Ads Partner Program, offered by Google, recognizes and supports advertising agencies, digital marketers, and other people who have demonstrated expertise in managing Google Ads campaigns.
Benefits of Becoming a Google Partner
When you become a Google partner, you enjoy multiple advantages. These include gaining credibility through the Google Partner badge, accessing exclusive training resources to stay up-to-date, networking with other partners for collaboration and knowledge sharing, receiving insights on Google Ads features and strategies, and qualifying for Google Ads coupons that offer free advertising credits to enhance campaign performance.
Steps to qualify for Google Ads coupon through the program
To be eligible for a Google Ads coupon from the Google Partner Program, your Ads Manager account in Google Partners should have an optimization score of at least 70%, spend a minimum of USD 10,000 within 90 days, and have at least 50% of your company's account strategists certified to show expertise in online advertising.
2. Participating in Google Ads Promotions
Participating in Google Ads promotions is a smart way to boost your online presence and attract potential customers. With user-friendly tools, you can optimize your ads for maximum impact.
Google Ads promotions and offers are an effective way to attract customers looking for deals. Promotion assets displayed below your ad feature a bold label indicating the occasion and providing details about your offer. They stand out from the main ad text and lead customers directly to your website.
There are various types of promotions, such as search ads, display ads, video ads, shopping ads, performance max ads, app ads, discovery ads, smart ads, and local services ads.
How to find and participate in ongoing promotions
To stay updated on ongoing promotions, check your campaign status in your Google Ads account to see how your campaigns are doing. You can explore Google Partners offers by enabling promotional offers and checking the Google Ads Partners tab.
Additionally, use promotion extensions in your ads to showcase special sales events. Look out for free promo codes or coupons from providers or services, and consider using paid search and social ads with a separate budget and targeted messages to promote your events.
3. Attending Google Events and Webinars
Attending Google events and webinars brings significant benefits to individuals and businesses. One advantage is learning from industry experts and Google representatives who share valuable insights, strategies, and tips.
Participants improve their digital marketing skills and optimize Google Ads campaigns. These events also provide networking opportunities, connecting attendees with advertisers and professionals and fostering collaborations. Access to Google experts is another important aspect, allowing direct interaction to seek guidance and clarify doubts.
Opportunities for acquiring Google Ads coupons
You can get your hands on Google Ads coupons in a few ways. One option is through the Google Partners Program, which provides promotional offers and coupons to its partners. Another option is to check out third-party providers such as web hosting companies, website builders, domain registrars, and business apps/services.
Tips for finding relevant events and webinars
To discover relevant events and webinars easily, start by checking out the Google Events page for upcoming Google events, conferences, and webinars. Stay updated by following industry publications, blogs, and websites for event recommendations.
Engage with the Google Ads Community to gain valuable insights and recommendations. Lastly, explore social media platforms to find exciting events, webinars, and conferences. You'll uncover the perfect opportunities that match your interests.
4. Engaging with Google Support
Engaging with Google Support can help you get Google Ads coupons, another way to access these valuable discounts. By contacting their knowledgeable team, you can inquire about ongoing promotions or offers that include coupons.
Google provides various support services to assist users. First and foremost, they have an extensive online help center that addresses various topics. This resource is invaluable for finding answers to common questions, accessing troubleshooting guides, and benefiting from helpful tutorials.
Secondly, Google offers direct contact with its support team through email, live chat, or phone. These convenient options enable users to connect with knowledgeable representatives who can provide guidance and resolve any issues they may encounter.
Lastly, Google's community forums foster interaction among users, facilitating the sharing of experiences and the exchange of advice among fellow advertisers and industry professionals. With these diverse support channels, Google ensures users receive the assistance they need.
Benefits of engaging with Google Support
Engaging with Google Support brings numerous advantages that can enhance your Google Ads experience. Firstly, their support representatives are well-trained experts with extensive knowledge of Google Ads.
This means you can rely on them to provide accurate guidance and helpful solutions. Secondly, you can swiftly resolve any issues or concerns by contacting Google Support. Their prompt responses and efficient troubleshooting can help you overcome obstacles quickly.
Lastly, Google Support offers valuable insights and best practices to maximize the performance of your Google Ads campaigns. They can share useful tips that will help you improve your campaigns and achieve better results. Engaging with Google Support ensures you receive the necessary assistance to optimize your Google Ads experience.
Possible Avenues for Obtaining Google Ads Coupons through Support Channels
You can explore a few avenues to get Google Ads coupons through support channels. One option is to watch for promotional offers from Google and its partners. These offers often include special deals like "Spend $25, get $50," where you receive a credit once you meet certain requirements.
Another approach is to engage with Google support directly. By contacting their support team, you can inquire about any ongoing promotions or upcoming opportunities to obtain coupons. Additionally, it's beneficial to stay updated by monitoring online resources such as forums and websites that share information about Google Ads coupons and promotional offers.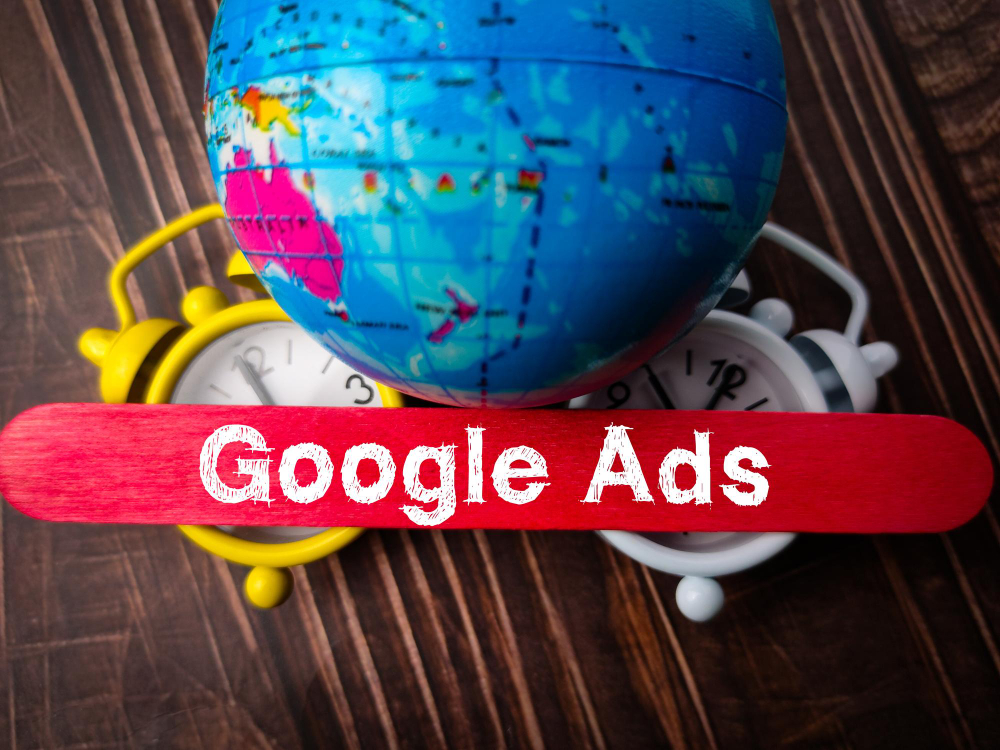 5. Exploring Google Ads Certification
Google Ads Certification is a program that helps individuals showcase their expertise in Google Ads. It's also a pathway to obtaining Google Ads coupons.
Completing the certification exams allows you to qualify for promotional offers, including coupons. These certifications hold significant value in online advertising, allowing you to showcase your expertise and validate your skills.
By obtaining a Google Ads certification, you can prove to current and prospective clients that you are a certified online advertising professional. Additionally, Google Ads certifications can help your company become a Google Partner or Premier Partner in the Google Partners program.
Google occasionally provides promotional offers and coupons to incentivize advertisers to use Google Ads or increase their ad spending. These coupons are available to new or existing advertisers who meet specific criteria Google sets.
Steps to pursue Google Ads certification
To pursue Google Ads certification, you can start by creating a Skillshop account. This will give you access to the Google Ads assessments necessary for certification. Next, you should decide which Google Ads certification(s) you want to pursue.
Once ready, you can take the certification assessments in the Skillshop platform. It's a straightforward process that allows you to showcase your expertise in Google Ads.
6. Collaborating with Google Ads Agencies
Collaborating with Google Ads agencies is an additional avenue to obtain Google Ads coupons. These agencies are experts in managing Google Ads campaigns and can provide valuable assistance.
Collaborating with Google Ads agencies can benefit businesses looking to optimize their advertising campaigns. By partnering with a Google Ads agency, businesses can leverage the agency's experience and skills to ensure that their advertising efforts yield maximum impact.
One potential advantage of collaborating with a Google Ads agency is the possibility of receiving Google Ads coupons or promotional codes. These promotional codes provide advertisers with a monetary credit that can be added to their accounts.
Finding reputable agencies to collaborate with
When searching for reliable Google Ads agencies to collaborate with, it's important to consider a few key factors to ensure a successful partnership. First, take the time to conduct thorough research and evaluate different agencies.
Look for those that meet your criteria and have a proven track record of delivering good results. It's also crucial to check if the agency specializes in Google Ads and deeply understands the platform's features and best practices. Another important aspect is transparency and communication.
Choose an agency that values openness and communicates clearly and frequently with its clients. Lastly, consider the cost and budget. Look for an agency whose services fit your budget while still providing value for your investment. By considering these factors, you'll be on your way to finding reputable agencies to collaborate with for your Google Ads campaigns.
7. Following Google Ads on Social Media
Following Google Ads on social media platforms is an additional avenue for obtaining Google Ads coupons. By keeping an eye on their official accounts, you can stay informed about any promotions or offers they announce.
Following Google Ads on social media is essential for individuals and businesses looking to up their advertising efforts. Social media platforms can provide valuable information and promotional opportunities.
Google and its partners frequently share announcements and promotions related to Google Ads on social media platforms. These announcements include updates about new features and exclusive offers for individuals and businesses.
Tips for engaging with Google Ads on social media
Follow official Google Ads accounts to engage with Google Ads on social media effectively. They share helpful information and special offers to support your goals. Engage with the Google Ads community by joining discussions and sharing your experiences.
This helps you gain insights from experts and connect with fellow advertisers. Attend webinars and live sessions organized by Google to stay updated on advertising topics.
Also, leverage social media advertising features to enhance your Google Ads campaigns. These features can boost your reach and engagement with your target audience.
8. Exploring Affiliate Marketing Programs
If you want to get Google Ads coupons, consider affiliate marketing programs. Some affiliate programs offer Google Ads coupons as incentives for affiliates. By joining these programs, you can access exclusive coupons to enhance your Google Ads campaigns.
Affiliate marketing programs are when businesses and individuals team up. Affiliates promote the business's products or services and get a commission for each successful referral or sale.
By participating in affiliate marketing programs, affiliates can receive incentives such as Google Ads coupons as a reward for promoting the business. These coupons provide ad credits that can be used to offset advertising costs.
Identifying Reputable Affiliate Programs to Join
When considering joining affiliate programs, following a few steps is important. First, do some research on the program itself. Find out about its reputation, and track record, and read reviews from other affiliates.
Next, take a look at the commission structure they offer. Ensure it's competitive and you'll be fairly compensated for your efforts. Another crucial aspect is the quality of the products or services being promoted.
Ensure that they are high-quality and relevant to your audience. It's also essential to check if the program supports its affiliates well. Look for resources, training materials, and dedicated managers to assist you.
Lastly, consider the tracking and analytics system they have in place. Accurate tracking is crucial so that you receive proper referral credit and can analyze how well your campaigns are performing.
9. Utilizing Google Ads Credits for Nonprofits
Google Ads Credits offer a valuable opportunity for nonprofits to enhance their online presence. By applying for the Google Ad Grants program, eligible nonprofits can receive a monthly budget to promote their cause.
Google Ads Credits for Nonprofits is a program designed to assist charitable organizations in reaching a global audience. Through this program, eligible nonprofits can receive up to $10,000 monthly in free advertising on the Google Search Network.
Eligibility Requirements for Nonprofit Organizations
Firstly, they should be registered as charitable organizations in countries where Google for Nonprofits is available. Additionally, the program excludes government entities, hospitals or healthcare organizations, and schools or academic institutions.
How Nonprofits Can Obtain and Utilize Google Ads Credits
Nonprofits apply on the Google for Nonprofits website to participate in the Google Ads Credit. After review and approval, they receive up to $10,000 monthly in free advertising on the Google Search Network. Besides the grant program, nonprofits can also find free Google Ads coupons and promo codes from web hosting companies, site builders, and domain registrars.
10. Requesting Coupons from Google Ads Support
If you're looking for a way to get Google Ads coupons, consider contacting Google Ads Support. You can inquire about any available coupons or promotional offers by contacting their support team.
If you want Google Ads coupons, contact Google Ads Support and ask if any coupons are available. They will tell you about ongoing promotions and help you apply the coupons to your account.
Effective communication strategies
When contacting Google Ads Support for coupons, being polite and professional is important. Clearly express your request and state what you're looking for. If you need clarification on the process, feel free to ask for guidance.
It's crucial to carefully follow any instructions given to you by the support team. By adopting these strategies, you can effectively communicate your needs and increase the likelihood of obtaining the coupons you're seeking from Google Ads Support.
Guidelines for making a coupon request
If you want to increase your chances of success when requesting Google Ads coupons, follow these guidelines. Firstly, clearly state that you are seeking Google Ads coupons and specify the type of coupon you are interested in.
Keep your request concise and straight to the point to ensure clarity. Highlight the benefits you can gain, such as increased website traffic, brand exposure, or conversions that can be achieved through effective coupon usage. Additionally, provide accurate and easily accessible contact information to make it convenient for the recipient to contact you.
Frequently Asked Questions
Summary
In 2023, there are effective ways to obtain a free Google Ads coupon. One method is to leverage the Google Partners Program, which can provide advertising credits. By becoming a Google Partner, you gain credibility, exclusive training, priority support, networking opportunities, industry insights, and access to beta features.
Participating in Google Ads promotions and attending Google events and webinars are other avenues to explore. Engaging with Google Support and pursuing Google Ads certification are additional ways to potentially receive coupons. Take advantage of every opportunity to jumpstart your advertising campaigns and unlock the potential of Google Ads without high costs.