Embarking on a business venture is an exhilarating and satisfying endeavor, but the task of officially registering your business can be overwhelming, particularly if you're new to the world of entrepreneurship. However, with proper guidance and access to necessary resources, registering your business in Texas can be straightforward and devoid of unnecessary stress.
Within this blog post, we will present you with a step-by-step manual that simplifies the procedure for registering your business in Texas. We will share valuable tips and resources that streamline the entire process. Whether establishing a brand-new enterprise or formalizing an existing one, this guide will walk you through seven effortless steps.
We recognize that navigating through business registration can still pose challenges; hence why we have compiled a comprehensive list featuring some of the most reputable services designed specifically for assisting with such procedures – including ZenBusiness. So without further ado, let us delve into these invaluable resources and help get your Texas-based company registered promptly!
Featured Partner
Tailor Brands
Start with an LLC

for $0 + state fee

Priority Support Team

24/7

Form an LLC online

Fast And Easy

How to Register Your Business in Texas in 7 Simple Steps
Getting your Texas-based business registered is a simple process if you're familiar with the necessary steps. Follow these seven guidelines to efficiently register your business in Texas without any delays.
Step 1: Choose Your Business Structure
The ideal selection for the structure of your business relies on the nature of your enterprise and your aspirations for growth. In our previous discussion, we touched upon the various categories of incorporated and unincorporated businesses available in Texas. Now, let's delve deeper into each option and understand their operations.
Remember, if you opt for a structure that necessitates incorporation, such as those listed below, you will be required to register your business with the Texas Secretary of State.
Sole Proprietorship
In Texas, a sole proprietorship is the most basic form of business organization, where the owner and the business are recognized as one entity by law.
This implies that the owner bears personal responsibility for any debts and obligations incurred by the business. Setting up a sole proprietorship in Texas is straightforward and entails minimal legal and administrative obligations. Although registering with the state is not required, it may be necessary to acquire local permits or licenses for operation.
General Partnership
A general partnership refers to a business that's jointly owned by multiple individuals, who collectively bear the burden of both profits and losses.
Each partner assumes personal responsibility for the company's financial obligations and legal commitments. Although registering a general partnership with the state of Texas is not mandatory, it may be necessary to file a "Texas Assumed Name Certificate" in the county where your business operates. This certificate essentially serves as an official acknowledgment of your business's presence within that particular location.
Limited Partnership (LP)
In Texas, a Limited Partnership is made up of general partners responsible for managing the business and facing unlimited personal liability, as well as limited partners who contribute capital but have restricted liability. To establish an LP in Texas, you're required to submit a "Certificate of Formation Limited Partnership" to the Texas Secretary of State.
Limited Liability Company (LLC)
A Limited Liability Company (LLC) is a versatile business format that merges the liability safeguard of a corporation with the tax advantages and ease of a partnership. In Texas, it's necessary to submit a "Certificate of Formation Limited Liability Company" to the Texas Secretary of State and establish an Operating Agreement detailing the management and ownership framework for your company.
Corporation
A corporation, which is a distinct legal entity from its shareholders, provides limited liability protection. There are two types of corporations in Texas:
C-corporations
S-corporations
In order to register business in Texas, it's necessary to submit either a "Certificate of Formation For-Profit Corporation" or a "Certificate of Formation Nonprofit Corporation" to the Texas Secretary of State, depending on the type of business. Corporations have more stringent requirements, including the creation of bylaws, issuance of stock, and regular meetings for both the board and shareholders.
Selecting the appropriate business structure involves considering factors such as liability protection, taxation implications, and management obligations. It may be helpful to seek guidance from a legal or business professional when making this decision.
>> Register Your Business in Texas With ZenBusiness >>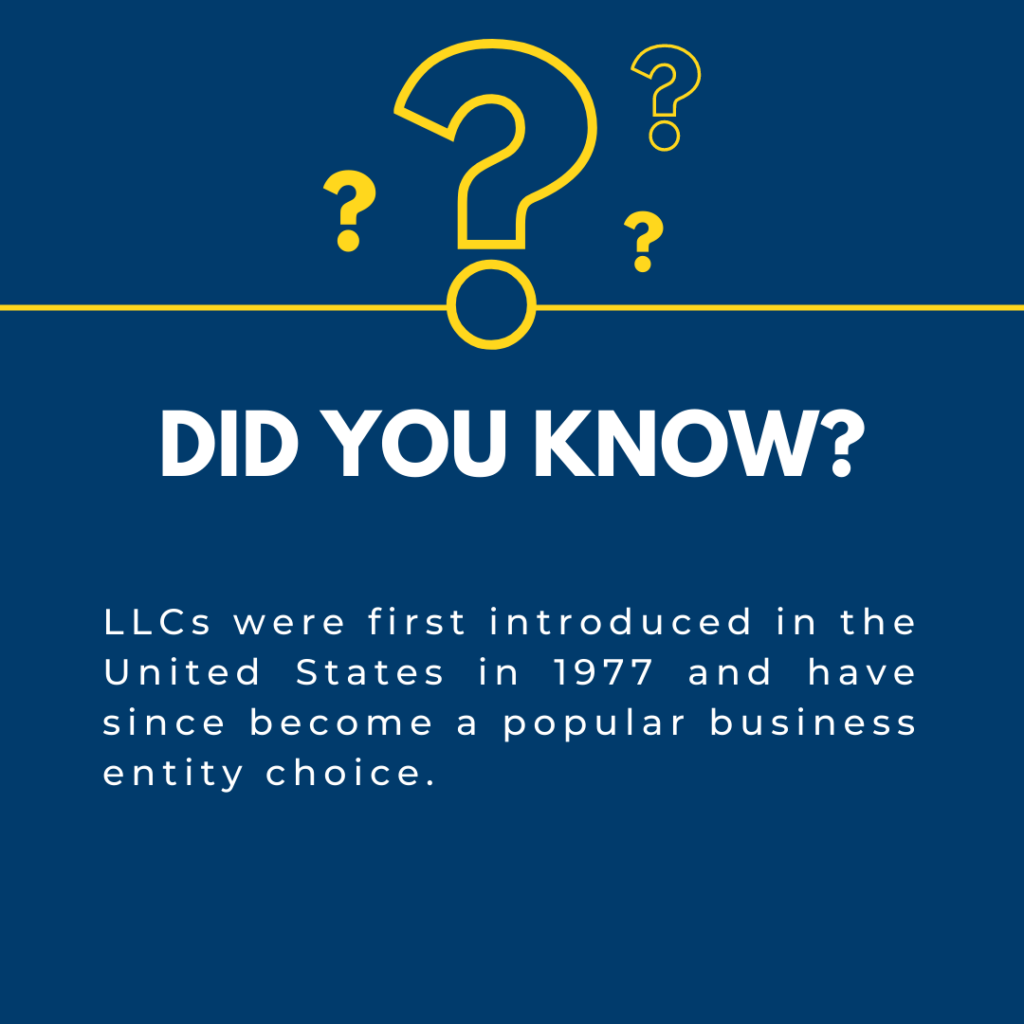 Step 2: Select a Unique Business Name
In Texas, there are various methods available to name your business. These include registering a legal entity name, obtaining a trademark, or operating under a different name while still being registered under a legal one.
It's important to note that naming regulations and requirements may vary from state to state, so it's advisable to familiarize yourself with the specific guidelines for Texas.
Similar to the process of incorporating your business, the choice of naming method in Texas will depend on the unique needs and circumstances of your entity.
While you have the option of following all three routes to protect your business name from being used by others, it's also acceptable to choose just one among these options. However, using the same name across all registration methods would be advantageous and logical.
Now let's delve into each naming option available in Texas:
Legal Entity Name
Businesses in Texas are required to register a unique legal entity name with the state. This name serves as the company's identifier and helps protect it from any potential conflicts with other businesses using the same name.
The naming laws in Texas also have specific guidelines regarding the use of company suffixes such as LLC, LP, or Corp. It's important for the registered business name to accurately reflect the type of business being operated. To check for name availability, you can utilize the SOS Direct database provided by the Texas Secretary of State.
Trademark
In Texas, a trademark serves as a means of safeguarding a business name or logo on a national scale. To ensure that the name or logo isn't already registered, it's essential to perform a thorough trademark search in the USPTO database.
Once registered, the trademark prevents others from utilizing an identical or similar name or logo for comparable goods or services and offers comprehensive protection across the country. It's important to note that obtaining a trademark does not automatically grant unrestricted usage rights for the name or logo in all situations.
Doing Business As (DBA)
There's the possibility of registering your business in Texas using one official name while operating under a different name. This practice is commonly referred to as a Doing Business As (DBA) name.
To establish this arrangement, it's necessary to file an Assumed Name Certificate with the county clerk's office in the county where your business is situated. While these names are subject to federal trademark laws, uniqueness at the state level for a DBA isn't mandatory.
By familiarizing yourself with and considering these naming alternatives, you can effectively register your business name in Texas and safeguard your brand identity.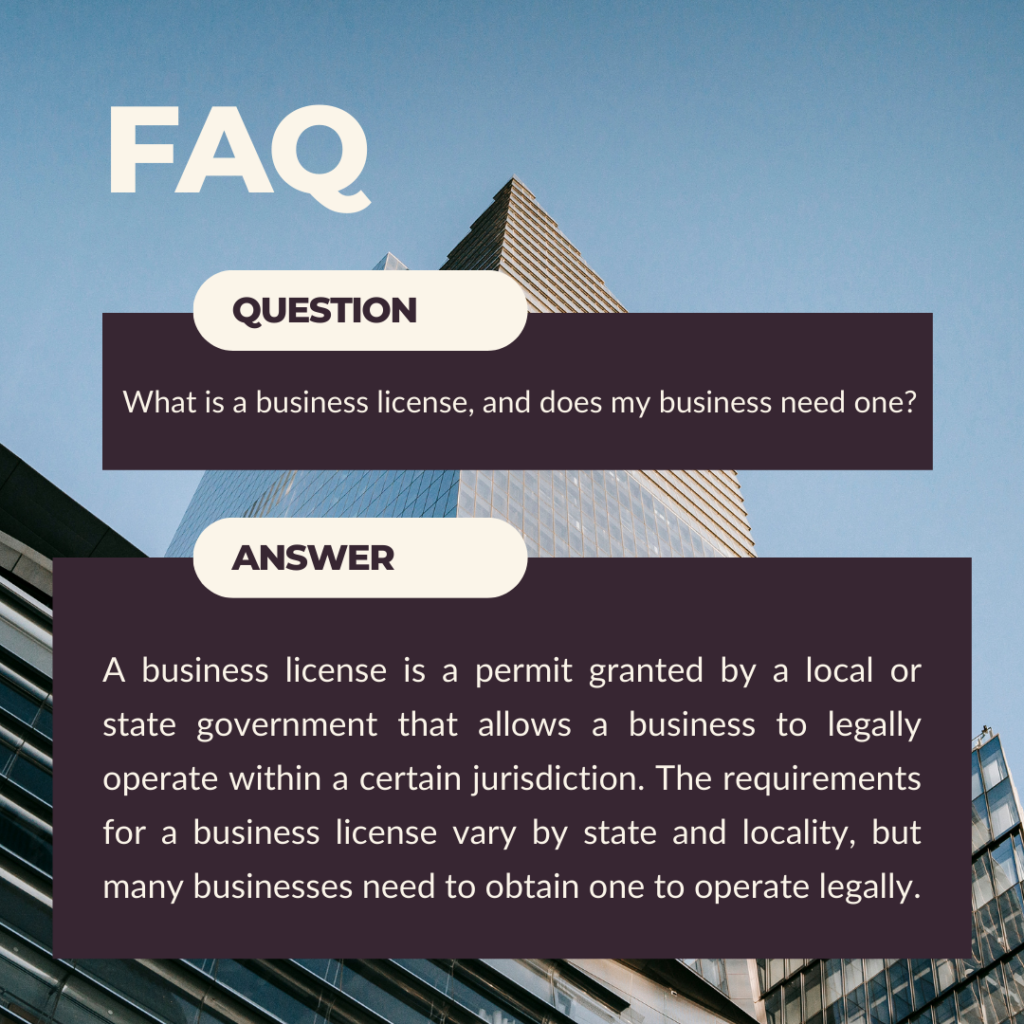 Step 3: Consider Taxes and Other Costs in Texas
In Texas, Limited Liability Companies (LLCs) are obligated to fulfill several tax obligations, such as remitting sales tax, franchise tax, and estimated income tax. Let's delve into the specificities of the taxes that an LLC operating in Texas might be liable for.
Sales Tax: In Texas, there's a sales tax rate of 6.25% that applies statewide. The total sales tax rate can reach up to 8.25%, encompassing the state, local, and special district sales taxes.
Franchise Tax: All corporations, including LLCs, in Texas are required to pay a franchise tax of $300 annually.
Estimated Income Tax: Texas LLCs must make quarterly payments for estimated income tax, which is determined by their net income. The rate for estimated income tax is dependent on the federal income tax rate of the LLC.
Employer Payroll Taxes: In order to comply with the law, every employer in Texas must deduct federal taxes from the earnings of their employees. The tax rate for employers is set at 6.2% of payroll.
Annual Report: Texas Limited Liability Companies (LLCs) must submit an annual report to the Texas Secretary of State. The fee for filing the annual report amounts to $200. Failure to file the annual report may result in fines being imposed on the LLCs.
To ensure compliance with state law and avoid penalties, LLC owners in Texas must have a clear understanding of the taxes they may be required to pay.
In Texas, business owners can make the registration process more convenient by utilizing online services such as ZenBusiness. This platform offers a range of services designed to assist entrepreneurs in registering their businesses. These services include filing with the Secretary of State, obtaining an Employer Identification Number (EIN), and developing an operating agreement. ZenBusiness provides ongoing support for businesses to maintain good standing with the state and remain compliant.
>> Register Your Business in Texas With ZenBusiness >>
Step 4: Register and Acquire Licenses and Permits in Texas
In order to register a business in Texas, it's crucial to acquire the appropriate licenses and permits. Here are the key requirements:
Tax Registration: To sell merchandise in Texas, it's necessary to obtain a sales tax permit from the Comptroller of Public Accounts (CPA). The application can be completed either online or by filling out a paper form.
Employer Identification Number (EIN): If your company has staff members or is subject to separate taxation, it's necessary to acquire a federal EIN from the IRS. The process involves submitting an online application on the official IRS website, and no fees are required for filing.
Regulatory Licenses and Permits: Areas such as health and safety, the environment, building and construction, and specific industries or services are encompassed by these. The SOS Guides and Resources webpage offers guidance on state licenses and permits that you can refer to.
In Texas, many business licenses and permits are granted at the city or county level. To obtain information about these local licenses and permits, make sure to visit the websites of cities or counties where you intend to conduct business activities.
Professional and Occupational Licenses: These individuals belong to diverse industries. The licensing of specific professions and sectors is overseen by the Texas Department of Licensing and Regulation. Companies offering professional services are typically required to obtain a Certificate of Authority from the Secretary of State. To apply, you can visit the SOSDirect website.
Here are some extra tips on how to apply for licenses and permits in Texas:
Apply: Begin the application process ahead of time. It can take several weeks or even months to gather all the necessary licenses and permits.
Have your documentation ready: You will be required to provide documentation such as your business name, address, contact details, and information about your business operations.
Make the necessary payments: Most licenses and permits come with associated fees that need to be paid.
Carefully follow instructions: Ensure that you diligently adhere to all the instructions provided when applying for licenses and permits.
By following these suggestions, you can guarantee a smooth application process for Texas licenses and permits.
>> Register Your Business in Texas With ZenBusiness >>
Step 5: Open a Bank Account for Your Business in Texas
Once you obtain your EIN, it's possible to establish a business bank account in Texas.
The regulations governing LLPs, LLCs, and corporations necessitate the opening of a business bank account. However, sole proprietors and unincorporated partnerships are not obligated to maintain separate personal and business accounts.
To open a business account in Texas, all you need to do is visit your local bank and complete the necessary paperwork. It would be wise to explore different banks and compare their rates and benefits before selecting a specific provider.
Even if you operate as a sole proprietor or unincorporated partnership in Texas, having a dedicated company bank account is highly recommended.
This will help keep your personal finances separate from those of your business. If you decide to incorporate your business at some point in the future, having this separation will save you from unnecessary complications.
Step 6: Protect Your Intellectual Property in Texas
In Texas, when starting a company, it's essential to protect your valuable intellectual property (IP), depending on the nature of your business.
For instance, most businesses aim to prevent others from copying and using their name and logo. Depending on whether you sell products or provide services, you may also want to safeguard the design of your goods or the creative works such as writing, designs, or music that you produce.
There are various methods available in Texas to accomplish this goal. It's advisable to initiate these applications promptly in order to prevent anyone else from utilizing your IP.
Trademark
In the state of Texas, a trademark refers to a recognizable symbol, phrase, word, or design that serves to distinguish one product or service from others within the market. To ensure legal protection for a trademark, it must be registered with the United States Patent and Trademark Office (USPTO).
The registration process typically takes between four to six months to complete. Once successfully registered, the trademark receives nationwide safeguarding across all states in America. Any individual found using the registered trademark without proper authorization may face legal consequences.
For businesses registration in Texas, it's highly advisable to register their trademarks with the USPTO. Doing so not only safeguards their brand and reputation but also provides them with legal recourse should anyone unlawfully utilize their trademark without permission.
Copyright
Copyright law in Texas safeguards various forms of original creations, such as literary, dramatic, musical, artistic works and other intellectual properties. These can include written content, software programs, web materials, films, sound recordings, images and diverse types of creative expression.
Once you produce a new work in Texas state boundaries as its creator or authorship holder automatically receives copyright protection. As the exclusive possessor of rights to distribute the work publicly or privately, make copies for sale purposes and modify it into derivative works; you possess legal authority over how your creation is employed.
However there's an option for you to voluntarily register your copyright with the U.S. Copyright Office which grants additional legal protection benefits as well serves as tangible proof of ownership.
By registering your copyright within Texas jurisdiction not only helps defend infringement claims but also provides a viable route to enforcing your rights through court proceedings should there arise a need for it.
Patent
If you come up with a fresh product or machinery in Texas, it's wise to obtain a patent for it. A patent grants the holder exclusive rights over an item and prohibits anyone else from manufacturing, vending, or importing the patented item for a specific duration.
The process of obtaining a patent is intricate and may take up to five years to finalize. Therefore, it's advisable to initiate the procedure early if you possess an original invention that requires protection. Patent applications are submitted to the United States Patent and Trademark Office (USPTO).
By safeguarding your intellectual property in Texas, you can protect your brand, products, and creations. This ensures that your business remains competitive and continues its growth trajectory while enjoying an advantage over others.
Step 7: Set Up Your Payment Infrastructure in Texas
To ensure that your business in Texas is prepared to serve customers promptly after registration, it's crucial to have a convenient and hassle-free method of accepting payments.
There are numerous payment processing services available that offer user-friendly interfaces and seamless integration with your website or point-of-sale (POS) system. Some well-known options include Square, Stripe, and PayPal. These systems offer flexibility and easy customization to align with the objectives of your business.
These payment processors provide you with the capability to accept various payment methods such as credit and debit cards, ACH transfers, digital wallets like Apple Pay and Google Pay, among others. By selecting a dependable payment processing service, you can enable your customers to pay using their preferred methods on a secure platform. This ensures a smooth transaction experience for you and your clients.
When it comes to selecting a payment processor, it's important to consider your adherence to sales tax regulations in Texas. This entails acquiring a Texas Sales and Use Tax Permit from the Texas Comptroller's Office. With this permit, you can collect sales tax on products and services that are subject to taxation.
Once you have successfully established your payment infrastructure, your business based in Texas will be fully equipped to cater to customers and generate revenue securely and efficiently.
By following these outlined steps, you're well on your way towards establishing a legally compliant business presence in the state of Texas.
>> Register Your Business in Texas With ZenBusiness >>
Top 5 Business Registration Services for Texas Entrepreneurs
If you're looking to register a business in Texas, there are numerous services dedicated to assisting entrepreneurs and small business owners.
These services offer various options that facilitate the establishment of businesses while ensuring compliance with both state and federal laws. Below, we've highlighted some of the top-rated business registration services tailored specifically for Texas-based entrepreneurs.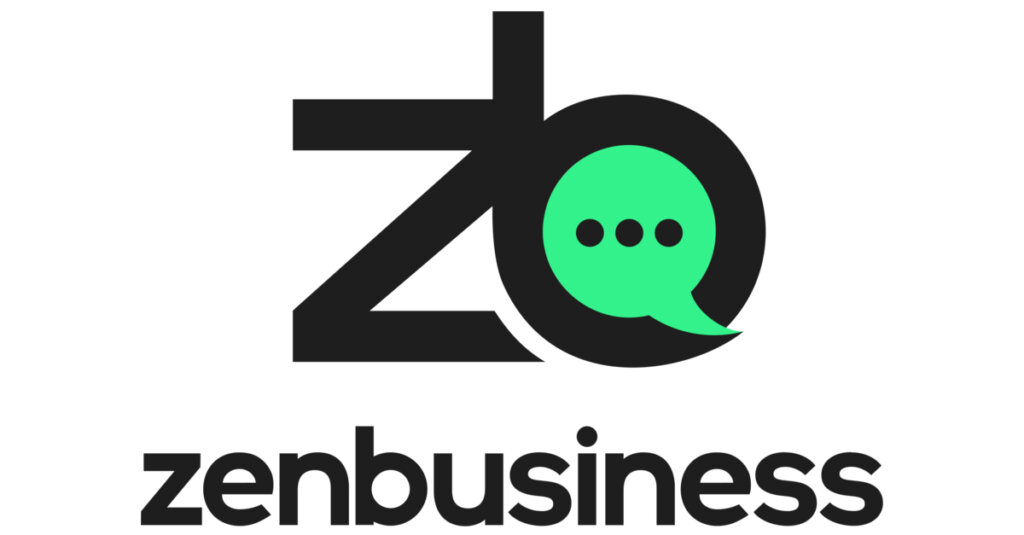 ZenBusiness is a web-based LLC formation service for registering businesses, focusing on business formation, registered agent services, annual report filing, and additional offerings. They provide cost-effective pricing options and comprehensive packages that encompass personalized assistance and valuable resources to assist businesses in maintaining compliance and achieving growth. Their website is user-friendly and they offer a streamlined process that simplifies the registration of businesses in Texas for entrepreneurs.
>> Register Your Business in Texas With ZenBusiness >>

Swyft Filings is a well-known service for registering businesses, specializing in efficient and effortless business formation such as LLC establishment, incorporation, and adherence to regulations. They offer individualized assistance and valuable tools to assist businesses in navigating the formation process smoothly while ensuring compliance with both state and federal laws. Swyft Filings boasts a user-friendly website and offers affordable pricing options, making the registration process a breeze for entrepreneurs.
>> Register Your Business in Texas With Swyft Filings >>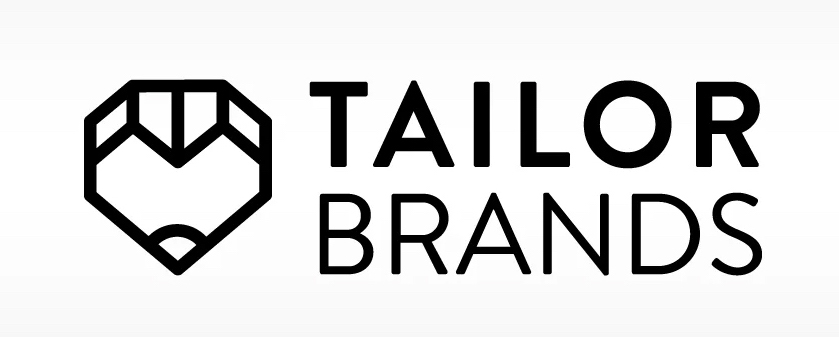 Tailor Brands is a digital platform dedicated to assisting businesses in establishing a polished and unified brand identity. Their offerings encompass an array of branding packages, which encompass logo design, business card design, and social media branding.
In addition to these services, Tailor Brands also equips businesses with a comprehensive suite of design tools and resources. These tools empower businesses to create and personalize their own branded assets. Although not classified as a conventional business registration service, Tailor Brands aids in the creation of a professional brand image that captivates potential customers.
>> Register Your Business in Texas With Tailor Brands >>

Northwest Registered Agent is a reputable online service that focuses on assisting businesses with their registration needs, compliance management, and document filing. They're known for their excellent customer service and commitment to quality.
With personalized support, they help businesses maintain compliance with both state and federal regulations. In addition to registered agent services, Northwest Registered Agent offers various business formation services for LLCs, corporations, and nonprofits.
>> Register Your Business in Texas With Northwest Registered Agent >>

Incfile is a convenient online service that specializes in assisting entrepreneurs with registering their businesses. They offer an array of affordable packages that include services like registered agent assistance, compliance management, and document filing.
The platform provided by Incfile is designed to be user-friendly and efficient, streamlining the business registration process for its customers. They offer ongoing support and access to resources to ensure that businesses can remain compliant with regulations and continue growing.
Each of these business registration services offered by Incfile has its own unique features and advantages tailored to assist entrepreneurs registering their businesses in Texas. By conducting thorough research and comparing these services, individuals can find the option that best suits their specific needs while also making the registration process simple and effective.
>> Register Your Business in Texas With Incfile >>
Business Registration Laws in Texas
To register a business in Texas, you must submit the appropriate legal paperwork depending on the business structure you have chosen. If you want to set up a corporation, it's necessary to file a Certificate of Formation with the Texas Secretary of State. This document plays a crucial role in officially registering your business with the state of Texas.
Submitting a Certificate of Formation in Texas
To create a company in Texas, begin by submitting a Certificate of Formation. You will need to supply the following details:
Business name
Names of at least two directors
Purpose of the business
Filing fees: $300 for a for-profit corporation and $25 for a nonprofit corporation
Obtaining Licenses and Permits in Texas
To operate legally, companies that employ staff must obtain an Employer Identification Number (EIN) from the IRS, which is also referred to as Form SS-4. In certain cases, they may also be required to register for other tax-related licenses and permits.
Sales tax sellers' permits
Unemployment insurance tax
Income tax withholding
Before or upon commencing their employment, employees are required to fill out W-4 exemption certificates. It's the employer's responsibility to submit these certificates to the IRS and provide annual tax and wage details that demonstrate the amount of withholdings. If you need more detailed information about registration procedures and potential tax obligations for employers, please reach out to the Texas Online Tax Registration Application.
Additionally, it's important to consult the State of Texas website as there may be other business licenses that could be necessary. Local cities and/or counties have specific regulations, which can include various permits:
Building
Occupational
Health
Alarm
Zoning
Signage
Worker's Compensation and Disability Insurance
Texas employers have no obligation to offer temporary disability insurance, but it can still be advantageous for employees in situations involving non-work-related injuries or illnesses. The provision of workers' compensation insurance is also not mandatory for employers.
However, those who choose not to provide coverage must notify the Texas Department of Insurance's Division of Workers' Compensation about their decision and provide information on any work-related illnesses or injuries that occur within their organization.
>> Register Your Business in Texas With ZenBusiness >>
Alternative Business Registration Methods in Texas
In Texas, business owners have multiple options for registering their businesses that go beyond the conventional methods. These alternative approaches offer greater convenience and flexibility. Here are some of the choices available:
Online Registration
The online registration service provided by the Texas Secretary of State's office is called SOSDirect. This platform enables electronic registration of various types of business entities, including corporations, Limited Liability Companies (LLCs), and Limited Partnerships. To utilize SOSDirect, simply visit the Secretary of State's website and access the service from there.
Professional Service Companies
If you're considering starting a professional service business, like a law firm or architectural practice, you have the choice to register as a professional corporation (PC) or Professional Limited Liability Company (PLLC). These formations are specifically tailored for licensed professionals and come with extra obligations in contrast to standard corporations or LLCs.
Assumed Name (DBA) Registration
If you wish to engage in business using a name other than the one registered for your legal entity, you have the option to register an assumed name, commonly known as a "doing business as" (DBA) name. This allows you to operate under an alternate name while keeping your legal entity intact.
The registration process for assumed names is typically carried out at the county level. To obtain detailed instructions and meet all necessary requirements, please get in touch with the county clerk's office in the area where your business is situated.
Nonprofit Organizations
When establishing a nonprofit organization in Texas, adhere to the registration guidelines set by the Texas Secretary of State's office. Nonprofits are governed by distinct regulations and may qualify for specific tax exemptions.
Franchise Registration
If your intention is to register a franchise business in Texas, it's essential to adhere to the regulations that are specific to the state. The Texas Business Opportunity Act mandates that franchisors must register their franchise offerings with the Texas Secretary of State's office and provide certain information to potential franchisees.
It should be noted that although there are alternative methods for registration, seeking advice from a lawyer or professional advisor is highly recommended to ensure compliance with all applicable laws and regulations pertaining to your particular business type. They can offer personalized guidance based on your unique circumstances and assist you in successfully navigating the registration process.
Benefits of Registering Your Business in Texas
Registering your business in Texas can bring a variety of benefits, including:
Limited Liability Protection: By choosing to register your business as either a Limited Liability Company (LLC) or a corporation, you can restrict your personal liability in relation to any financial obligations or legal complications that may arise within the company.
No Personal Income Tax: Being one of just seven states without a personal income tax, Texas offers business owners a substantial benefit – the ability to retain more of their earnings.
Business-Friendly Environment: Texas has gained a reputation for its favorable business environment, characterized by minimal regulations and a tax climate that promotes entrepreneurship and drives economic growth.
Access to Capital: Texas boasts a strong economy and offers multiple avenues for business funding, such as venture capital companies, angel investors, and conventional lending organizations.
Skilled Workforce: Texas boasts a highly capable and extensive labor force, composed of proficient individuals specialized in various sectors such as energy, technology, and healthcare.
Infrastructure: With its well-developed airports, highways, and ports, Texas boasts a contemporary and effective infrastructure that facilitates the seamless movement of goods and enables businesses to easily reach markets.
Quality of Life: Texas has gained a reputation for its exceptional standard of living, characterized by affordable expenses, top-notch educational institutions, and a rich array of cultural experiences. These qualities make it an appealing destination for both workers and entrepreneurs.
In general, registering your business in Texas can offer various advantages that can contribute to the success and expansion of your company.
Is Business Registration Required in Texas?
Indeed, the majority of businesses registration in Texas must undergo registration with the state. The specific prerequisites for registration differ based on factors such as the type and nature of the business entity.
Various forms of registration exist, including acquiring a Texas Sales and Use Tax Permit, registering a Texas Limited Liability Company (LLC) or Corporation, as well as obtaining professional licenses or permits applicable to specific industries.
Conducting thorough research into your business's particular requirements is crucial to ensuring compliance with all necessary registrations. Failure to do so may result in adverse legal and financial repercussions.
>> Get Started With ZenBusiness >>
How to Register Your Business in Texas – Frequently Asked Questions
What Do I Need to Register a Business in Texas?
In order to register a business in Texas, there are several steps you need to take. First, you must select a name for your business that isn't already in use.
Next, you will need to decide on the legal structure of your business, such as whether it will be a sole proprietorship or an LLC. Once these decisions have been made, you must then complete and submit the required paperwork to the Texas Secretary of State.
The specific documentation needed will vary depending on the nature of your business. However, it generally includes filing a Certificate of Formation and designating a registered agent. Certain licenses or permits may also be necessary for your particular industry or profession within Texas.
How Much Does It Cost to Register a Company in Texas?
The registration fee for a Texas company varies based on the business's legal structure and the type of filing being submitted. To register a Texas LLC, you would need to pay $300 for a Certificate of Formation. Other filings and permits may also require additional fees for your business.
Can a Foreigner Start a Business in Texas?
Certainly! Foreign individuals are permitted to initiate a business venture in Texas, as long as they fulfill the necessary legal prerequisites. To do so, foreign business proprietors may have to secure suitable visas or work permits and complete registration procedures with both state and federal authorities.
Do I Need to Register My Online Business in Texas?
If your online business is based in Texas, you may have to go through the process of registering it with the state, depending on the nature of your business and its online operations. While sole proprietorships and partnerships might not be required to register, corporations and LLCs usually need to do so.
Additionally, there may be a need for obtaining specific licenses and permits like a sales tax permit from the Texas Comptroller of Public Accounts.
To ensure compliance with all relevant laws and regulations governing businesses in Texas, it's crucial to seek guidance from qualified professionals such as attorneys or accountants.
They possess the knowledge necessary to navigate through the complex rules and regulations associated with operating a business in this state. Consulting them will help you understand the specific requirements that apply to your business and assist you in adhering to those obligations effectively.
>> Register Your Business in Texas With ZenBusiness >>
Bottom Line on How to Register Your Business in Texas
Registering your business in Texas is an essential and crucial task to ensure that you comply with the laws and regulations of the state. Although it may appear overwhelming at first, by carefully following the required steps and meeting all necessary criteria, you can establish a strong foundation for your business operations.
It's imperative to select a suitable business name and legal structure that fulfills the Texas Secretary of State's requirements. You must file all relevant paperwork and get any licenses or permits that are specific to your industry and location. Simplify this process by considering the use of a reputable business registration service like ZenBusiness, which guarantees compliance with all prerequisites.
Devoting time to appropriately register your business in Texas will safeguard against potential legal and financial complications in the future while increasing your chances of achieving success.
>> Get Started With ZenBusiness >>
Learn How To Register a Business by State
Explore our interactive U.S. map to cultivate your knowledge on registering a business by exploring the unique processes and requirements specific to each state.