Rental properties are a great way to earn income either full-time or on the side. However, some states are better than others regarding returns on these types of investments. This article looks at the 10 best states to buy investment property this year (and the worst states for real estate).
1. South Carolina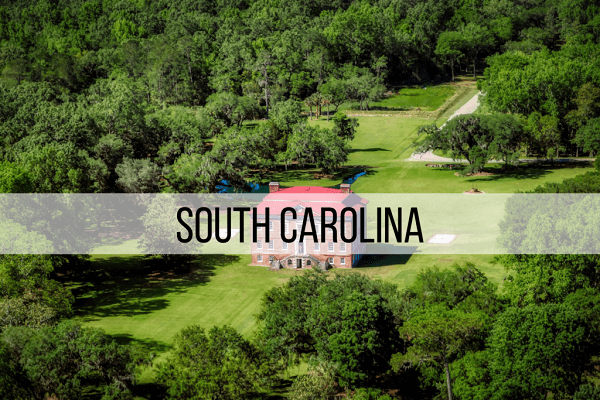 One of the original 13 colonies, South Carolina is full of old-world charm and whimsy. You'll find plenty of coastlines and history alongside a warm climate. Sprinkled within are cities such as Charleston and Columbia. These locations offer great universities, plenty of hospitality, and some of the lowest crime rates in the country.
At 0.57%, South Carolina has some of the lowest property taxes as well. With homes averaging $170,000, costs are only about three-quarters what you'd pay in other parts of the country. This is still true despite a 1% increase in the last few years. Median household income comes in at $54,800.
Approximately 30% of South Carolinians rent homes and on average pay $922 per month. The state's population is increasing at a rate of 1.27% per year. This is just under the 1.43% employment growth across all occupations.
2. Idaho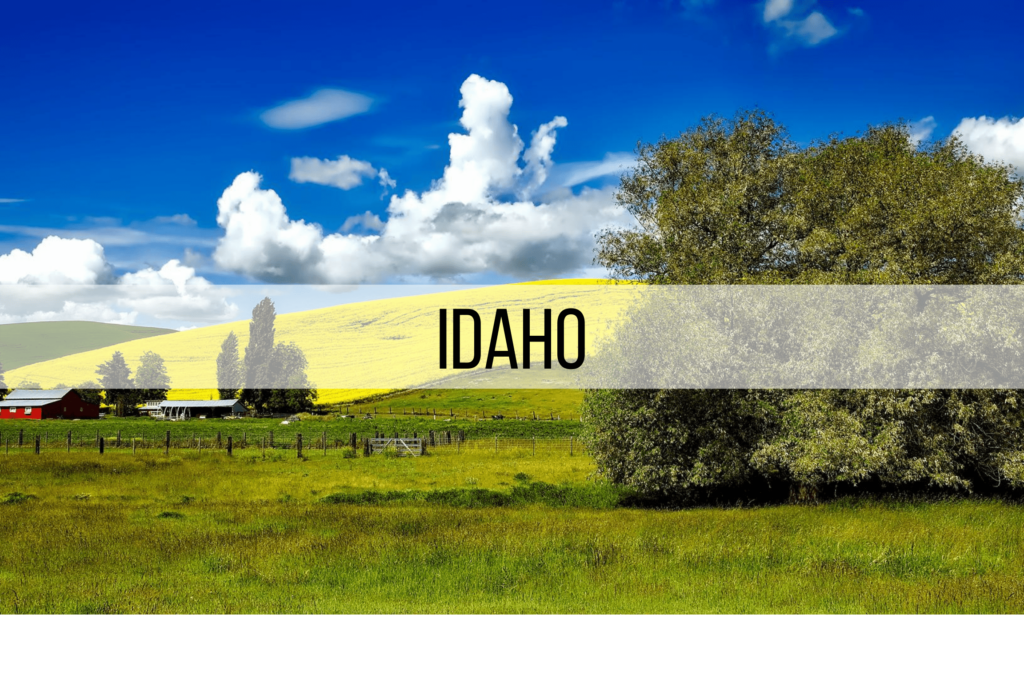 Known as the Gem State, Idaho is a gem to live in. Even if potatoes aren't appealing, there are plenty of other reasons Idaho is desirable. There are state parks everywhere and less than two million people throughout. Crime rates are also some of the lowest in the nation, even in bigger cities like Boise.
Looking at the numbers, Idaho's median household income nearly crosses $59,000. This value shifts upwards by over 8% each year. The state has a booming economy with one of the best employment rankings in the United States.
Property values see a steady rise, moving from $230,000 to over $250,000 in just a year's time. Renters typically pay $900 for lodging and make up 28.4% of the total population. It's clear homes are being rented and sold, as the population steadily increases by 2% year over year. Moreover, it's also the best state for real estate in the U.S.
3. North Carolina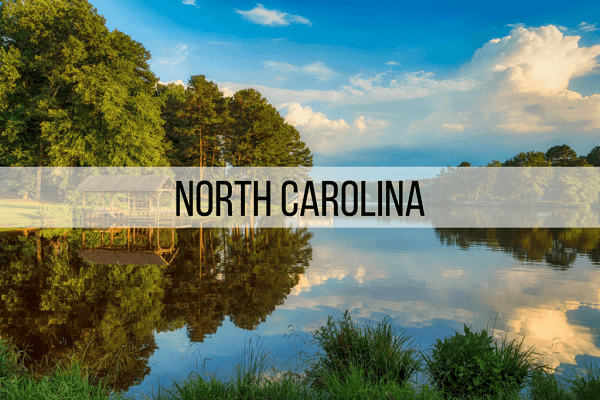 North Carolina looks to impress with a nice mix of beachfront and mountains. There's an abundance of things to do outdoors, and the weather cooperates for most of the year. Colleges and universities are some of the best in the country, right alongside healthcare options. Residents never have to go far to find good food or southern hospitality.
The state boasts a thriving job market, especially in top cities like Charlotte and Raleigh. Fortune 500 companies litter the cities, drawing in top talent. Even so, median property values across the state come in at $183,200, significantly lower than the national average. Median household income is closer to the standard at $56,600. Both numbers are increasing nearly 7% per year.
Property taxes are near the country's midpoint of 0.90%. Residents have to deal with a fixed 5.25% for better or worse. 34.7% of the state's population are renters, costing them on average $1,234 per month. This number is over 20% higher than it was in just 2021.
4. Florida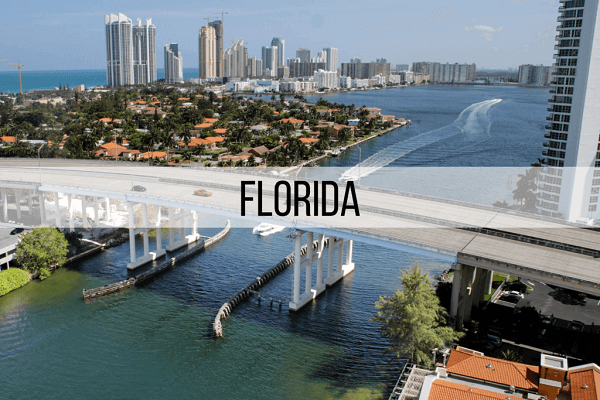 Florida boasts an extra month of sunshine compared to the national average each year, explaining its well-earned nickname. The desirable climate brings young and older people looking for work or the ideal retirement lifestyle. As a popular vacation spot, even travelers like to take advantage of rental properties. It doesn't hurt that Florida is one of the few states not charging any income tax for residents.
The state's population sees consistent growth, increasing around 1% each year. The median property value sits at $245,000 and is on track to increase year after year. This fits well with the state's median of $59,227, which jumped roughly 6%. Average rent at present lies somewhere in the $1,200 range. One and two-bedroom homes have gone up 38% since 2021.
Approximately 34% of Florida residents rent a home or apartment, slightly higher than the national average. Employment opportunities saw a 2.5% growth to help draw people in. Florida's biggest downfall is property taxes, landing in the $3k range.
5. Tennessee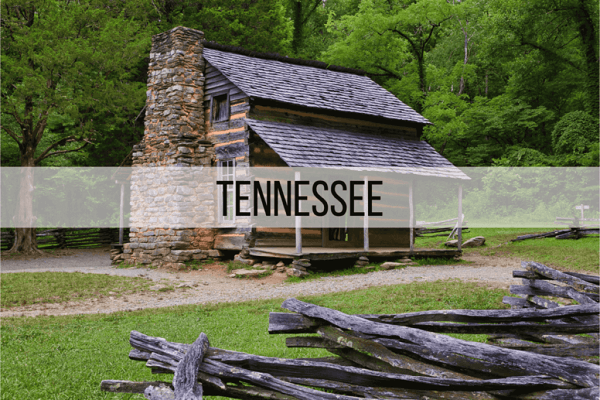 Tennessee is beautifully split between the Great Smoky Mountains and stunning flatland. The music scene in Nashville is second to none, and many other cities rise to the challenge as great places to live. It features top-notch hospitals and stellar schools and universities to draw in families. The location also makes for temperate weather during all four seasons.
Taxes are a draw here, with 0.71% property taxes and no income tax to speak of. Median household income is lower than other parts of the country, coming in at around $54,800. It nearly matches the 8% property value growth from last year. Those looking to buy homes should expect to pay an average of $191,500.
One-third of the state's population are renters, paying on average $910 per month. Tennessee has an above-average job growth rate, seeing a 4.14% change from 2021. Its population is increasing steadily, up just under 1% year over year.
6. Colorado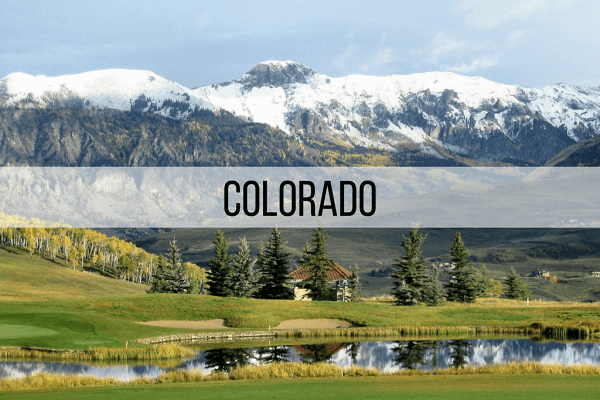 Colorado is another state with breathtaking outdoor landscapes. Best known for skiing, potential renters will also find sand dunes, rock formations, and water. With cities like Denver and Colorado Springs, it's not difficult to find the best of both worlds.
The state draws in people with its tax benefits, with a 4.55% flat income tax and 0.51% property tax rate. The state is full of economic opportunities, toted by some to be the best in the country. The result is a median household income of $77,000 that crushes the national average. This is offset slightly by property values hanging out around $394,000. The success keeps the poverty level below 10%.
Colorado has more renters than most others, with 34.1% of people choosing not to buy. Rent is higher here as well at approximately $1,700 per month. This excitement brings in new families, with the population rising by over 1% each year.
7. Arizona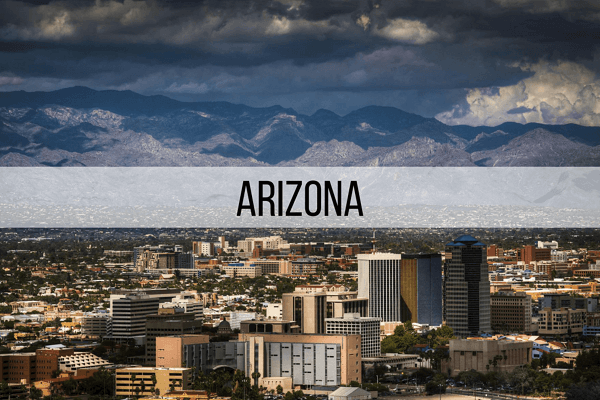 Nestled in the dry southwestern part of the United States, Arizona doesn't see much seasonal change. Cities like Phoenix score over 300 days of sunshine, and winters rarely dip below 70°. The state's 7 million people are spread out over 113,000 square miles, providing more stress-free living.
Arizona has a healthy job market as well, falling into the top ten states for employment in the Union. Median household incomes come in at $61,529, near the national average. This number is up nearly 5% from last year. Property values are rising slowly throughout the state, averaging at $255,900.
At 0.66%, property taxes are lower than average. However, income taxes can range anywhere from 2.59% to 8%, depending on the income bracket. 34.7% of residents choose to rent instead of buy, paying around $1,100 per month. This value is up an impressive 32% from last year.
8. California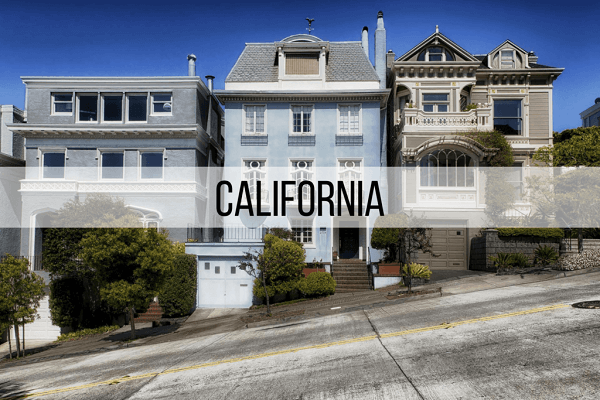 Making up a large chunk of our Pacific coast, California offers an abundance of amazing beaches and incredible city life. The state pulls in vacation-goers year-round, creating opportunities for short-term rental income in every season. Its cutting-edge technology, vibrant food, and movie scene give people plenty of reasons to stay.
California does have a high cost of living, with median home values soaring above the $530,000 mark. With household incomes averaging $78,600, over 45% of residents rent instead of buy. Rent looks to be over $1,600 per month. The state only loses out to Hawaii in rental costs. While the population isn't increasing, California nearly leads the nation in job growth.
Property taxes in California aren't as bad as one might think, sitting at 0.76%. On the other hand, income taxes for residents can range from 1% to 13.3% depending on how much a family brings in.
9. Indiana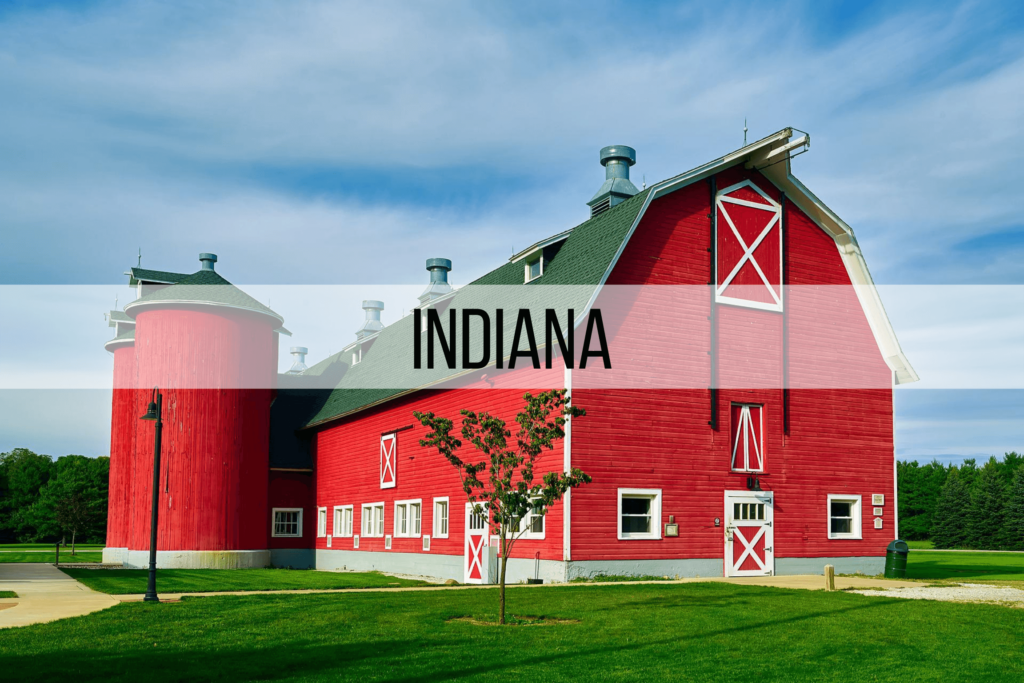 The only Midwest state to make the list, Indiana has a reason to be here. It has job opportunities across many markets, from farming to healthcare and everything in between. Nestled in the crossroads of America, Indiana's ideal location allows residents to see what the rest of the country has to offer.
Indiana's super low cost of living makes it one of the cheapest states to live in. This even holds true in the capital of Indianapolis. Property taxes are a bit lower than other parts of the country, but the state does well with fixed 3.23% income tax rates. Median property values increase roughly 6% each year and are quite low at $148,900.
As budget-friendly as Indiana is, median household incomes are $58,200, not far from the national average. 30.7% of the population are renters, paying on average $920 each time rent is due.
10. Texas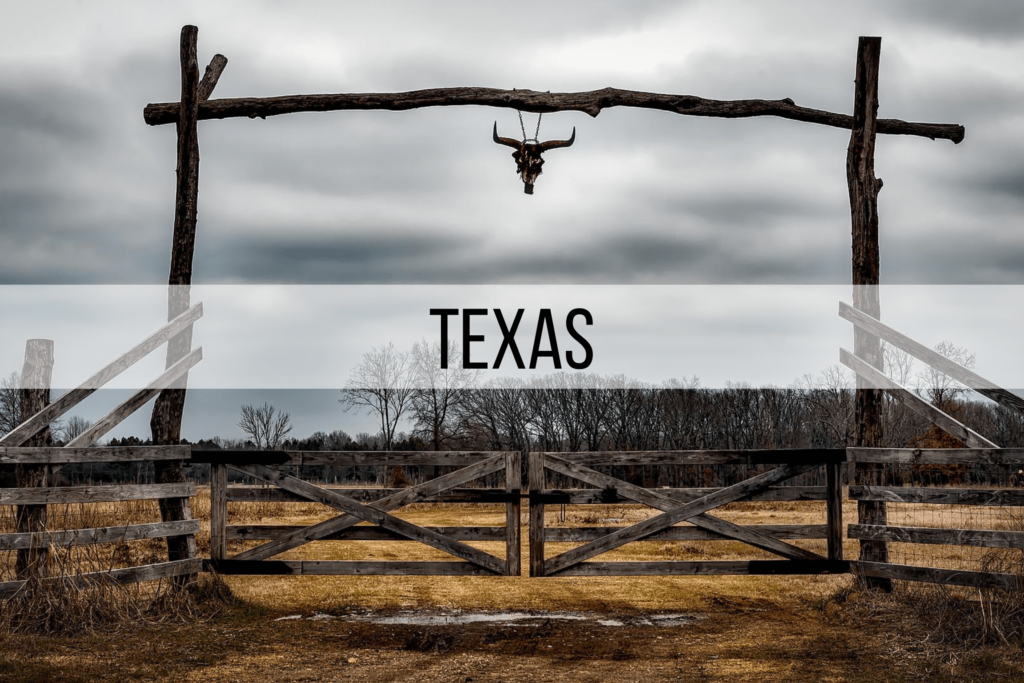 From high school to the professional level, the Lone Star state draws communities together through its sporting events. It's well-known for its schools and beautiful weather to catch events in. Being so large, Texas has a diverse culture and just as many unique things to see and do. To sweeten the pot, Texas residents don't have to pay a dime on income tax.
Texas has an impressive economy, boasting the world's ninth-highest above even Canada and South Korea. Employment grows at a rate of 3% each year. Households bring in an average of $63,800 per year, on par with the rest of the nation. This number has grown 5.6% in the last year alone. This ties back to a population rising by 300,000 people from January to January.
The state's largest thorn is property tax. At 1.8%, these are some of the highest in the country. Nearly 40% of residents rent homes, though, paying an average of $1,340 per month. Property values are lower than expected, with a median value of $200,400.
10 Worst States to Buy Investment Property
Not every state offers good opportunities for making money from investment properties. Below are 10 states it's best to avoid if you're planning to buy investment property.
41. Illinois
Illinois has one of the highest property tax rates in the country. In addition, the state saw its 8th straight year of population decline as people look for better job opportunities and more affordable housing.
42. South Dakota
High property taxes are just one of South Dakota's issues. The state has seen a decline in employment over the last few years, and rent prices have fallen considerably as well.
43. New York
New York saw home values drop in 2021, harming rental prices for investors. The state also sees high property taxes that further reduce returns.
44. West Virginia
West Virginia has a poor state infrastructure, with low scores in bridges, dams, roads, and water. There's little opportunity for job growth, and healthcare and education aren't any better. The state is also one of the poorest.
45. Michigan
Despite being a center for automotive growth, Michigan sees some of the lowest job growth rates of any state. Its major hubs are riddled with crime and residents are leaving to pursue opportunities elsewhere.
46. Wisconsin
Wisconsin has some of the highest property taxes of any other state. Business opportunities are stagnant, and a low rent to house cost ratio means significant time before seeing any return on investment.
47. Mississippi
Mississippi sees the lowest median household income in the nation, helping to account for an over 20% poverty rate. Property values are low, and rentals have little opportunity to make money.
48. New Mexico
New Mexico doesn't sit well with those looking for quality of life. The state struggles with crime, poverty, and low education standards. In addition, it has one of the worst economies in the country that's not bringing people in.
49. Hawaii
Hawaii's cost of living is the highest in the nation, with a median household income that can't keep up. There also aren't many job opportunities on the islands, and access is limited.
50. Louisiana
Louisiana ranks dead last in job growth in the entire country. The state also scores low in healthcare and education. It takes the top spot for both crime and poverty, beating out other states by a considerable margin.
How We Ranked the Best & Worst States to Buy Investment Property
The success of investment properties hinges on several factors from state to state.
We carefully considered reasons that serve to bring new individuals and families to a state. These factors include employment opportunities, quality of life, and overall cost of living. Similarly, we thought about how landscapes and cities tend to draw people into certain locations.
It was also important to look into factors that speak to an investor's bottom line. Things like property taxes, housing rates, and cost of rent all affect how much a renter can generate each month. We made sure these numbers look to increase year after year for long-term sustainable income.
Bottom Line on the Best States for Buy Investment Property
The best states to buy investment property exude all the features potential renters look for work and leisure. Employment opportunities must abound to draw people in, and cost of living and quality of life must be sufficient to keep them from leaving. The states that made our list check these boxes while laying the groundwork to continue doing so for years to come.